Rainy Sunday Market Update and Splinterlands Gameplay
(Unsupported https://www.vimm.tv/thelogicaldude/embed?autoplay=0)
Category: Splinterlands, Charts, Trading
Click here to watch the live stream!
---
Happy Sunday everyone! Today is a rainy Sunday here in the Pacific Northwest as well as in the crypto markets!
I am going to be talking about the Bitcoin charts vs the SPX which is the S&P 500 Index. Looking at short term plays, as well as what I think mid term is looking at.
May even catch a trade during the stream!
This is happening all while I am playing around with some Splinterlands Play2Earn action! It's a fun game to play casually as long as you know you aren't going to make many rewards. But if you are a gamer, you can really work your way up the ranks and earn some crypto.
Anyway, never financial advise, just dude in a van chiling on a sunday!
Make sure to also come check out https://coin-logic.com if you want an all in one place for the majority of your crypto research!
Don't worry if you miss the live stream, I will be posting the replay on 3Speak.tv!
Be Cool, Be Real, and always Abide!
Support The Logical DAO
If you want to support the efforts of The Logical Dude and his projects that come out of The Logical Labs, you can support by purchasing a special NFT directly from the site using pHBD on Polygon! These funds are used to fuel the income engine in The Logical DAO
https://thelogicaldude.com/nfts
https://thelogicaldude.com/dao
The Logical Labs Projects
https://hivelist.io - Classifieds, NFTs, DEFI Pool, Online Retail
https://HiveHustlers.com - Community for Entrepreneurs and All Around Hustlers
https://coin-logic.com - Live crypto market data, news, and research
https://blocktunes.net - Music NFTs, DAO, Downloads, and more
https://groovelogic.audio - DJ/Producer/Sound Engineer music and services
https://weedcash.org - The Highest Form of Social Media
Video Channels
View my channel on 3speak.tv! Video platfrom for a free speech society!
https://3speak.tv/user/thelogicaldude
But if you must... here is the YouTube channel link:
https://www.youtube.com/channel/UCtGApfTp4ZzLHksDdImJ9JA
Other Ways To Support
If you like what I am doing, please consider voting for my Hive Engine witness with your staked WORKERBEE!
https://tribaldex.com/witnesses
Get started playing Splinterlands, the top blockchain game in the world, today!
https://splinterlands.com?ref=thelogicaldude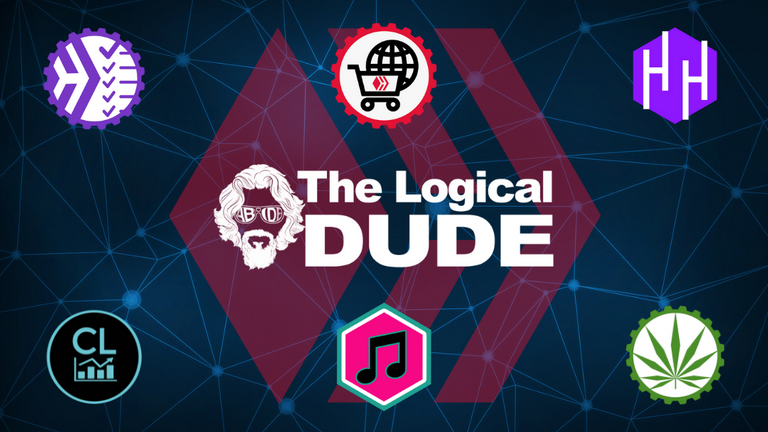 ---
This post was generated from a live stream on
VIMM
---
---