Playing and Trading - Live Splinterlands Play and Po Boy Trading Challenge
---
Hello everyone! Today I am back doing some live Splinterlands game play as well as doing some leverage trading on the ApolloX trading platform. If you are watching this on 3speak.tv, thanks for watching the replay! I tried to stream through VIMM, but was having some issues so went to YouTube.
Currently watching for trade entries on ADA, SOL, and or BTC.
Currently I have a $200-$2k trading challenge going on for myself over at Coin Logic TV called the Po' Boy's 10X Trading Challenge, so just going to make these live streams the main part of it and then post the replays to Coin Logic TV on YouTube and to this account on 3SpeakTV.
Currently 3 for 3 on my trades for the challenge and the trading account is up 27%! Let's see if we can keep the momentum going!
I actaully did really well with my Splinterlands play and went from Novice to well into Bronze III with the water focus today. Found a combo that did well, and won, well most of my battles.
Be Cool, Be Real, and always Abide!
Support The Logical DAO
If you want to support the efforts of The Logical Dude and his projects that come out of The Logical Labs, you can support by purchasing a special NFT directly from the site using pHBD on Polygon! These funds are used to fuel the income engine in The Logical DAO
https://thelogicaldude.com/nfts
https://thelogicaldude.com/dao
The Logical Labs Projects
https://hivelist.io - Classifieds, NFTs, DEFI Pool, Online Retail
https://HiveHustlers.com - Community for Entrepreneurs and All Around Hustlers
https://coin-logic.com - Live crypto market data, news, and research
https://blocktunes.net - Music NFTs, DAO, Downloads, and more
https://groovelogic.audio - DJ/Producer/Sound Engineer music and services
https://weedcash.org - The Highest Form of Social Media
Video Channels
View my channel on 3speak.tv! Video platfrom for a free speech society!
https://3speak.tv/user/thelogicaldude
But if you must... here is the YouTube channel link:
https://www.youtube.com/channel/UCtGApfTp4ZzLHksDdImJ9JA
Other Ways To Support
If you like what I am doing, please consider voting for my Hive Engine witness with your staked WORKERBEE!
https://tribaldex.com/witnesses
Get started playing Splinterlands, the top blockchain game in the world, today!
https://splinterlands.com?ref=thelogicaldude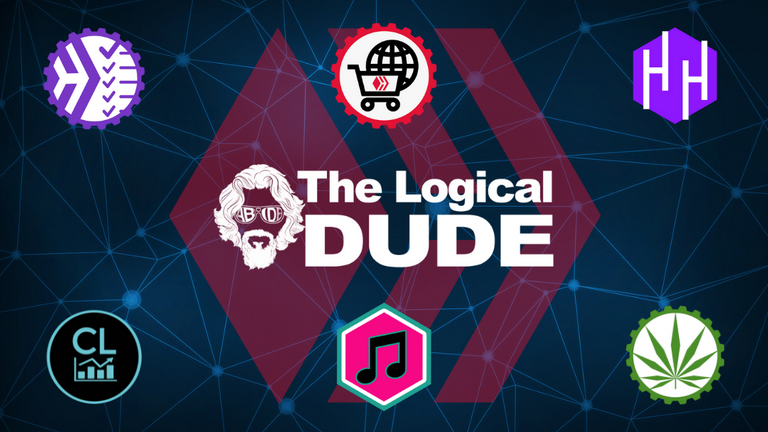 ---
▶️ 3Speak
---
---