Baakjira - Why it's so OP in this new CL meta? I got one from the airdrop!😎
BAAKJIRA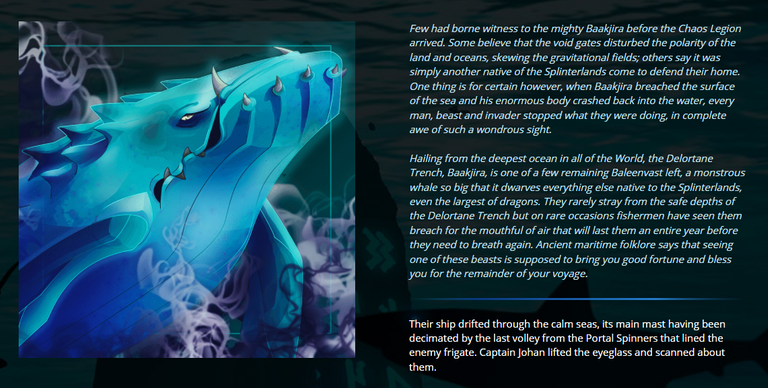 Hope for the water players
I got one Baakjira card from the airdrop, a legendary water splinter from which a perfect counter against any magic splinter in the game. If you want to utilize its maximum potential in the battle, leveling it would give you extra buffs and debuffs for the opponents. At max level, it has an outstanding 16 health points. This card is a perfect pick in Bortus Summoner line-up against the new meta of earth magic.
Comparing to other high health water splinters, this Baakjira is on the top with its extra buffs and debuffs and a heal. Not to mention, it has the lowest mana usage of 6 compared to other tanky water monsters like the Torhilo the Frozen(9), The Kraken(12), Djinn Oshannus(8) and the Frost Giant(7).
The only opening you can get against Baakjira is a burst damage whether melee or ranged. But worry not, because if you want to go for an anti-closed range lineup, pick Kelya Frendul Summoner for your Baakjira. Or if you want to upgrade its armor, add the Venari Wavesmith monster to add 2 armor or if you want to play with Beta version combination, add Crustacean King for extra healing and armor. Overall, your Baakjira will have an amazing defense against all types of monsters.
11 more airdrops to go!
Unluckily, I did not received the Uriel the Purifier card but it's okay for I don't like the mana usage of the card. But it's a good pick for 99 mana cap.
So for 46 packs I purchased in the whole course of this ongoing presale, the odds are finally on my side. And I'm so excited about the outcome of the upcoming general sale happening 3 days from now and its 11 remaining airdrops. As I mentioned before, I'm buying 100 packs in hope for another airdrop cards to grab.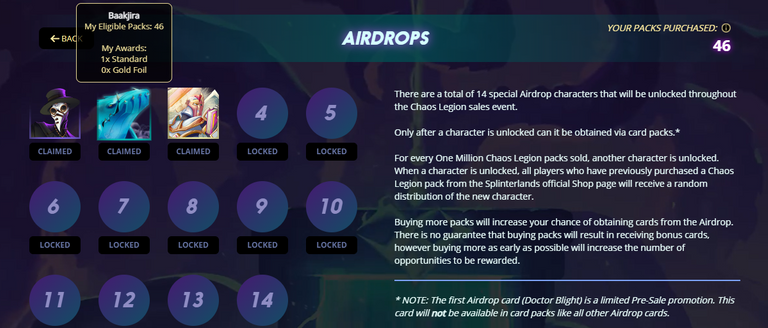 What about you, how many airdrop cards you received from the 2nd phase of the presale?
What is HIVE?
If you want to know more about Hive, visit some links below.
About the Author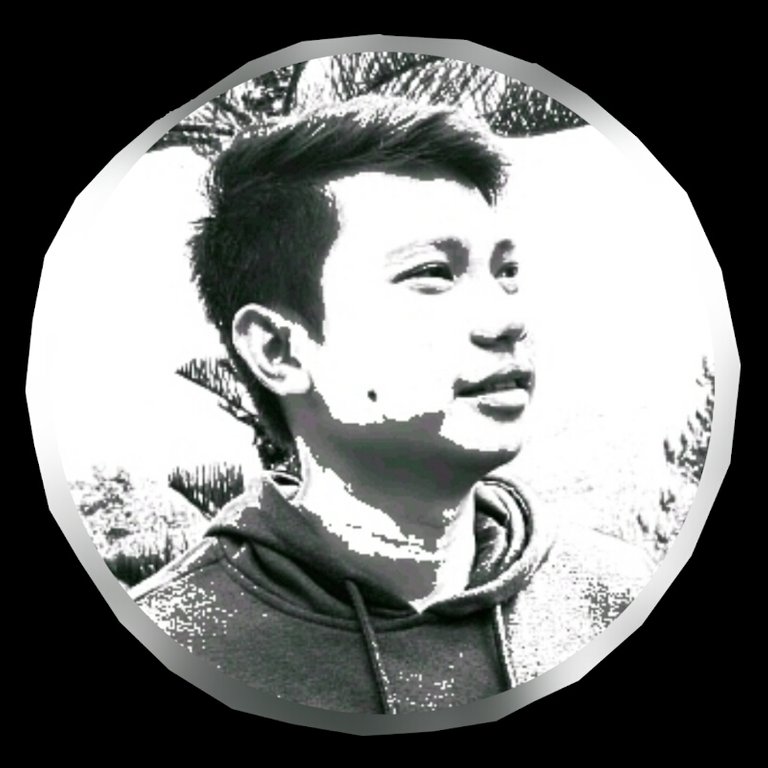 The author has exposed himself to cryptocurrencies and blockchain since 2014 where his first bitcoins were used to fund his education and his first assets in life. Years later it molded him to have a wiser look in life and finances. He's an engineer in the profession but an investor by passion. He desires to know everything he's capable of doing. He loves to have more hobbies that are fruitful, energizing, and fulfilling. A strong believer.

---
---