Episode 49: A Damour Conversation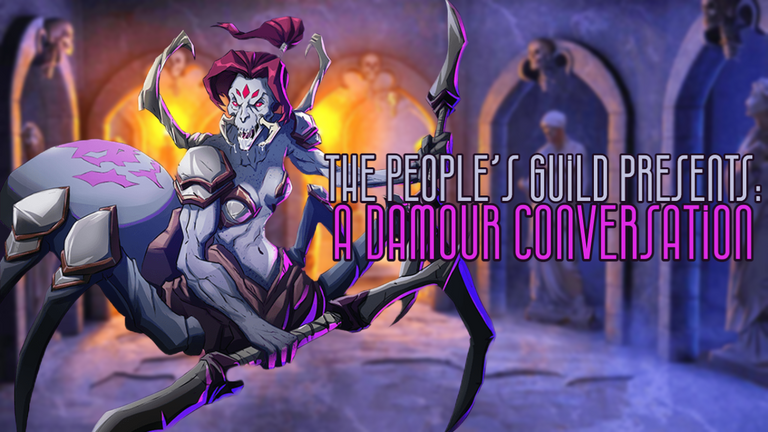 ---
Episode 49: A Damour Conversation
---
This week the People's Guild makes a pit stop deep in the Southern Hemisphere as we catch up with a fellow podcaster and YGGer and @splinterlandstv star.
We have been two degrees of separation from today's visitor through our conversations over the last few months with guests like @damienwolf, @roguepatton and @onthemountain and have been chomping at the bit waiting for the stars to align to make this episode happen and our next guest went out of his way (at 3am!) to ensure our conversation could take place.
Coming to you all all the way from South Africa, we proudly present to you, our conversation wtih @damour.
Our guest shares with us some of what his journey from S. Africa to his current home, Thailand, has looked like and enlightens the People's Guild as to what it is that draws him to our neighbor in SE Asia.
We then move to our guest's introduction to the content creation space and uncover the birth of his Into the Splinterlands podcast. We have a great time reflecting on Chaos Legion, looking forward with the soulbound reward cards and just generally talking Splinterlands shop.
Join us in wishing our guest and his bride-to-be a congratulations on their impending nuptials - Congratulations, Damour!
It was an honor to sit down with Damour and hope you'll enjoy our chat through S. Africa, Thailand and Praetoria!
It's always fun discovering how our Praetorian compatriots have landed themselves in our neck of the blockchain - and the similarities we learn about along the way never cease to amaze us. The further we pursue this podcast journey and the more we discover the incredible folks in our community, the more we are drawn in.
At any rate, thank you for listening - enjoy!
---
Check out the episode
---
(Unsupported https://open.spotify.com/embed/show/1FwT0BtYLGnqKBFwyrRzL5?utm_source=generator)
---
---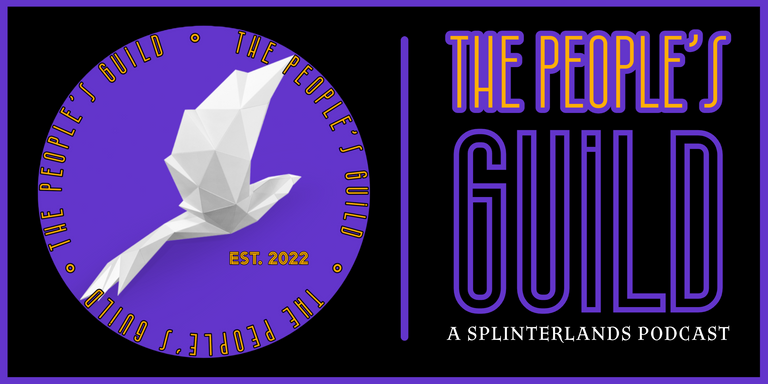 Welcome to the People's Guild
We are @thewascalwabbits & @bjangles and we're pleased to present to you another episode of the People's Guild: A Splinterlands Podcast
We are always looking to hear personal journeys through Splinterlands. If you'd be keen to hop on the show and share yours with us, drop us a line and we'd love to have you on! Leave us a comment below or reach out to us via Twitter.
---
We drop new episodes every Thursday UTC, so don't forget to subscribe to the show wherever you get your podcasts!
---
Join us in our Splinterlands journey by creating your own battle mage!
---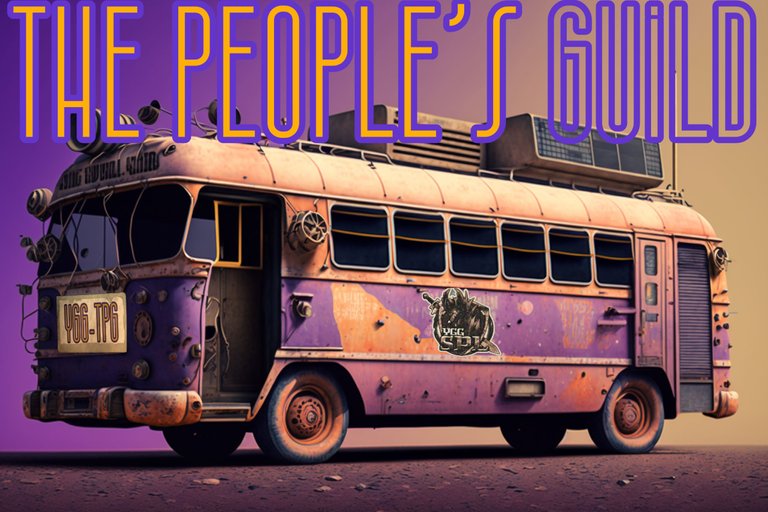 ---
---
---