Youtube: #42 A Hepthorn Conversation…A Splinterlands' Podcast

Don't Wish It Was Easier, Wish You Were Better!
Greetings, Splinterlands!
Just letting you all know that the podcast is now up on Youtube guys!
This week, we welcomed back the founding member of 'The People's Guild' Fan Club, Hepthorn.
Hepthorn, self proclaimed, 'the only human left alive still playing in ranked battles', regaled us with his reasoning behind his solo crusade in the battlefields of Praetoria, before we moved onto discussing the meat and potatoes, our favourite cards of each splinter and possible future combinations from the new reward set that will be dropping soon.
Two and a half hours flew by shooting the breeze with Hepthorn and his insights into the game were very thought provoking, especially regarding ranked play.
One area that always breaks the ice at parties, bots, enabled Hepthorn to rise upon his soap box and speak passionately about why we shouldn't be relying upon our personal R2 units to earn us all that SPS and reap the rewards of Champion or Diamond.
Hepthorn stated that many players beat down on ranked play at the moment, stating that it's not fun, there's too many bots, and it's too hard to progress.
He argues that ranked play is fun and the game is the same, and on a side note, this is coming from someone who does not have a bot and was 15th in the Gold league come last season's end. Impressive indeed.
Anyone out there shifting around uncomfortably? Well, let's take a step back here.
When I, and more than likely you, started playing Splinterlands there were already bots, lots of them, it was also challenging, (for many different reasons granted) and by jinkos was it hard to progress!
So, why then I ask myself is ranked play any different now?
Hepthorn said that because the majority of people now have a bot, when they do play ranked battles, they are out of practice and quite naturally find it difficult to play against a primed bot with combinations galore. Like anything, we need repetition.
I have to hold my hands up to this one. Whenever I do play ranked, I find it frustrating and difficult to progress. One step forward, 5 steps back. Now, is this because of the large contingency of bots I am up against, or is it because I haven't been practicing and haven't been doing my repetitions? Well, it is definitely the latter.
I have been using my bot now for four months and during that time rarely played ranked play, instead focusing on brawls and tourneys. I was playing every evening for over a year, but now, with my bot, it's too easy not too. That being said, I know for one thing, having a bot hasn't made me a better player.
I mentioned on the podcast that something has to change with ranked play for this game to continue its growth, but does it or is it just the way I think towards ranked play that needs to change? After this podcast, I have to say it's the way I think towards ranked play.
Here's another one from Jim Rohn, "Don't wish it was easier, wish you were better. Don't wish for less problems, wish for more skills. Don't wish for less challenges, wish for more wisdom."
Wise words Jim, wise words.
It was so great to get Hepthorn back on again, and it made for a wonderful podcast!
So good in fact, that we have already invited him back on for his third appearance!
This is why we do these podcasts. They should be thought provoking, and this is another one that has got me thinking differently about this game.
Will I turn off my little R2 unit permanently? Most likely not, but I will be playing ranked play more, getting in my reps and not blaming the bots for my losses. Time to step up to the plate if I want to become a better player.
Enjoy!
The People's Guild...everyone's a member, and the dues are free!
Referral Link
https://splinterlands.com?ref=thewascalwabbits
---
Check out the episode
---
(Unsupported https://open.spotify.com/embed/episode/7GU9tRCrBTC9WCvIo56k67?utm_source=generator)
---
---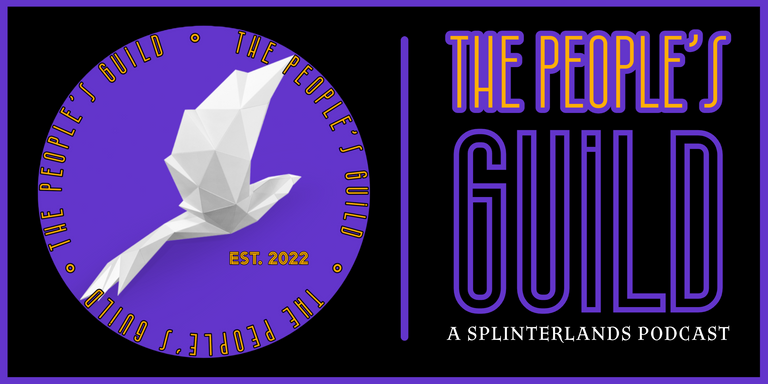 Welcome to the People's Guild
We are @thewascalwabbits & @bjangles and we're pleased to present to you another episode of the People's Guild: A Splinterlands Podcast
We are always looking to hear personal journeys through Splinterlands. If you'd be keen to hop on the show and share yours with us, drop us a line and we'd love to have you on! Leave us a comment below or reach out to us via Twitter.
---
We drop new episodes every Thursday UTC, so don't forget to subscribe to the show wherever you get your podcasts!
---
Join us in our Splinterlands journey by creating your own battle mage!
---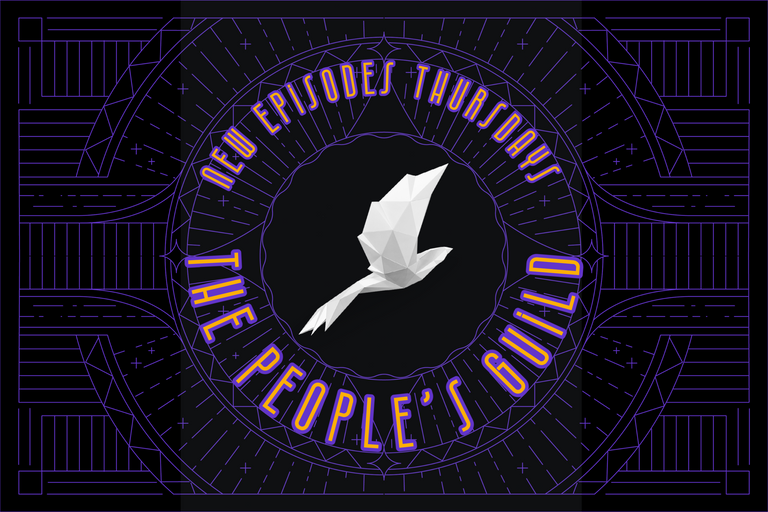 ---
---