How to get more Splinterlands cards if you are a new player!!!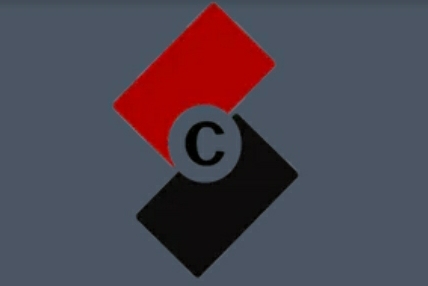 Hello Everyone! I hope we are all being blessed in the Splinterlands universe so far?! Well, if you are a new player, and are having trouble building your deck due to low resources, I have a couple tips for you!!
With the Splinterlands community being the MOST ACCEPTING COMMUNITY in the crypto space that I have personally encountered, there are several options that I have found to help new players get a jump on the program, even without card packs being available in the shop...... YET!
First, I want to tell you about an amazing community that I found while checking out the tournaments in Splinterlands. There are daily "free" tournaments for Novice and Bronze players, ran by @marcuswahl. These are good to learn the mechanics of the game, and you can be refunded for your entry, even if you don't win, just by watching his stream that occcurs during the Bronze tourney! He also is constanly giving away raffles in his stream of over 100 DEC, which I have won several of, and at times it has even reached 2000 DEC! Subscribers to the stream get an extra 3 entries into each raffle as well! You can watch his stream at:
https://www.twitch.tv/splinterlandscolosseum
With the amount of love that this man gives to the Splinterlands community, he deserves all of the promotion that he can get, which leads me to the best part!!! @marcuswahl also runs a site that allows players to get DEC back on their card purchases! As a new player, making your credits and DEC stretch can be very important! This site allows just that, and it is extremely easy to navigate! I have already purchased several cards using it, and I highly recommend it! You can check it out at:
cardauctionz.com/market
The layout is fairly simple and easy to navigate! As an examply, I will show you how easy it is to get DEC back on your purchases! First you will go to the site above, and it will look like this: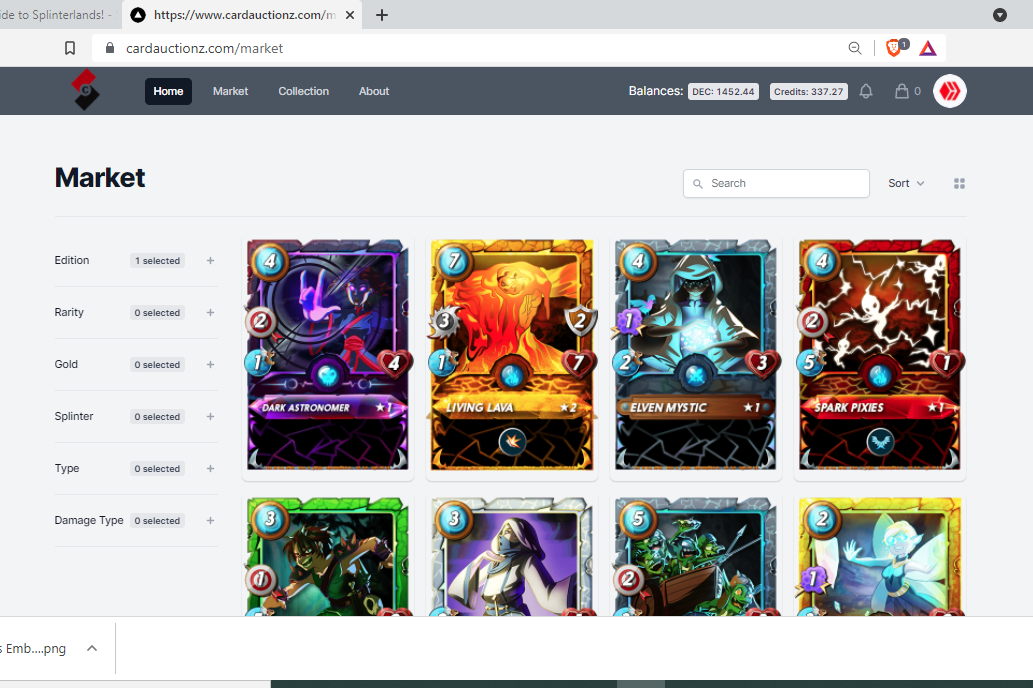 You will have to sign in at the top right using your HiveSigner account to access your DEC and credits. For this example, I will be purchasing the standard Pelacor Mercenary pictured below, and i will click on it...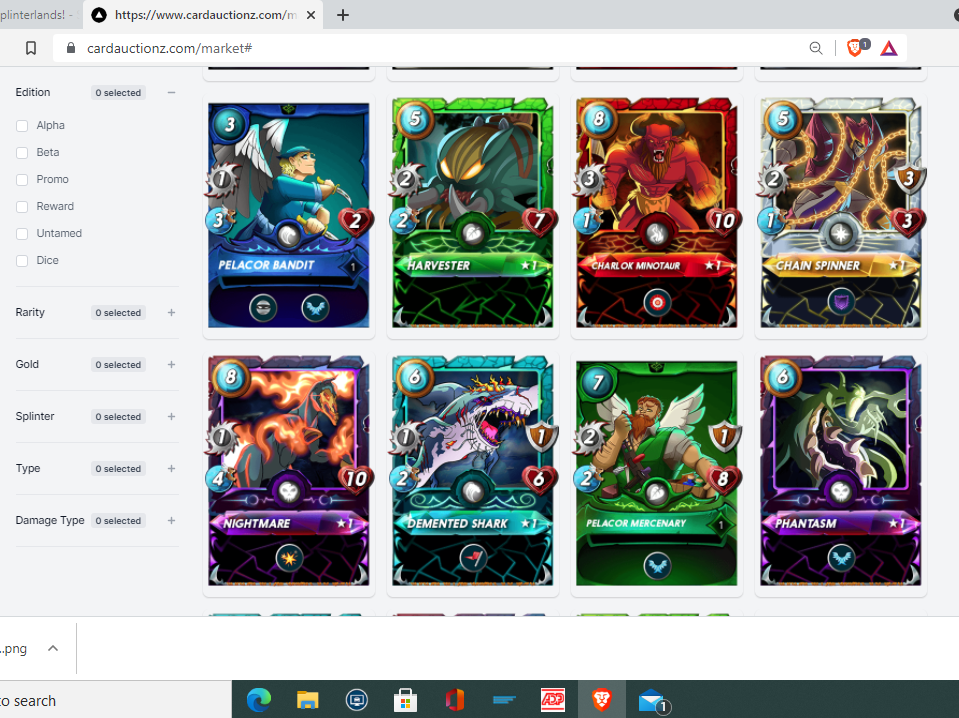 That brings up all of the current prices from the market and shows you what your DEC back will be! Then you will hit the "Buy" button on the far right of the one you want, and it will update to "In Cart". See below: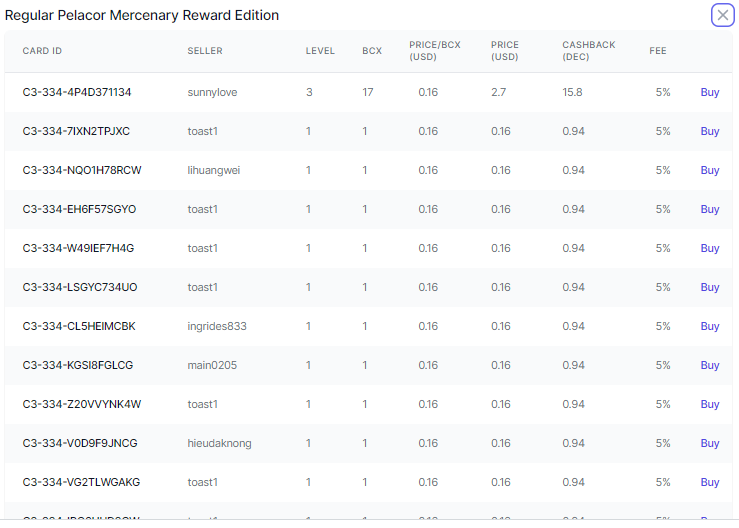 Once it is in your cart, if you are done shopping, click the "X" at the top right. Then click on your cart at the top right of the screen. That will bring your cart up and show you all of your prices, cash back, ect. This is where you can choose to pay with credits or DEC, either way, you will receive your reward back in DEC.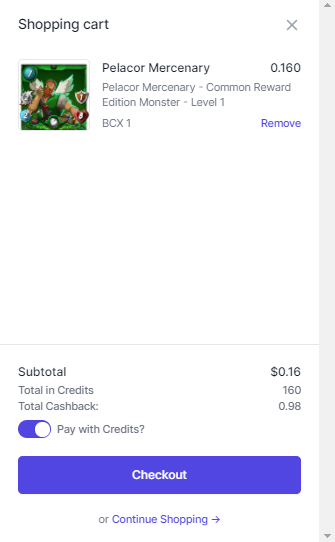 Once you hit checkout, you will have to sign for the transaction on Hivesigner, and then a notification will pop up, showing you that your cashback is waiting to process, like this:

And then another one will pop up, showing you that your cashback rewards have been added to your DEC account, like this one!

Once you see that bad boy, you are good to go use those savings towards your next card purchase!! This has been a great way for me to increase my card count easily to compete for much higher prizes!! In my opinion, there is no reason at all not to try it! The card prices are verified to be the same as the in game market, only you get a DEC back reward for using their site to buy your cards!! These guys are doing great things for the new Splinterlands community, and the deserve all of the support they can get! Make sure to drop them a visit, and I promise you will not buy your cards from a regular market again! If you have any tips or tricks to help the newcomer, feel free to post a reply below! Thanks again guys, and until next time!
-Thercek


---
---