📢 $PIMP and $THGAMING Phase 2 collaboration! First official announcment 📝
We are now the 3rd Highest $PIMP Holders on the Hivechain!
56k $PIMP has been Staked
The architect behind $PIMP @Enginewitty and THGaming have brokered a private sale that will cement our partnership with @pimptoken and the PIMP Community as a whole! In the pic below you can see that @thgaming has staked 56000 $PIMP which now earns our account daily Reward Tokens ⬇️ #PassiveIncome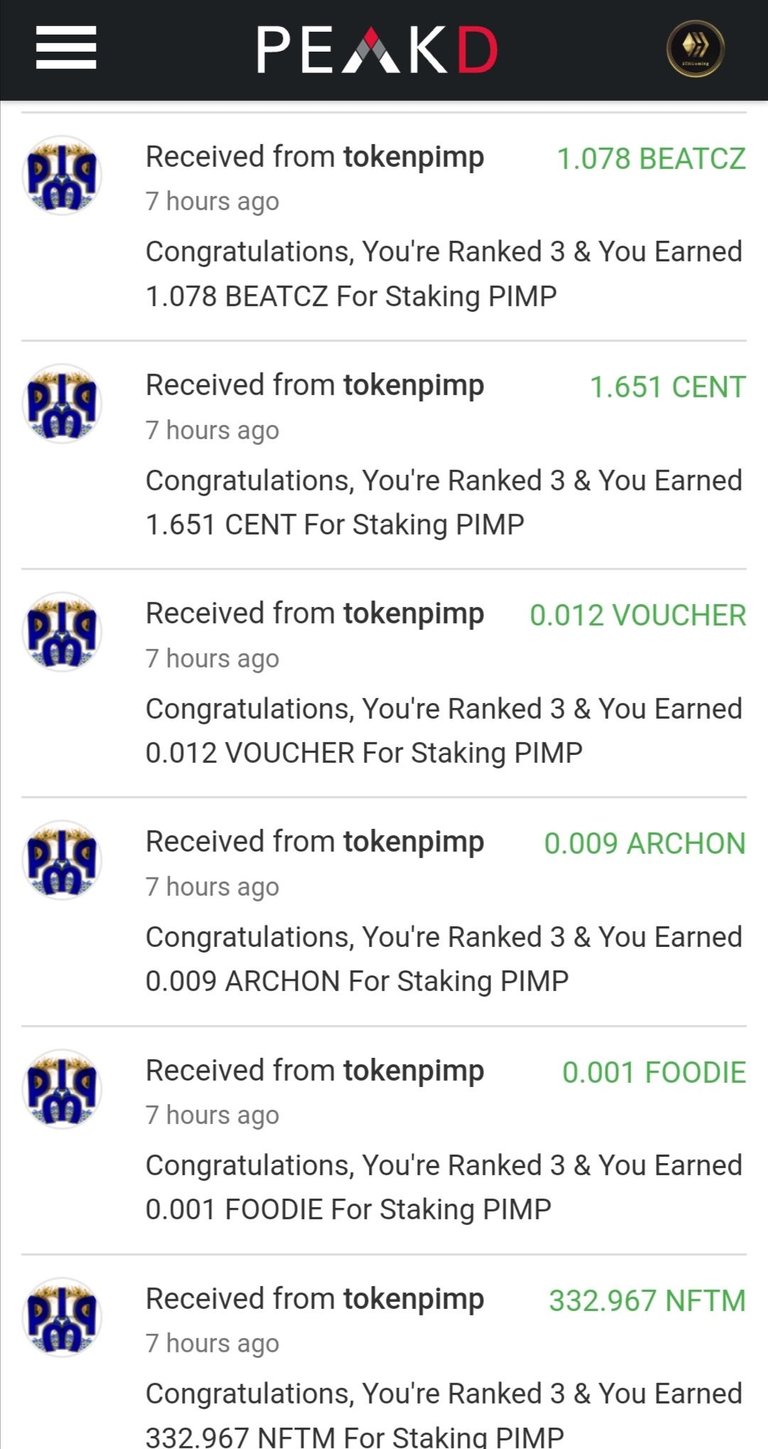 What does the Private Sale entail?
The full details will be released soon in our Whitepaper. For now we can tell you that, in Phase 2 : @Pimptoken will be the recipient of a whole lot of $THGAMING tokens at a Pre-determined Price. These $THGAMING Tokens have already been paid for with 54000 $PIMP (Staked).
As one of our earliest supporters we feel certain that Pimp investment accounts will continue to stake, HODL and reinvest the $THGAMING tokens they recieve from this huge sale, and we will return the favour!

Hivechain Communities supporting each other will help to make $HIVE a household name one day!
PIMP Curation
With so much staked #PIMP it makes sense for @THGaming to start curating #Pimp tagged Posts and you can be sure we already are!
Use the #PIMP and #THGAMING hashtags to be rewarded in two different Tokens!
We are also supporters of @TheAlliance and delegate a large percentage of HP to this Curation account. I recommend you do the same!
Have a great Thursday. Looking forward to curating some Pimpin' posts! 🚀
---
The whole cryptocurrency market (Metaverse) follows Bitcoin so everyone should be watching the $Bitcoin chart now and hoping that $BTC can break the $47500 resistance level. Please do your own research when trading cryptocurrency and only invest what you can afford to lose.
WRAP UP
Once THGaming Guild Transitions to Phase 2 (of our Roadmap) we will have access to increased Liquidity as well as THGaming Voting (Curation) Power. Already our Smart Contract is providing $THGAMING rewards for people using the #thgaming hashtag in their Hivechain posts, and we are seeing organic growth across all of our Social Media channels!
If you would like to join THGaming and explore the #metaverse with us, our Social Media links are below.
THE END
---
Official Social Media Links
🔸 Linktree Official - All Social Media links
---


$THGAMING on Tribaldex
---
Post rewards will go towards powering up $HP and funding $THGAMING's ongoing development.
---
---