The Chaos Legion Public sale is finally here! Have you got Credits and Potions ready? 🚀
Under 12 Hours until the Chaos Legion Public sale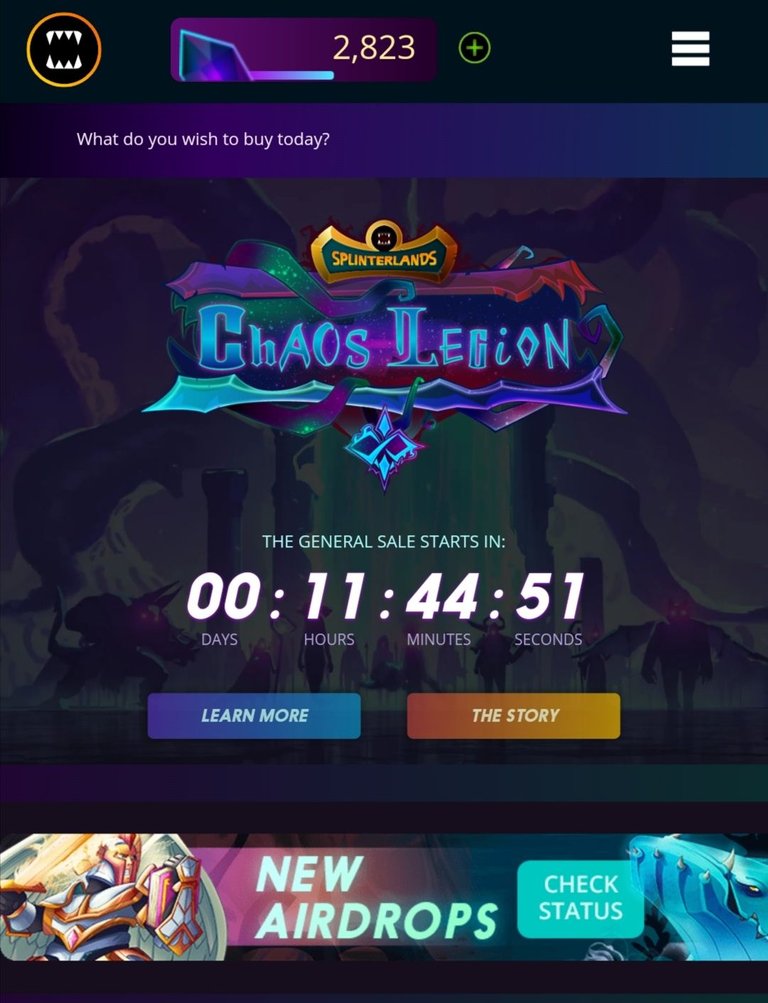 Unless you've been living under a faulty blockchain node, you've surely seen the #Splinterlands Chaos Legion posts doing their rounds on the #Hivechain over the last few months.
Well the day is finally here and everyone is waiting with bated breath to see if the Packs sell out in hours, days, weeks or even months...
---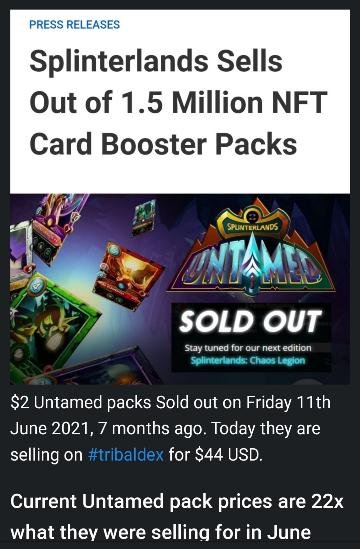 ⬆️ Untamed Series Card packs are currently selling for 22x their original price of $2.
---
"I've got enough for 100 packs"
Though the number varies, I have been surprised by how many of our THGaming Splinterlands gamers have saved up hundreds or thousands of dollars in order to buy CL packs.
I think that many of the "smaller players" might surprise the market and scoop up a large percentage of the packs. Or will the whales get there first?
For more info read...
🚀 #nft #gaming Good luck today guys : @jim-crypto @doomz @dynamicrypto @jbtc19warrior @synist3r @tedus @enginewitty @captainquack22 @ultm8x
THE END
---
---
---
All votes on this post will be converted into $HP + #HiveEngine Tokens and will be kept within the different #hivechain exchanges 🚀
Official Social Media Links:
🔹 Our new Genesis Coin - #Waxchain Minting - 23 DEC 2021 - 50 of 1000

---
---