Update on our 1UP SPT Liquidity Pool! #splintertalk #oneup #Dieselpool #liquidity
500 $Oneup Staked...
and almost 5000 $SPT. This #hivechain account '@THGaming' is an investment account, created to support the Guild. We will be staking into liquidity pools, such as this one, on a long term basis.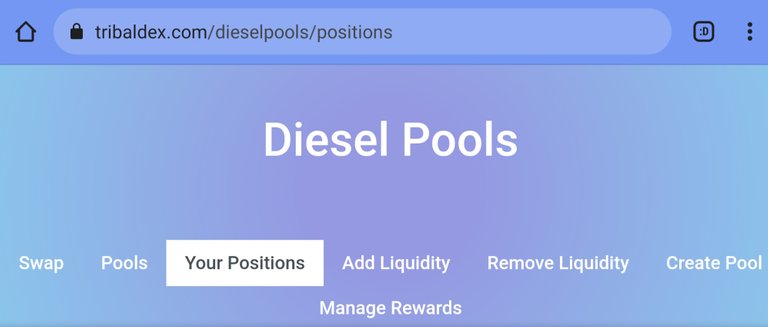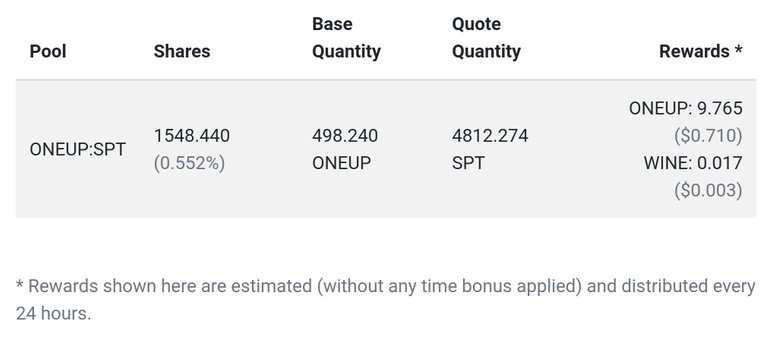 Thank you to @jim-crypto for the #Oneup and #SPT donations!
For more Information...
Read our previous post here:
https://peakd.com/oneup/@thgaming/adding-to-the-oneup-or-spt-diesel-liquidity-pool-you-can-add-liquidity-straight-from-splintertalkio-no-external-dex-needed-o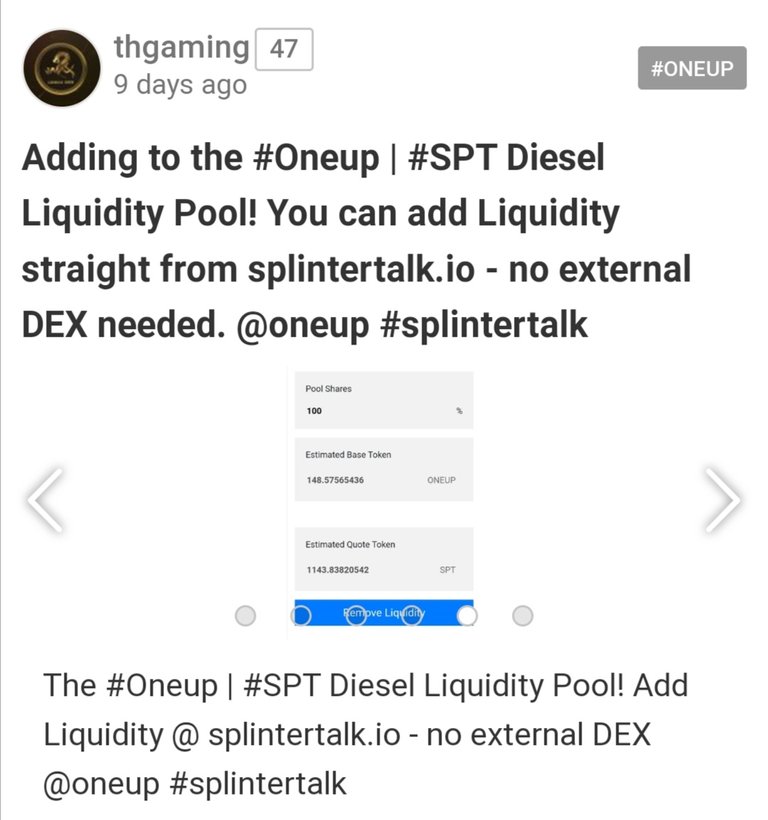 Great reading by @cantfoldaces: https://www.splintertalk.io/@cantfoldaces/got-liquid-1up-pair-them-with-hive-spt-in-diesel-pool-for-extra-rewards
Any questions? Ask in the comments!
---
Have fun and good luck! If you would like to join #THGaming and explore the #metaverse with us : our discord link will be at the bottom of this post 🚀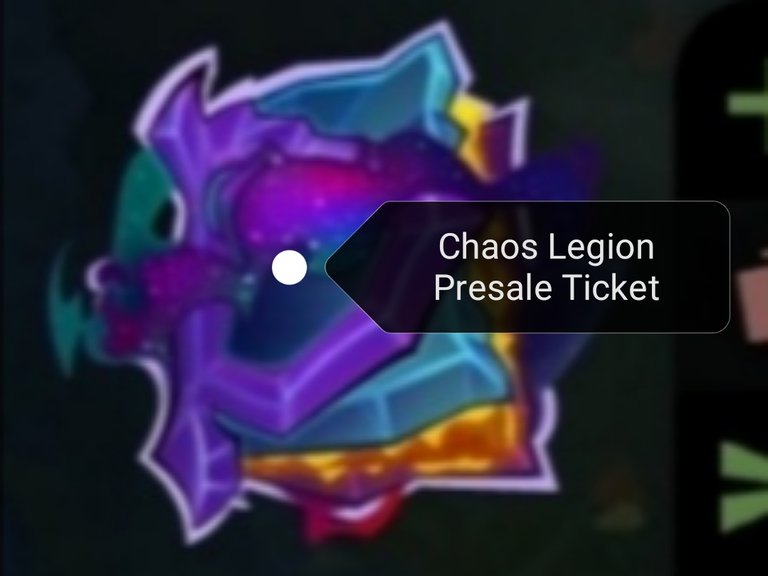 🔹
THE END
---
---
---
@flauwy-1up #nft #crytocurrency #gaming @jbtc19warrior @arcange @darkflame @oneup #splintertalk #leofinance @leofinance #cubdefi #oneup #hiveblogshare #Genesis #ICO #GovernanceToken #play2earn @poshtoken #poshtoken @BesFriend @synist3r #playtoearn @ultm8x #HiveEngine #socialtokens @cubdefi
All votes on this post will be converted into $HP + #HiveEngine Tokens and will be kept within the different #hivechain exchanges 🚀
Official Social Media Links:
---
---