We co-sponsored a #Splinterlands tourney with some OG $Hive Platforms!
Thanks to @jim-crypto (THGaming founder) for sponsoring a few of his precious Splinterlands Gold Cards for this. ..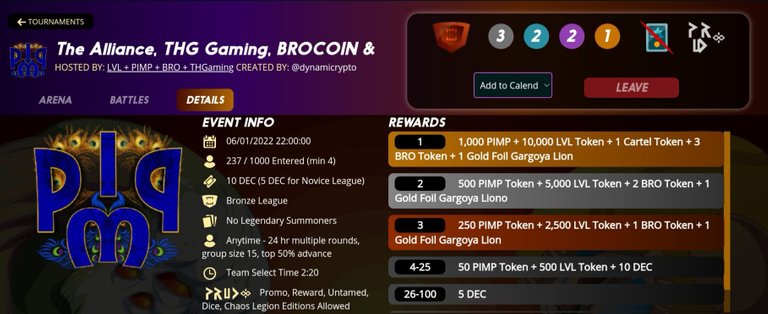 There is still time to Enter the Event...
and with a number of #Hivechain platforms (ecosystems?) getting involved, you can bet there are some great prizes to be won:

#Hivechain Crypto prizes on offer:
@enginewitty "... You can win several tokens including #PIMP, #BRO, #DEC and #LVL. A new one I've never seen is #CARTEL that from the looks of it, is akin to the @oneup-cartel that @flauwy is heading up. Plus, there are some Gold Foil bonuses and if you happen to place 101st - there is a Chaos Legion pack in it for ya..."
Full write up about the Event and Platforms here ⬇️
Quick note: there are no Legendary Cards allowed in this event. Make sure you have enough Epic Cards to be competitive.


The entry fee is 10DEC
---
Here are the Hivechain Communities involved in this event:
@dynamicrypto " Come: Brawl with these HIVE Tribes / Communities
🔸LVL Token - Psyberx - @psyberx - @jboss
🔹PIMP Token - @enginewitty
🔸BRO Token - @brofund - @brofi - @raymondspeaks
🔹THGaming - @jim-crypto "
⬆️ I highly recommend following all communities and accounts tagged in this post, most of them are already OGs on the #hivechain doing incredible community building things 🚀 We are pretty excited for the #Psyberx game ⚔️
Good luck to those that enter. Our players look forward to seeing you on the Pimped Out Splinterlands Battle field! May the most skilled take victory.
>>Click to Enter the Pimped Out Tournament<<
The End
---
Have fun and good luck! If you would like to join #THGaming and explore the #metaverse with us : our discord link will be at the bottom of this post 🚀
Chaos Legion goes Public soon. Are you ready?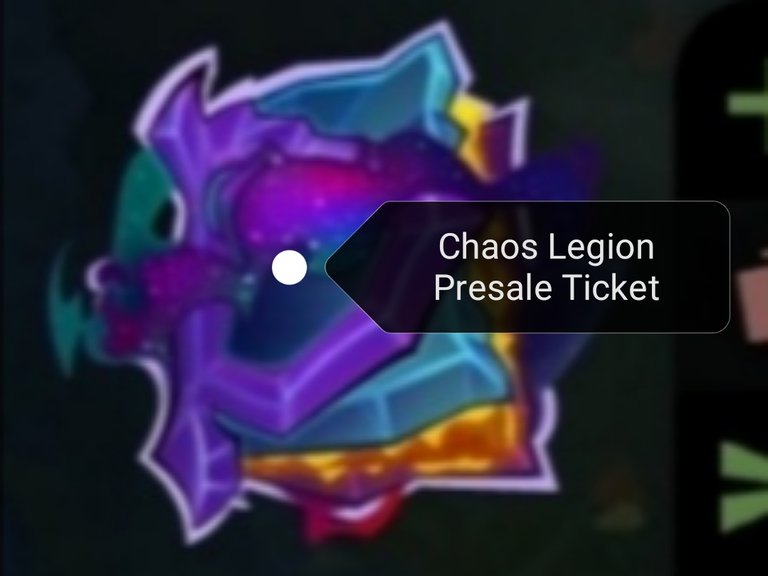 🔹
THE END
---
---
---
All votes on this post will be converted into $HP + #HiveEngine Tokens and will be kept within the different #hivechain exchanges 🚀
Official Social Media Links:
🔹 Our new Genesis Coin - #Waxchain Minting - 23 DEC 2021 - 50 of 1000

---
---