Splinterlands Snapshot Moment | Elite Dec Balance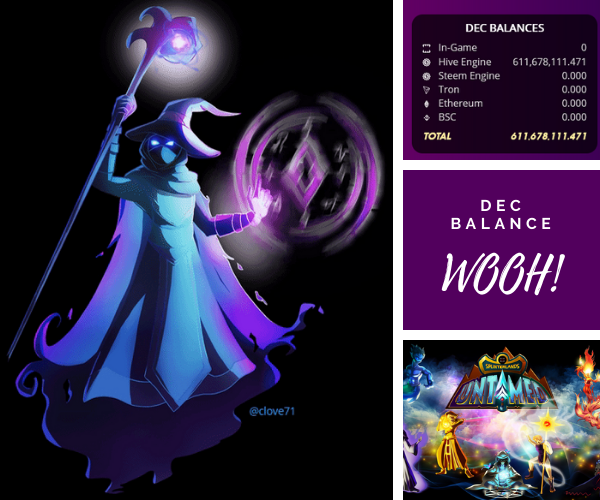 The snapshot wait
Those playing the game or at least those that have assets in the game probably are checking the received SPS from the airdrop every day. I was sitting ready at 6 pm the first day, but now I know that it can take 30-60 minutes before it's all processed and distributed. To me, it's exciting every day to see how much more SPS I've received from my built stake.
A few days ago, I clicked on the purple DEC balance button and saw this while the snapshot took place: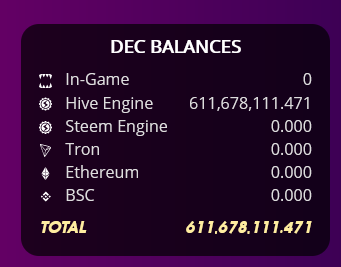 Now, I have to be honest, I got a small heart attack when I saw this on my screen and I felt like a millionaire for a short time. I couldn't help but imagine how many SPS tokens would be dropped in my account if I truly had this amount of DEC in my wallet. I wondered, did someone accidentally send it to the wrong account, and that it would suck as I would feel guilty for not returning it, so keeping it wouldn't be an option.
Dream on, after a few refreshes and minutes later, the actual DEC balance was visible again, and I went back to reality. Oh well, maybe this was the universe trying to remind me that I should visualize so I can receive what I desire? :)
My stake until now
I've been staking every SPS I received in the airdrop and this is what I've built until now: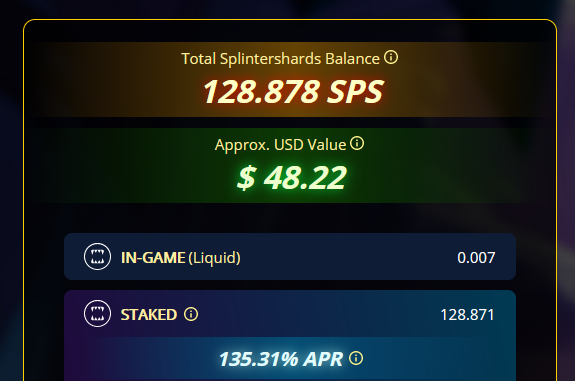 It's not much yet, I know. Thankfully, I can now spread my chances a bit by earning some SPT on Splintertalk as well. It will give me some extra collection power on top of the DEC balance. So far I haven't pulled any great cards, unfortunately, but of course, I'm hoping to add a few nice cards to my collection soon as well.
Game on!
---
---