Why I will delegate my earned SPT tokens to the @monster-curator account
Why I will delegate my earned SPT tokens to the @monster-curator account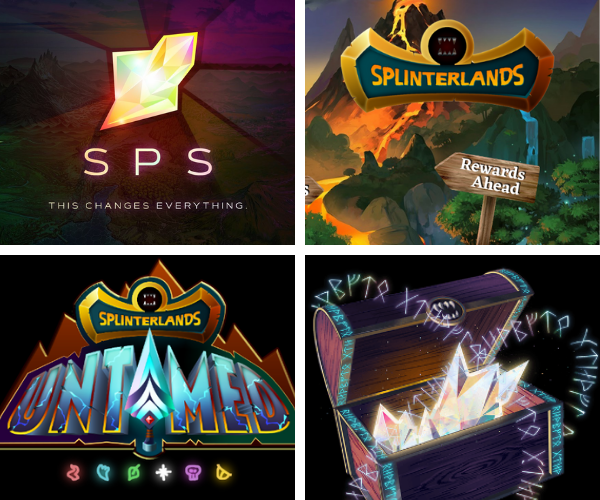 Source
When I started to write my first post about @splinterlands yesterday, I started reading on the Splintertalk frontend as well.
Sometimes finding related articles works 100x better than browsing through Peakd or Ecency. Not always the case, but I'm glad I checked out Splintertalk to be honest.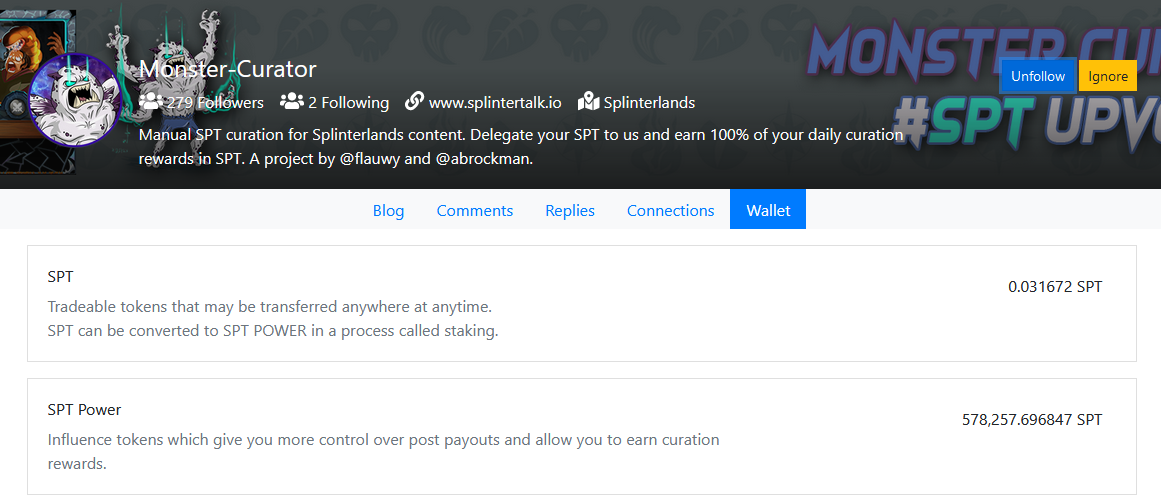 The first thing I read was about delegating SPT tokens to @monster-curator, after which I checked out the wallet and afterwards who voted the trending post as high as they were. Yes, it was this account. I wondered how much 15000 or eevn 20000 SPT would be worth in USD. Not because I would cash out my earned SPT, not at all! I wanted to see the USD and HiVE value to have a better understanding of the voting that's going on in the community.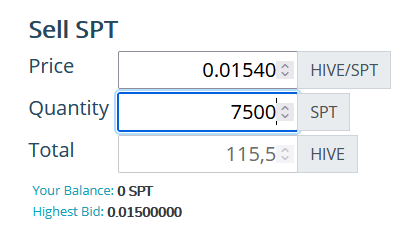 Here's a recent screenshot from the Hive Engine market where SPT can be bought and sold. I took the cheapest price where it's offered for currently, and took 50% of the 15000 SPT vote I was wondering about above. The 50% is clear, I guess, the part that the author will earn after payout has arrived.
115.5 HIVE! That's more than what I earn on Hive per article! Even if I spent hours on the writing. Hive's price is currently sitting at a pretty sweet 60 cents:

The price is almost 61 cents, but let's do some more maths, 0.608x115.5= $70.22 dollar!!! Imagine if you get lucky to receive an upvote of 20k or more SPT!
Not entitled.. but dreaming is allowed!
Of course I have no expetations that I will end up getting a huge vote like those as a newbie, but a girl can dream, right? Only one of these votes would mean a sweet stash of SPT to delegate back to the monster curator account again, which I love as it will save me from having to click for a long time on another interface every day.
I currently have 2 alts that are meant for curation purposes
I first accidentally published the first @splinterlands post I wrote on my .LEO curation account, which is a bummer, but what to do about it once the damage has been done. I opened that account to be able to vote on as much great content on Leofinance as possible every day. I was short on VP with my main account, as there are quite a few communities that I have on auto vote and support manually. I also usually give a vote for comments, to let the writer know that I read it.
The other one is the account where I vote for DIY content, which I do manually and is taking quite a bit of time every day. I don't mind as I love going through DIY content, it can inspire me greately, but I wasn't going to add another frontend to that list. I will solve this by delegating to the @montster-curator account once I have a nice stake.
At least my VP and time won't be drained due to endless clicking :)
I look forward to the Splinterlands journey
The year-long airdrop alone is something so unique as far as I know, I couldn't miss out on this one. While I already own a nice amount of DEC, I wish to expand this with a comfy SPS stake and earn yield from that even after the airdrop has finished. Along the way, I hope to create a nice dec with Chaos Legion when they are launched. Until then, I'm stuck playing the free deck, which is fine for practice..
And I read this great tip in the Splinterlands social media challenge, to always leave your referral link in each post about Splinterlands. Click here to sign up for a free Splinterlands account.
Thank you for reading, and may you open a lot of valuable chests today!
---
---