My first month in Splinterlands
Hello everyone, if you are reading my first post, it's most likely you are way more experienced in this game then I am, so im here to share with you my first 2 seasons in the game.
I started the game a litle sceptic to be honest and decided to play first and maybe invest some later, and started the game only with the spellbook that i bought to be able to get rewards and 100 DEC, on the last day of the season with 10 hours left, so i started to watch some streams about the game to understand more and to get some advices from more experienced players and know more about the game mechanics.
I didn't played much but ended the season in bronze 3, that got me 5 chests to open in the end of the season.
This was my prizes.

Yes, a Gold Foil card on my first season rewards, it was pretty nice to be honest, much important because now I have enough power to get bronze 3 without renting cards.
I started the 2nd season very ambicious and target to reach silver, meanwhile in the 3rd day of the second season, i got an amazing delegation of a djinn Oshannus and I set my goal to end on silver 3 in the end of the season.
I decide to rent some cards for 2 days to get 15 000 power and playing mostly mage i got a very good win streak and i reached silver very fast, but then i started
to see that i was't getting enought wins and i wasn't getting proffit in this league, so i let the rents ended and i stay in bronze 1 until the last day of the season.
I rented a few cards on last day but this time was a lot more expensive then the first try, but i wanted to open the 12 chests on silver 3 and this were my rewards this season.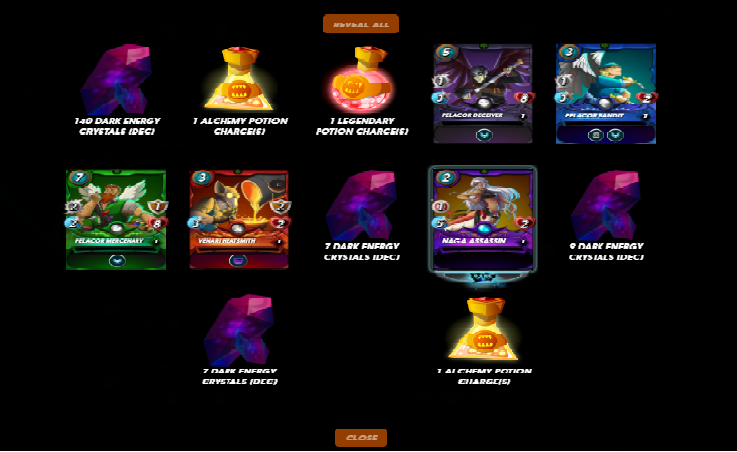 Besides the prizes are acctualy good, i did spent more DEC to get silver then i earn in this season so i didn't rent cards this season, and stayed bronze 3 all the season, i won a few cards in the daily quests but since i didn't rent any cards i got a litle profit, i only got 5 chests and this was my prizes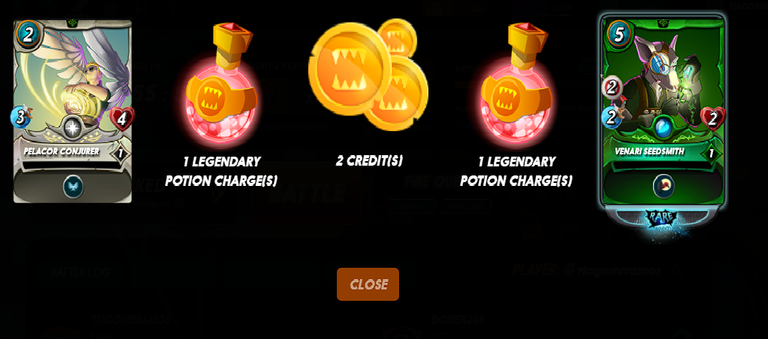 I will be very appreciated with some advices to improve my collection faster or to correct some failures on my strategy,
I know I kinda made a mistake going so fast to silver without good cards to win a lot of games in order to get more DEC per game, besides that all the help i gladly accept.
Good luck everyone,thanks for reading and have fun.
---
---