Following Heartbeats

In an enchanting, sun-kissed community located in Awka, lived 2 really close friends— myself and David. Our bond had actually been built in the intense crucible of our childhood, and ever since, it had expanded more powerful with each passing year.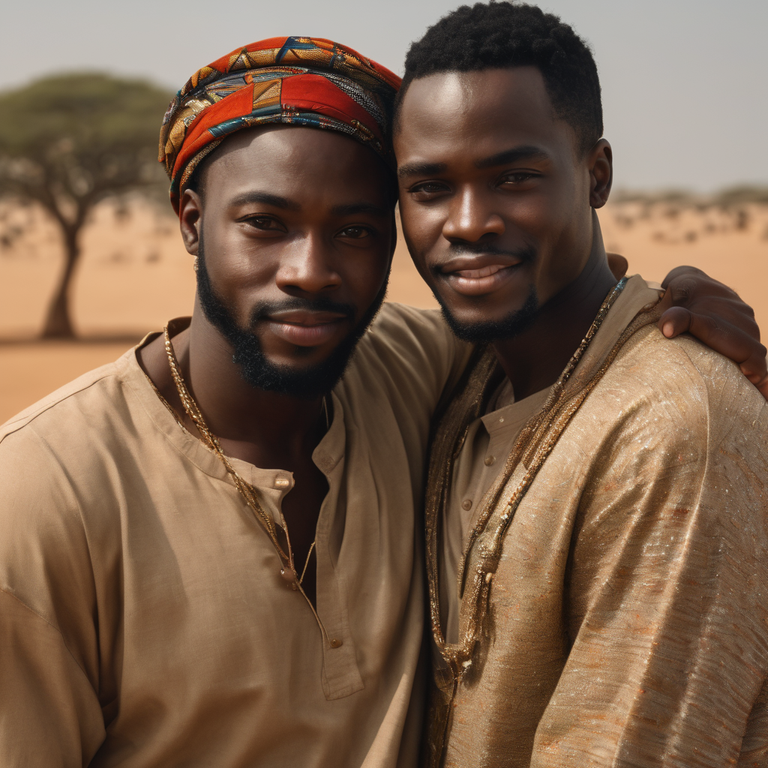 A.I(gencraft) Generated Photo.
We are currently in our early twenties, and we still share tricks, and jokes just like the indivisible friends we had constantly been.
One evening, as we rested at a corner just in front of my entrance drinking some coffee, David looked at the skies, his eyes mirroring a wonderful twinkle. "Ermm...Tim," he started "I've been considering something recently-- one that can bring a huge improvement to my life."
My heart missed a beat on hearing that. I had a feeling that this was a discussion I had actually been fearing and his reference of 'a huge improvement' just sustained my anxiousness. Yet, I recognized I could not allow my uneasiness get the better side of me. "Ohh wow tell me more about this consideration of yours. " I urged him, with a warm and cozy smile evident on my face.
David took a deep breath in and out, as if he was planning to drop a bombshell. "I've always wished to grow to be a professional actor and dancer, Tim. You obviously can attest to how much I love acting and pouring out my feelings through dance. Recently, I've been thinking of leaving you in science class, and switching over to art class which will give me the opportunity to study acting and dancing, further in the university. This has really been bothering me and I don't think I can hide it anymore."
As David talked, my heart hurt because actually, he was pretty good with science subjects, and I have always believed he was going to become an engineer someday. Already, I was aware of the highs and lows of the acting industry —its problems, unpredictability, as well as sufferings. However I also recognized exactly how enthusiastic, and gifted David was—His dancing, and actions while acting were quite fascinating, and his power was transmittable too.
Over the following weeks, David started working towards his desires. First of all, he switched over to arts class, and thereafter, began to perform with different dance groups, and for sure he was loved by his trainers.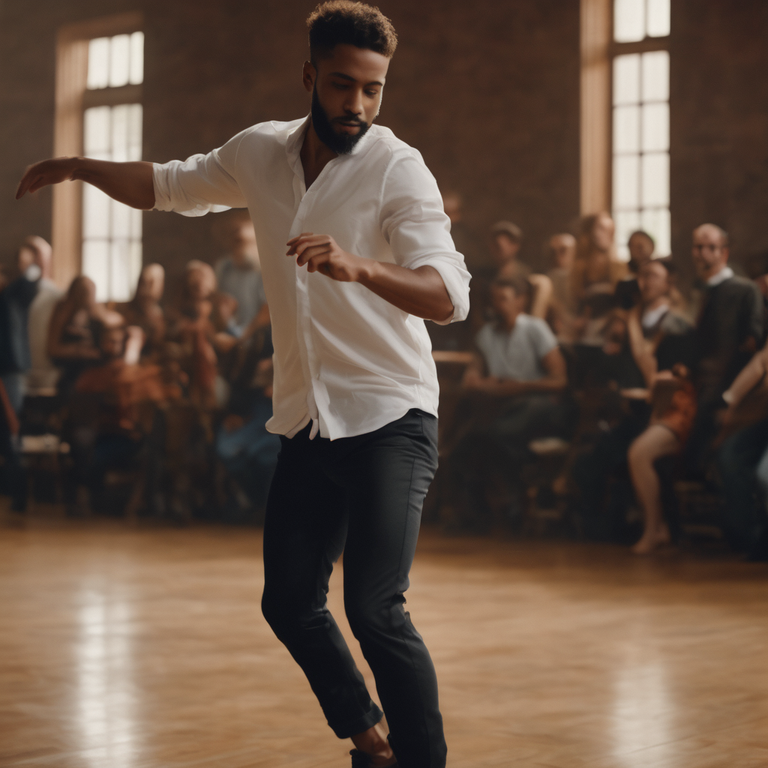 A.I(gencraft) Generated Photo.
His heart swelled with hope and exhilaration, yet I could not overlook the unpleasant concern that murmured in the edges of my mind.
One night, I took a seat with David as usual, but this time with a heavy heart. "David I'm totally in support of you following your dreams," I started. "But I hope you are fully aware of the challenges you are liable to face as you advance in this field."
David responded with his eyes full of determination. "Yes Tim, I am fully aware that this decision isn't an easy one and likewise the journey, but I really don't want you to be bothered about my decision because I really don't want to disregard what's already in my heart. I need to offer this a shot or I'll regret it for life."
I sighed gently, my heartstrings pulled by his undeviating willpower. "I totally get you, David and I support your decision. Just guarantee me that you'll keep the interest that drives you no matter what." We hugged and deviated into a random topic thereafter.
Days gradually switched to months and months to years, and David's quest of his dance and acting desire never reduced one bit. He dealt with denial, and suffering yet he never turned his heart from his dreams. His acting, and most especially dancing, intrigued a lot of other youths.
I saw my close friend dancing, with a huge crowd around him one evening, laughter and happiness filling the air, and I was really happy for him....while still watching him, it then dawned on me, that my first hesitation had actually been based on my anxiety of seeing him hurt; however, David's strong and stubborn heart had actually dissolved those anxieties, one after the other. He was living his desire, and his heart was without a doubt in it.
Just as he finished with his performance that evening, I rushed to give him a presidential handshake, "I'm so happy for you, David." I murmured, my eyes sparkling with tears. "You've actually shown me that following your heart deserves every suffering."
Heartfelt gratefulness was apparent in his eyes. "And you, Tim, have actually been the true heart of my journey. Your assistance, as well as your sincerity have actually been my leading light."
Eventually, my friend David, became more like a small celebrity in our community, being invited to several occasions and even to neighboring communities...and each time I see him, my heart swells with feeling because I had actually been confronted with the hard option of whether to ruin my close friend's desires, and make him see reasons of becoming an engineer, yet I had actually chosen rather, to motivate him. In doing so, I had actually seen the attractive improvement of his heart's wish right into fact.

Thanks For Reading.
---
---