The funny Spark Toast Challenge
Being a university student who stays in one of the school's hostels can be really tough sometimes when there isn't a cordial relationship between you and your roommates.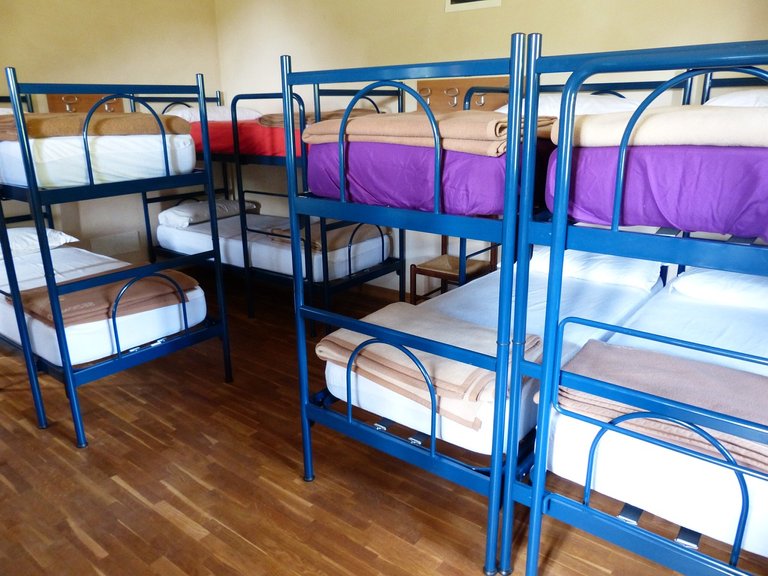 Photo From Pixabay
There can be fun times and bad times with your roommates. Well for me, I was fortunate enough to have really good and caring roommates...we are 4 in our room and over the months we have learnt to cope with each other.

Well, i can't really speak for all schools but usually in mine, students go from room to room to advertise their goods and services. As a fellow student, i honestly try to support them the best way i can (at least what they do is way better than stealing) they usually target times when other students are most likely to be in their rooms which was very early in the morning (7am - 8:30am), and in the evening (6pm - 9pm).
Over the time, I and my roommates got to know some of them better...one of them sells toasted bread (spark toast) we usually just call him by what he sells lol😅. Well, i have always known that guy to be a very good marketer who could literally convince you well enough to buy his toasted bread even when you originally didn't want to buy😅. Just yesterday, he came as usual ( i and my roommates were in the room when he came) we all exchanged greetings and talked a little about football, before he finally told us he had hot spark toast...well I had already made up my mind not to buy any other thing that night, as I had already over spent earlier...my roommates also weren't showing interest in buying too so we told him to come some other time. He tried using his trick on us but we stood our ground so he left...shortly after that while we in the room were still looking at each other and laughing because he (the spark toast guy) couldn't get any of us to buy from him he walked back into our room this time we in the room were a bit confused, wondering why he came back...I then asked him if he forgot something...funny enough he said no.
He told us he wanted us all to play a game before he leaves...to be honest, his statement got us all in the mood and we all stopped what we were doing to listen to him. He than said " I want someone who is fast, bold enough and thinks he is capable of finishing one toasted bread within 25 seconds to indicate...all you have to do is give me 500 Naira, and if you are able to finish one toasted bread under 25 seconds, I will give you back your money and guess what, you won't pay for the toasted bread!" He laid much emphasis on his last statement lol. To be honest that felt like a good deal because, it seemed like a very easy thing to do although I don't think anyone of us had thought of rushing a slice of toasted bread down through our throats before😅...well that seemed like gambling to me and I know how hard it could be to win so I didn't even bother to join neither did my roommates except for one whose name is Peter...Peter was so confident that he could do that within the said time while the others cheered him up jokingly, I tried to warn him that it could be a trap but he was bent on accepting the challenge lol. They soon started, and a timer was set to 25 seconds In Fact I was the one with the timer he handed the bread to Peter who started immediately I told him to...it seemed like Peter was going to win the challenge but then with every bite, Peter slowed down and shortly after, the time was up I immediately made it know that the time was up. When I looked at Peter, he still had most of the bread in his mouth which made his mouth look like that of a chipmunk😂😂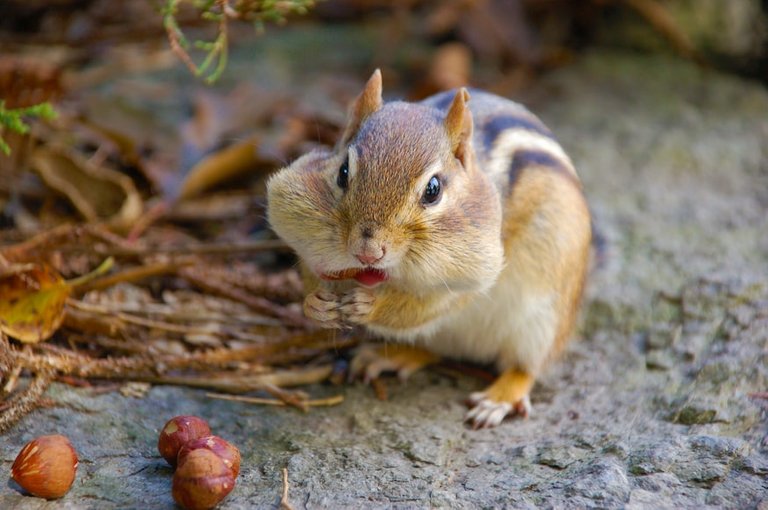 Photo From Unsplash
this cracked us up lol I was like "And i warned you Peter 🤣🤣". The spark toast guy on the other hand was already smiling because he had made a cool 300 Naira extra off something that used to be 200 Naira. He greeted us goodbye, and thanked Peter for participating 😂😂 we all laughed at Peter who was also laughing at himself having fallen for the spark toast guy's trick. Now Peter who didn't want to spend 200 Naira to get himself one spark toast which he could eat comfortably, ended up paying 500 Naira for the same amount of spark toast and worst part was that he rushed it all into his mouth 😅😅...from the look on his face yesterday, I could tell he learnt his mistake lol. Funny enough, very early this morning, that same spark toast guy came to our room😂😂 and told us he would like us to start the challenge again but this time with an added time of 5 seconds...we simultaneously looked at Peter who started smiling the moment he saw the guy...I jokingly said " I'm sure Peter will like to participate again " Peter immediately said he wasn't interested lol.
At that point, I noticed that sometimes experience by itself teaches us to be smarter😅.

Thanks For Reading 😀
---
---