Rising Star is a good game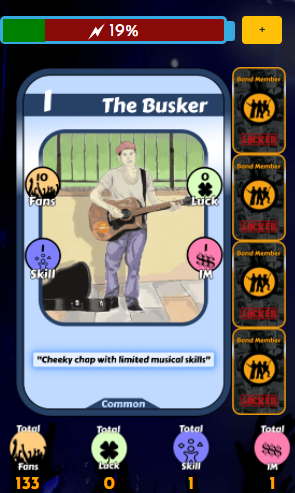 @risingstargame is a simple start. You click a button and do a mission for Starbits. You slowly build up temporary fans to do larger missions which reward more. Simple right? I still haven't reached the level where you can train your character, but I'm just four levels from 15. It isn't far away. Soon, I'll see how training affects the game and how far it can take me but making a few Starbits can turn into a way to supply my Hive account with income to increase account power. I also appreciate that the game can be free to play as they allow the purchase of packs with Starbits. That may take a while to do, but I may not approach it from that. I have leftover crypto I can throw around, so I might purchase a few packs to see what it does for my account. Overall, I like progression games. I see myself sticking to this one for a while.
Oh yeah, there's music too!
---
---