Chaos is Legion - The troublesoume journey of General Sloan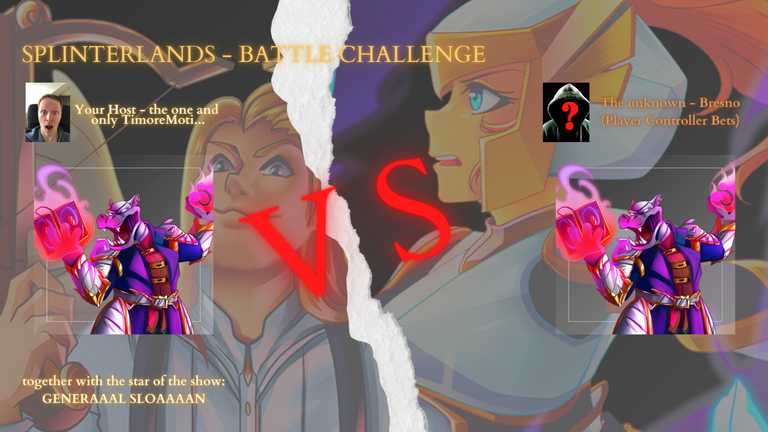 Intro
This is my entry #1 for this week's Battle Challenge but with a different card as a focus as I enjoy the new impulse Chaos Legion has given to the Life Splinter with a Strong Ranged Focus and some really interesting ranged cards with beautiful artwork.
You can picture these guys as part of an enthralling story based on the lore: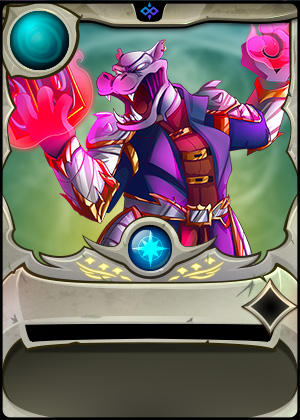 ... It quickly became apparent that every time she used her healing abilities, her power grew stronger, artfully twisted by the taint of chaos, and subtly transformed to be more aggressive. It wasn't until she was confronted by patrolling soldiers from Ulundin that she understood the real changes that had occurred. Chaos-fuelled magic enveloped her, twisting tendrils of purple energy into the nearby Portal Spinners that had accompanied her and enhancing their attack. The result was so devastating that not a single soldier was left standing. As they writhed and cried out in pain on the ground, Reega smiled; she didn't feel like helping any of them.
A +1 Ranged Summoner at 4 mana costs you might say is not worth it, but hell yeah it is.
---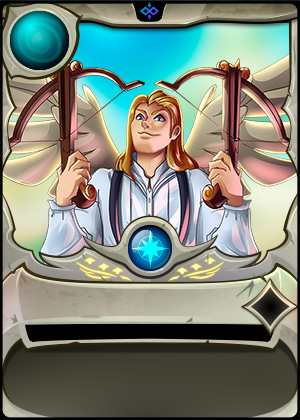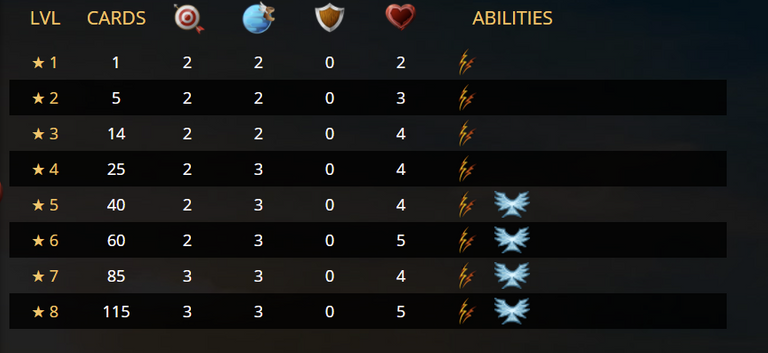 The Angel from above came to the rescue with 2x attacks per round at a whopping 4 damage at level 4 in combination with the General. Just needs a bit of support to account for his lack of Speed by other supporting cards
---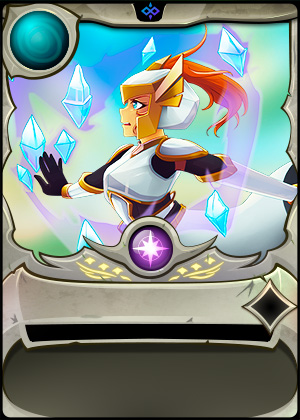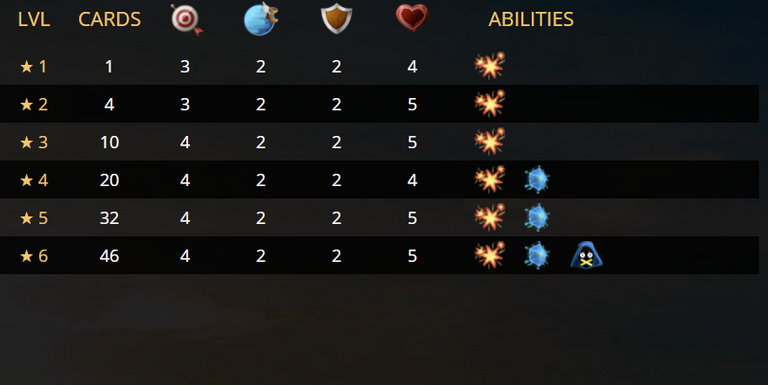 Prismologists are experts at illusory and light-based magic-using prisms. Armed with their custom-built prism, they bring them to the battlefield to manipulate magic around themselves. Light dances around them in a rainbow of colors as they lay waste to a bloody battlefield.
Blast damage and 5 ranged damage at level 3 in combination with the General. Enough said 😅

Battle of the Day
I have selected another special battle with today to keep the action interesting. We are fighting a combined ruleset battle at 42 Mana Cap of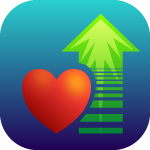 Equalizer
(Everyone has the same health as the card with the highest health played)
Playing a lot of low health and high attack monster is kind of the standard expectation for this ruleset
---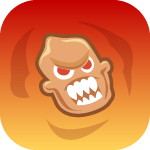 Spreading Fury
(All monsters have the enrage ability)
Having high health monsters is a must for this ruleset as every point of damage increases their Damage and Speed
---
You can watch the battle here if you are anxious to see how it turned out and you want to skip my Write-Up. Although it is highly encouraged to read, so you can learn something from this.

Line-Up before Round 1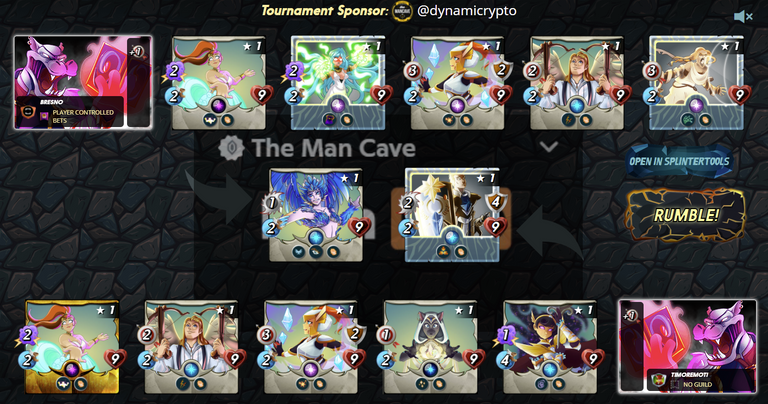 Strategy - Hometeam
I chose Shieldbearer as my tank to start the battle even though I knew that this would give me every card at least 9 health because of the armor he brings and his Taunt ability. I also had enough mana for the other cards I wanted to play so could afford him. My effect plays are a Venari Crystallsmith to keep Shieldbearer alive longer and Time Mage to make sure that my cards always attack first. Pelacor Arbalest and Prismologist are my main damage dealers with Double Attack and Blast while Djinn Renova has +1 Health to all cards. My card positioning focus is on keeping Pelacor Arbalest alive as long as possible as he deals the most damage to a single card. He is protected from Sneak by the Djinn and has 4 cards in front of him.
Strategy - Enemy
He played a Celestial Harpy in the front which makes no sense to me except if he did not have enough mana left to choose a tank with armor. I think this card was a mistake of not wanting to choose a tank that gives out higher health in the Equalizer ruleset. He chose Lunkari Mistress and Evangelist instead of Time Mage and Venari Cristalsmith to get to higher damage.
Raw Stat Comparison
| Category | TimoreMoti | Bresno |
| --- | --- | --- |
| Mana | 37 | 35 |
| Health | 60 | 60 |
| Armor | 6 | 2 |
| Damage | 17 | 19 |
| Speed | 14 | 6 |
| Effects | +1 Ranged Attack -1 Enemy Speed +1 Health | +1 Ranged Attack +1 Health |
You can see that both of us did not use the whole afforded mana budget but choose to focus on synergetic cards and that his focus was on total damage Vs my focus on a Speed advantage.
---
Status after Round 1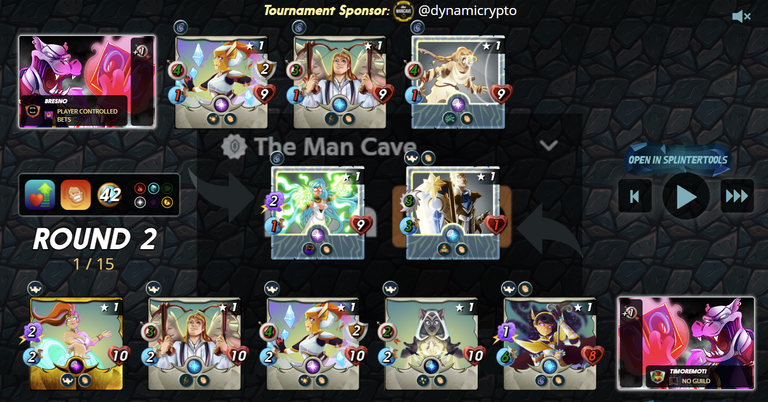 He has already lost his tank and his Djinn while my Shieldbearer is still standing with 1 Health thanks to his armor, the heals from Venari Crystallsmith, and my first attacks because of the higher Speed.
Raw Stat Comparison
| Category | TimoreMoti | Bresno |
| --- | --- | --- |
| Health | 49 | 36 |
| Armor | 2 | 2 |
| Damage | 18 | 13 |
| Speed | 4 | 17 |
| Effects | +1 Ranged Attack -1 Enemy Speed +1 Health | +1 Ranged Attack |
---
Status after Round 3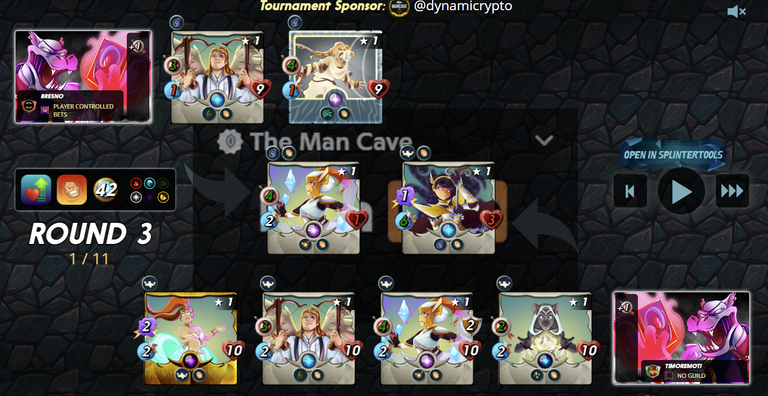 My Shieldbearer finally croaked but Time Mage is still standing with 3 Health while his Lunkari Misstress left he filed of battle and Prismologist is nearly down and also cant attack from the front. Seeing this you can already guess to result of this battle.
Raw Stat Comparison
| Category | TimoreMoti | Bresno |
| --- | --- | --- |
| Health | 43 | 19 |
| Armor | 2 | 0 |
| Damage | 15 | 10 |
| Speed | 4 | 14 |
| Effects | +1 Ranged Attack -1 Enemy Speed +1 Health | +1 Ranged Attack |
---
Results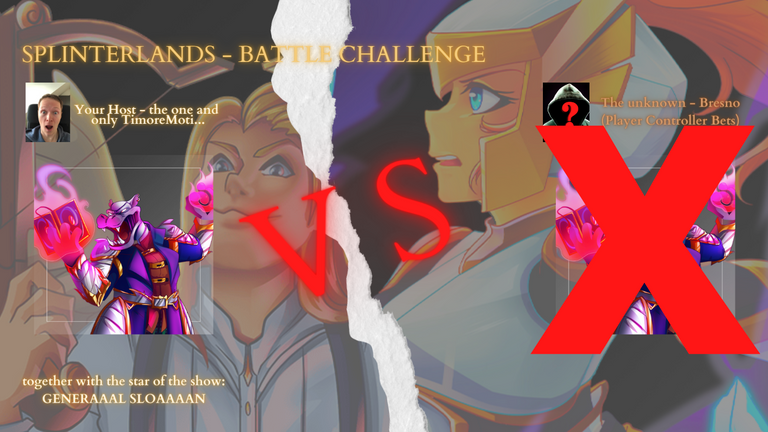 Take-Aways
Life Splinter rocks with Chaos Legion cards 🕶

Card positioning is critical as you need to find the balance between keeping your main damage dealers alive and maintaining your effects

Playing a high health monster of your own in the Equalizer ruleset carries some risks but can be the key to victory if you have a high mana battle. E.g. selecting Shieldbearer instead of a lower health monster to deny the advantage to the enemy.

Speed kills. In this case, my high-speed card strategy paid off because I was able to take out some of his damage dealers before they could come into play, therefore, swapping the damage-dealing leadership.

For the next time I´m looking forward to raising the levels of my Life Splinter Cards a bit and maybe swapping Venari Crystallsmith with Adelade Brightwing to see how this one goes.

Thanks for reading. If you do not yet play this fascinating game, feel free to use my affiliate link and send me a message afterward. I will send you my reward for your sign-up in DEC (~5% of 10$) to get you started with some rental cards after you have purchased the Summoners Book.
---
---