My Top 3 Chaos Legion Gold Foil draws - Let´s celebrate an enjoyable gambling experience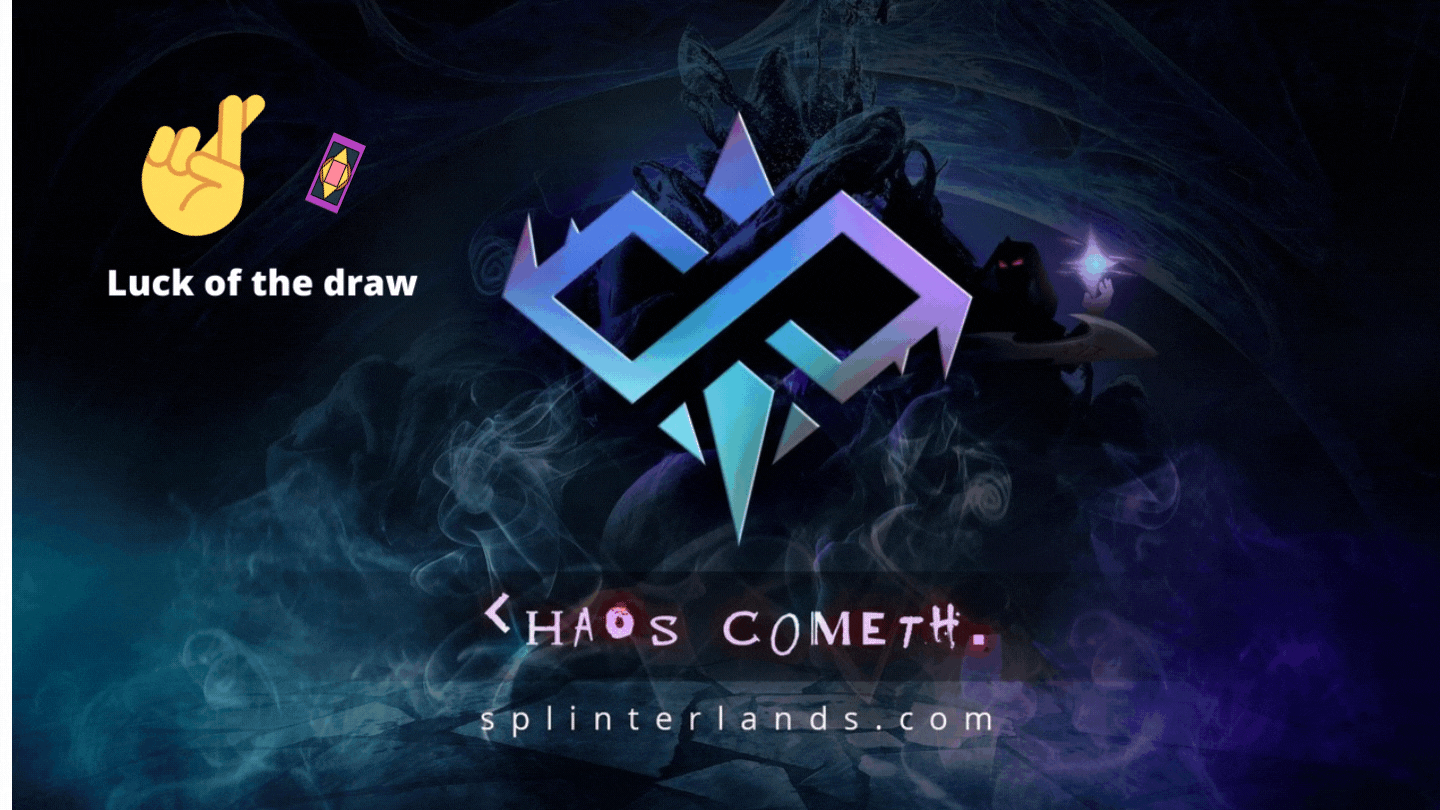 Hi everyone,
one of the best things about Chaos Legion is the ability to finally open packs without too many regrets as the price is not too high to join in a bit of gambling.
Who doesn´t want to try his luck and hope for this little rumbling card signifying a legendary and then hoping against hope that this Legendary will turn Gold and transform 4$ of investment into hundreds of dollars worth of cards?
I just love to open my packs one by one and watch them slowly turn around. I decided to buy 250+25(Bonus packs) while only opening 125 packs till now. In these 125 packs or 500$ worth of investment I already received 3 Chaos Legion gold cars that I want to show you in the following paragraphs.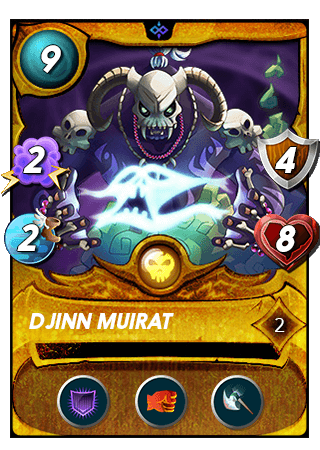 Djinn Muirat
My favorite card of the whole set. With 2 magical damage, 2 speed, 4 armor, and 8 health at level 2 he might not seem like much, but his ability VOID ARMOR is awesome against magic heavy lines-ups and his Giant Killer ability will result in 2x damage or 4 Magical Damage against cards with mana cost higher than 10.
He synergizes incredibly well with the new Chaos Summoner Thaddius where the Summoner gives the Enemy -1 Magic Attack and -1 Health and Djinn Muirat just tanks the rest while he is combined with a Scavo Hireling.
He is very well suited for the following rulesets: Armored, Fog of War, No Melee, Snipe, Broken Arrows, Reverse Speed. You might want to select a different card in Unprotected, Equalizer, and Poison.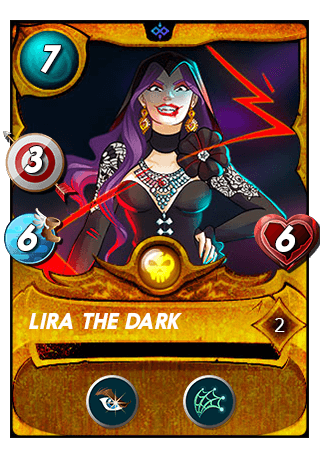 Lira the Dark
My second favorite card of the whole set. With 3 range damage, a shocking 6 speed, and 6 health at level 2, she might not seem like much, but her ability Opportunity is awesome against any enemy line-up without Taunt and her Snare ability is an awesome help against flying enemies.
He synergizes well with the new Chaos Summoner Thaddius where the Summoner gives the Enemy -1 Magic Attack and -1 Health because her high speed makes magical attacks her main vulnerability.
She does very well in most rulesets, especially in Closed Range but is very weak in Reverse Speed (kind of self-explanatory) or poison as her health is too low.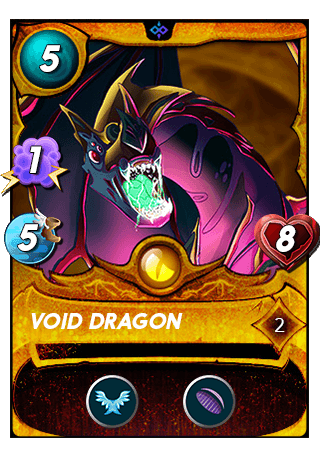 Void Dragon
My least favorite card of my Gold Foil legendaries. With 1 magical damage, a very high 5 speed, and 8 health at level 2, he seems more to me than he is. The flying ability combined with the high speed protects reasonably well against melee and ranged attacks while Void reduces magical damage.
He synergizes ok with Quix (Byzantine Kitty would be better) if your enemy is going with a Melee or Ranged Team and equally as well with Archmage or Delwin who increases his magical damage output.
He does very well in Earthquake rulesets and can be used in most other rulesets as an Off-Tank in the second position. I do not recommend using him in Weak Magic, Reverse Speed, or Aim True rulesets.

Thanks for reading. If you do not yet play this fascinating game, feel free to use my affiliate link and send me a message afterward. I will send you my reward for your sign-up in DEC (~5% of 10$) to get you started with some rental cards after you have purchased the Summoners Book.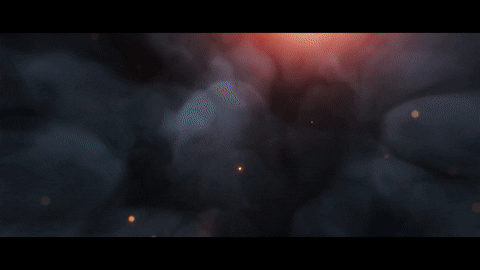 ---
---