The Scavo Hireling will REPAIR you over and over and over and over again! Check out the video!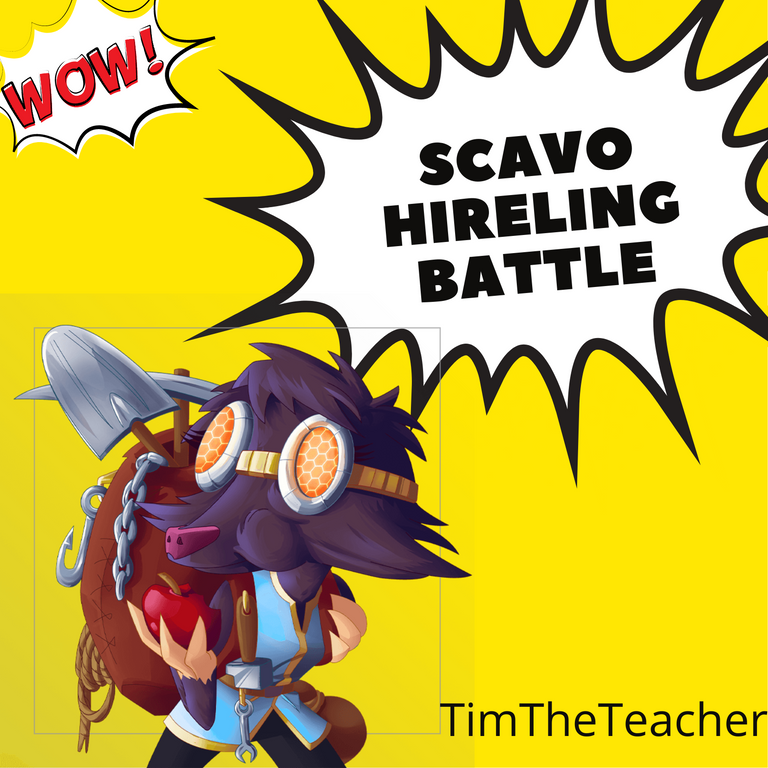 I play in the Bronze League, and I can tell you, the most important cards to own is the Scavo Hireling. I am so often surprised that it's a card you don't often come up against. Probably because it is not a flashy tank, or an amazing magic guy in the backline. However, there is more to this card than initially meets the eye.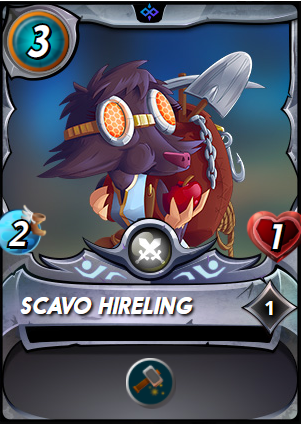 Here's why it is awesome:
2 Speed - this means that this card's skill will kick in early enough in the rounds to help your tank out!
1 Health - that's OK, he's not in the firing line, he'll have a bit of life in him - and he'll protect the tank, therefore, protect himself.

But did you see it's REPAIR skill?
This skill means that it will always seek to repair the ARMOUR of your the card in the tank position. In a low mana battle, this is an epic skill to have, because it can make your tank literally unbeatable! He gets hit, you repair, he gets hit, you repair - and so on.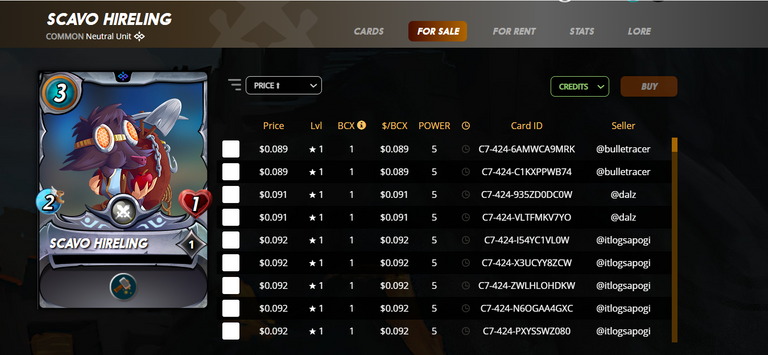 So - the card is amazing. Perhaps it is for this reason the card demands a price of $0.089 USD per card. It is part of the 'Starter Set' however, so that might keep the price low - it's three times what you might pay for another common card. When it is removed from the 'Starter Set' I would expect his cost to sky rocket.
That said, SCAVO HIRELING needs to be paired with the right teammates. I'd suggest: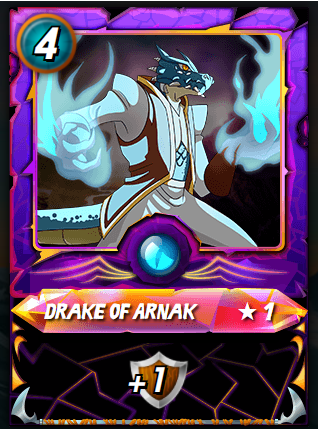 DRAKE OF ARNAK is a super pair, because she will bump up your SCAVO HIRELING's ARMOUR TO +1. This will make you far more dangerous, and perhaps let you survive an extra hit!
I'd also recommend you put the Djinn Chwala out the front. The Djinn has high ARMOUR and will take an awful lot to kill with the SCAVO HIRELING continually fixing it!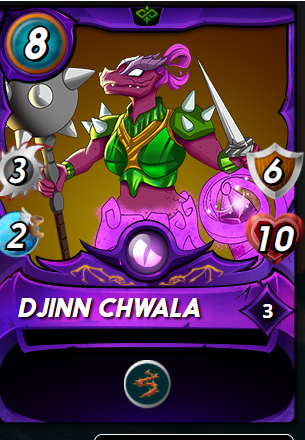 Still not convinced? Have a look at how the SCAVO HIRELING goes in this battle below. The battle goes for 54 seconds because I put my SCAVO in the second position, with a long line of cards behind him to protect me from SNEAK.
This was truly a battle to watch on replay to show just how necessary this card can be. Enjoy the fight:
Evaluation:
My opponent played a very, very strong team - and I tried to defeat his entire card set with my one Djinn Chwala, in the end, it came down to a hit difference. This shows how awesome this card is - but, it would work far better in a lower mana situation!
Here is my referral link, sign up please:
https://splinterlands.com?ref=timtheteacher
Here is the Splinterlands Social Media Challenge:
https://peakd.com/splinterlands/@splinterlands/splinterlands-weekly-curation-challange-february-21-2022
#splinterlands #spt #oneup #oneup #1up #opg #proofofbrain #hivegaming #vyb
---
---