Starting to Earn GLX
Hello friends.
Today, I will share what I have done about the new Genesis League Game to be played on Hive Blockchain.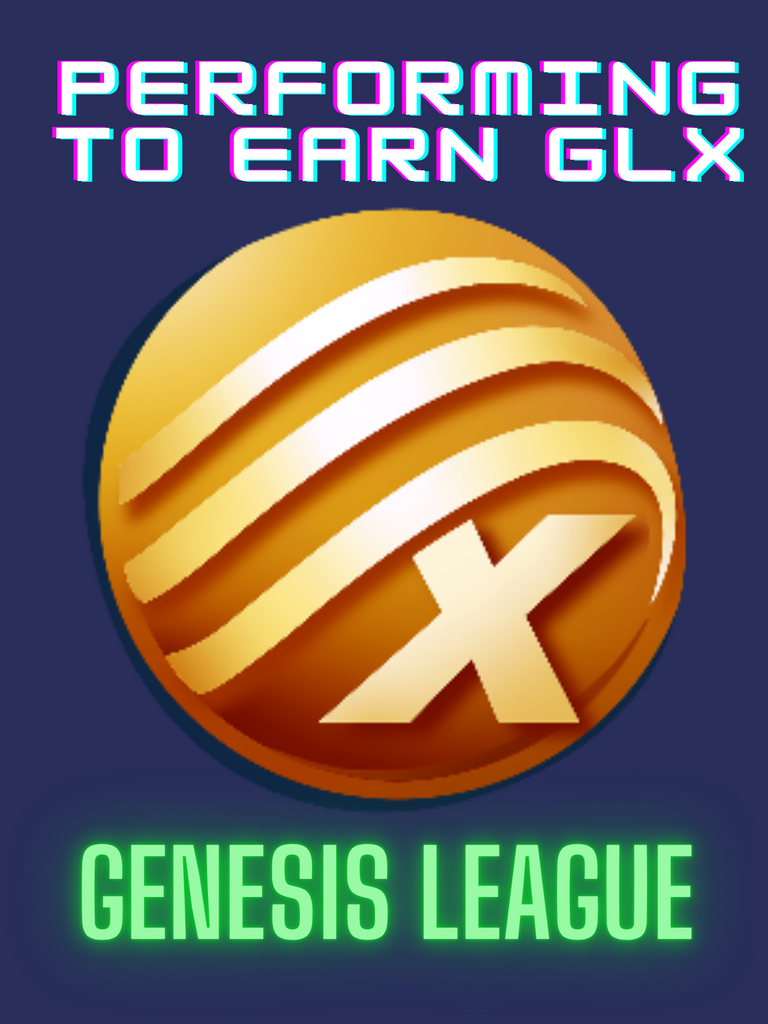 Genesis League Game is a type of Soccer NFT game where Player NFT Packs can be purchased.
I still can't buy Genesis League Packs because I'm still low on Capital.
I've been staking the SPS I got from the Splinterlands.
From there I found out that I was getting SPS Token as well as GLX Token.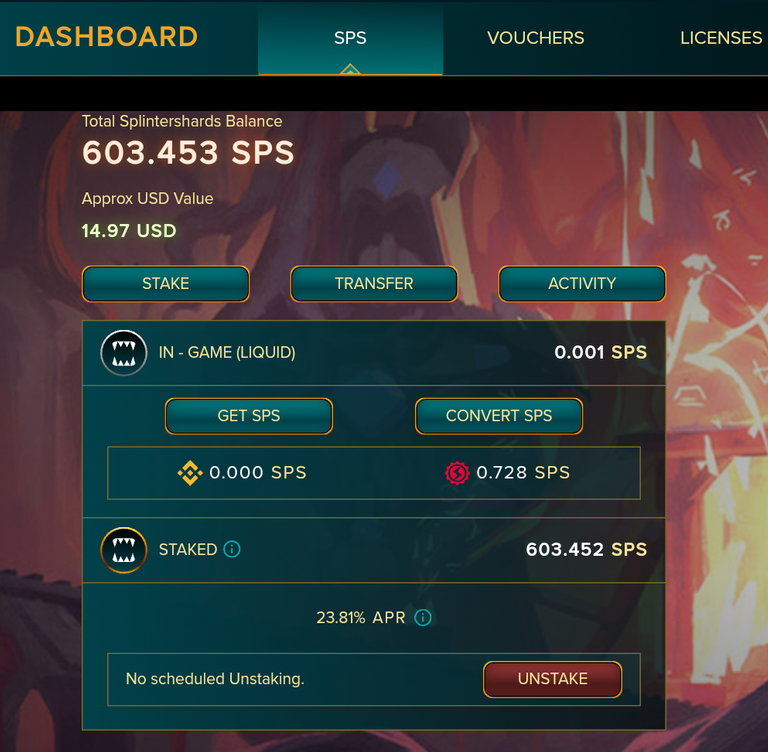 GLX Token is Genesis League's In Game Token, GLX Reward is received even if GLX Token Staking is done.
So I bought a GLX 150 this morning at a price of 0.103 HIVE.
Then, I transferred GLX 150 to the Genesis League Site and staked.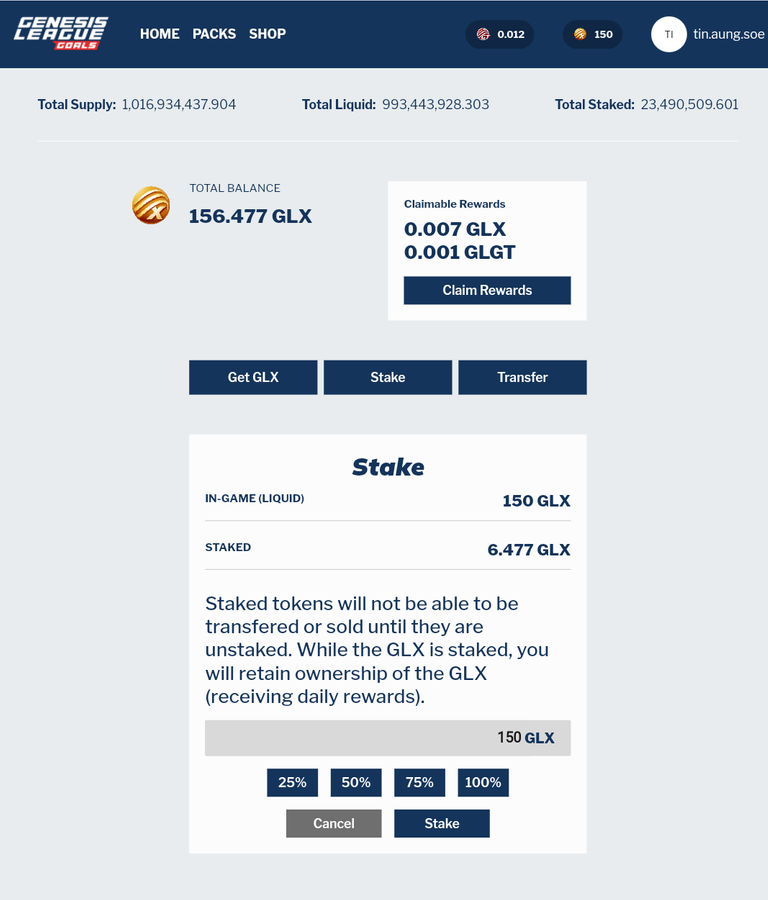 By doing GLX Token Staking, you will get GLX and GLGT Tokens.
This is my Genesis League Game starter.
In the future, I will need to purchase Genesis League NFT Packs to play Soccer.
What do you know and what are you doing about the Genesis League Soccer NFT game?
Tin Aung Soe
[Burmese]
မင်္ဂလာပါ မိတ်ဆွေတို့ရေ။
ဒီနေ့တော့ Hive Blockchain မှာ အသစ် ‌ကစားရမည့် Genesis League Game နှင့် ပတ်သက်လို့ လုပ်ဆောင်ခဲ့တာလေး မျှဝေပါဦးမည်။
Genesis League Game သည် Soccer NFT game အမျိုးအစား ဖြစ်ပြီး Player NFT Packs ဝယ်ယူထားနိုင်ပြီ ဖြစ်သည်။
ကျွန်တော်ကတော့ Capital နည်းနေသေးသောကြောင့် Genesis League Packs မဝယ်နိုင်သေးပါဘူး။
ကျွန်တော်သည် Splinterlands မှ ရရှိထားသော SPS များကို Staking လုပ်ထားပါသည်။
ထိုမှ ကျွန်တော်သည် SPS Token ရရှိသည့်အပြင် GLX Token လည်း ရရှိနေသည်ကို သိရှိခဲ့ရပါသည်။
GLX Token သည် Genesis League ၏ In Game Token ဖြစ်ပြီး GLX Token Staking လုပ်ထားပါကလည်း GLX Reward ရရှိပါသည်။
သို့ဖြစ်၍ ကျွန်တော်သည် ယနေ့မနက်၌ GLX 150 ကို 0.103 HIVE ဈေးနှုန်းဖြင့် ဝယ်ယူခဲ့ပါသည်။
ထိုနောက် Genesis League Site ထဲသို့ လွှဲပို့ကာ Stake ခဲ့သည်။
GLX Token Staking လုပ်ခြင်းဖြင့် GLX and GLGT Tokens ရရှိနေမည် ဖြစ်သည်။
ဤသည်မှာ ကျွန်တော်၏ Genesis League Game အစပျိုးခြင်း ဖြစ်ပါသည်။
နောင်အခါတွင် Soccer ကစားနိုင်ရန် Genesis League NFT Packs ဝယ်ယူရဦးမည် ဖြစ်သည်။
သင်ရော Genesis League Soccer NFT game နှင့် ပတ်သက်၍ ဘာတွေ သိရှိကာ ဘာတွေ လုပ်ဆောင်နေပါသလဲ။
တင်အောင်စိုး
---
---