Why I Delegate SPT POWER
Hello friends.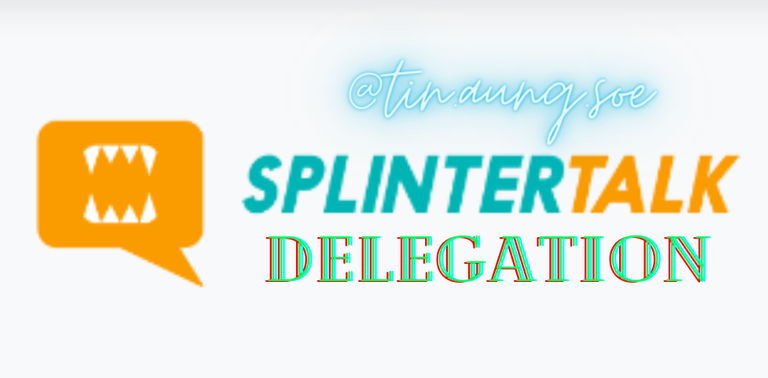 I played Splinterlands Game and shared Gaming Activities Posts to earn Author and Curation Reward SplinterTalk Tokens.
However, since I can't manually curate Splinterlands Posts shared by others, I've leased SPT Power.
Now I can delegate SPT POWER 24500 to @monster-curator .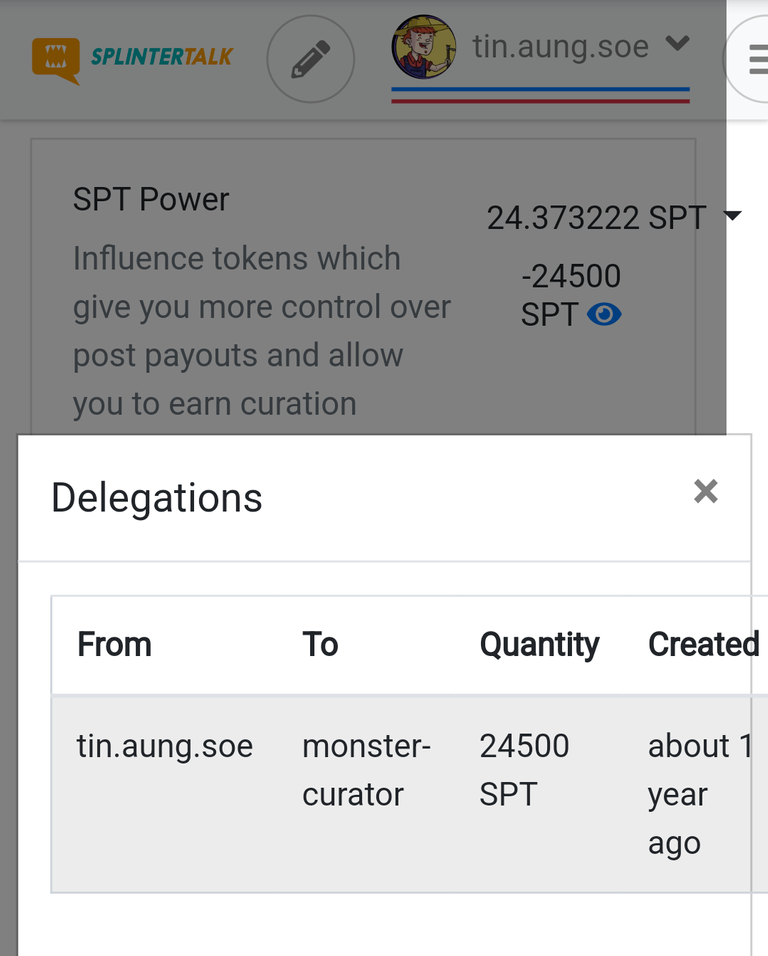 I'm averaging 18 SPT daily as Delegation Rewards from @monster-curator .
So I will get SPT Power 25 K in next month.
How are you doing with SPT?
Tin Aung Soe
[Burmese]
မင်္ဂလာပါ မိတ်ဆွေတို့ရေ။
ကျွန်တော်သည် Splinterlands Game ကစားပြီး Gaming Activities Posts မျှဝေရာ၌ Author and Curation Reward SplinterTalk Tokens ရရှိစေရန် လုပ်ဆောင်ခဲ့ပါသည်။
သို့သော် အခြားသူများ မျှဝေသော Splinterlands Posts ကို ကျွန်တော် ကိုယ်တိုင် Curate မလုပ်နိုင်သောကြောင့် SPT Power အငှားချထားခဲ့ပါသည်။
ယခုအခါ ကျွန်တော်သည် @monster-curator ထံသို့ SPT POWER 24500 Delegation လုပ်ထားနိုင်ပြီ ဖြစ်ပါသည်။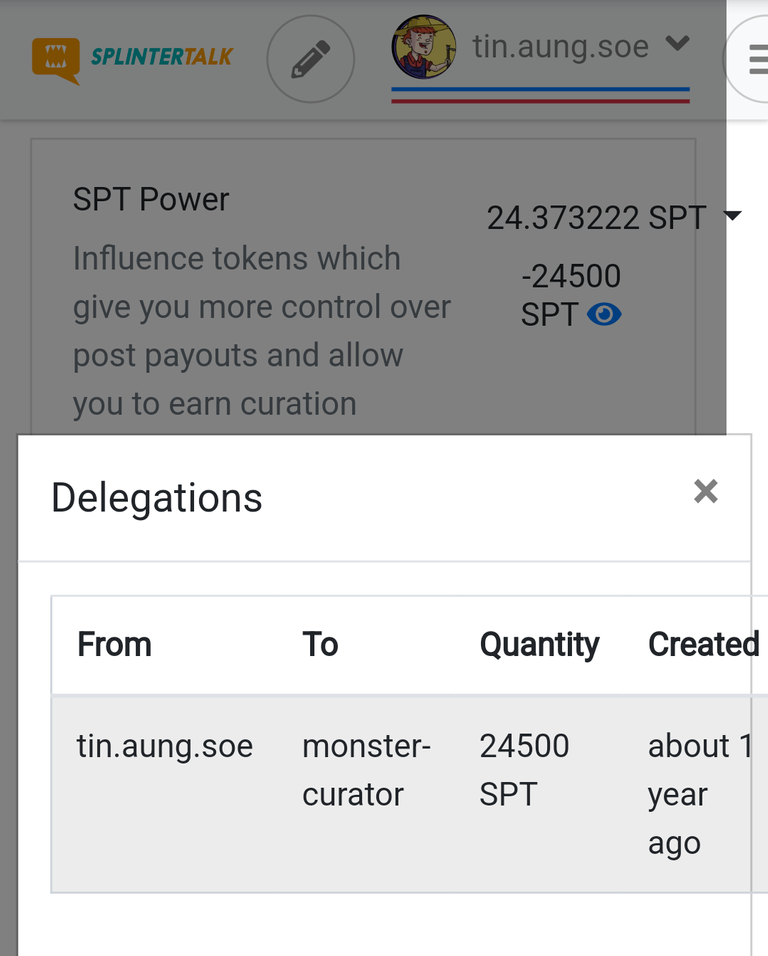 ကျွန်တော်သည် @monster-curator ထံမှ Delegation Rewards အဖြစ် ပျမ်းမျှ 18 SPT နေ့စဉ် ရရှိနေပါသည်။
သို့ဖြစ်၍ ကျွန်တော်သည် နောက်တစ်လနီပါးကြာလျှင် SPT Power 25 K ရရှိတော့မည် ဖြစ်သည်။
သင်ရော SPT နှင့်ပတ်သက်၍ ဘယ်လို ဆောင်ရွက်နေပါသလဲ။
တင်အောင်စိုး
---
---