Renting Out Cards in Splinterlands Or Play?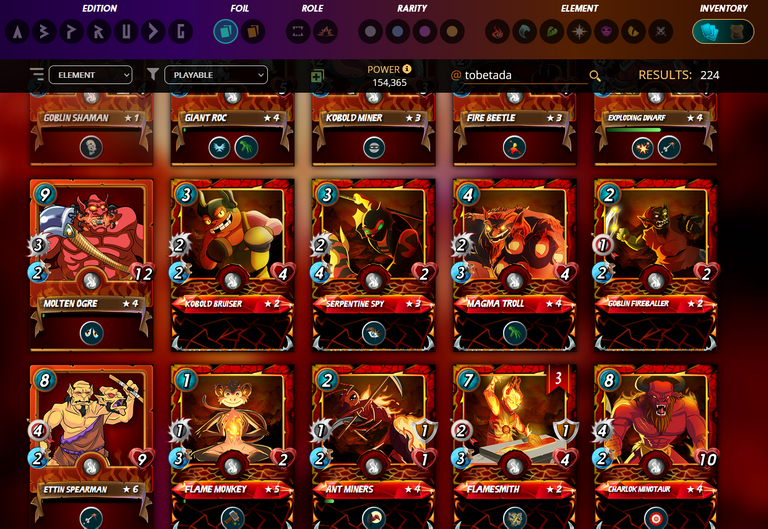 Renting out cards
is obviouly the lazy thing to do. You get passive income in DEC for renting your cards to other players. Of course that entails that you have those cards to begin with... Higher level cards and more unique ones will get you more DEC, but it might even make sense for lower lvl cards. You can explorer the market on peakmonsters.com to see what value you can get on the market.
Playing with your cards
is the more fun option. Although it will definitely be frustrating as well. Splinterlands has gotten quite difficult and you might have noticed that it is more difficult on some days in relation to the season's progression: The first days are generally rather easier (in my experience), then days 8-12 can often be very challenging as people play through the ranks. Then comes an easier time period of a couple of days before it gets a bit harder towards the end again. Have you made similar experiences? In any case, I still like doing the daily quests, but sometimes I don't have time to do them. Or I get frustrated by losing 10 games in a row...
You could do both
My latest strategy is to do both: rent out my cards, but retain the collection power to play in the highest league. This obviously makes more sense when your CP is at the lower end of the CP requirement for the next league. If you only need like 10% more, perhaps it would make sense to buy some cards to get into the higher league. But if you decide to try it, it might be more profitable as you get a small but steady income of DEC and you also get the reward chests.
In the past it was possible to play to the highest league and then rent out all of your cards. But since the season rewards now depend on your CP as well, that is not an option anymore.
What is your strategy?

⛅🌦🌧🌦🌧🌨☁🌩🌦⛅🌧☁🌤🌥🌪🌧🌨🌩⛅🌦☁🌤🌥🌤⛅🌤⛅🌦⛅

⛅🌦🌧🌦🌧🌨☁🌩🌦⛅🌧☁🌤🌥🌪🌧🌨🌩⛅🌦☁🌤🌥🌤⛅🌤⛅🌦⛅

---
---