Splinterlands Trampede!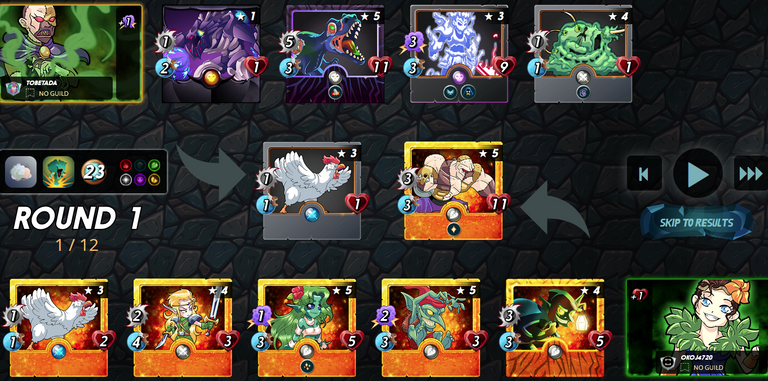 Did any of your monsters ever kill 6 other monsters straight in a row?
Well neither did I until today. I never really experiemnted with the trampede ability. But today I tried out my undead rexx against the Earth splinter!
And it was just crazy. I poistioned two 0 mana monsters in the front in the hope that they would take some damage before my Rexx would come in and start the damage. It worked really well, but this was pretty close: The Earth summoners had two healing monsters whcih was hard to break through. However the phantom soldier had a magic attack of +4 so it took only 2 attempts at breaking through the flesh golem.
And how crazy was that?! With the rule of the game being "stampede" the trample ability could trigger multiple times. This means that it always triggered after that as none of the other monsters had a health of >5.
Check out the battle here :)
https://splinterlands.com?p=battle&id=sl_4fbc1dda0aaf3a35316e70cfc168219f&ref=tobetada
On a side note, are you getting some more Chaos Legion packs?
There are still 26 days left to get a head start. But it's likely that they will run out earlier with 37% already being gone!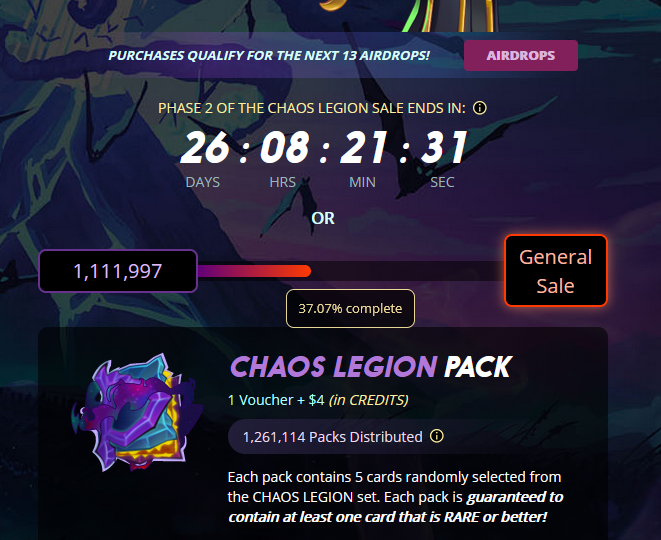 ⛅🌦🌧🌦🌧🌨☁🌩🌦⛅🌧☁🌤🌥🌪🌧🌨🌩⛅🌦☁🌤🌥🌤⛅🌤⛅🌦⛅

⛅🌦🌧🌦🌧🌨☁🌩🌦⛅🌧☁🌤🌥🌪🌧🌨🌩⛅🌦☁🌤🌥🌤⛅🌤⛅🌦⛅

---
---