An Introduction to the WOO Community
You've probably seen me over in the WOO Discord over the past couple of weeks, developing new features and answering questions, and by no means am I a great writer, but thought it would be good to introduce to the WOO community and provide you with a bit about my background and what to expect over the coming weeks & months.
My name is Tobias and I'm a software developer from the United Kingdom, my background is in software development building SaaS products with years of experience in product management, leading a team in the artificial intelligence space, and creating natural language engagement solutions for large enterprise businesses. I've been developing in the crypto space for a number of years and some of you may remember me, from either Steem or a few of the applications I've built on Hive (you can take a look through my blog if you want to get an idea of what), over the past couple of years I have spent some time developing on other chains (Binance Smart Chain & Solana), but happy to be back on Hive and instead of developing my own projects, working was part of the team at WOO as their lead developer.
For anyone who doesn't know, Wrestling Organization Online is a play-to-earn business management game where players can build their wrestling Organization by acquiring wrestlers, upgrading facilities, and competing to earn more of the game's own token $WOO. You can find out more about WOO by joining our Discord here: https://discord.gg/Y3j8WeyECe. I've been part of the team for nearly 2 months now and have been able to work on all the latest features you've been able to see from the WOO team, these have included:
General Updates to the marketplace UI to make it more consistent with the branding and artwork from the initial marketplace: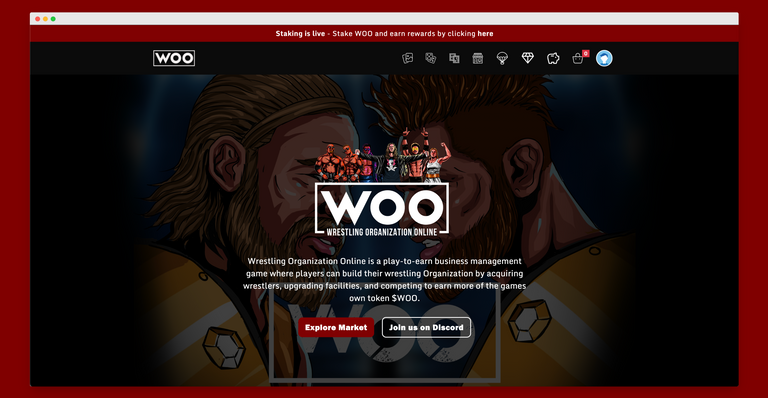 NFT Mining that allows you to delegate your NFTs and be entered into hourly draws to win WOO.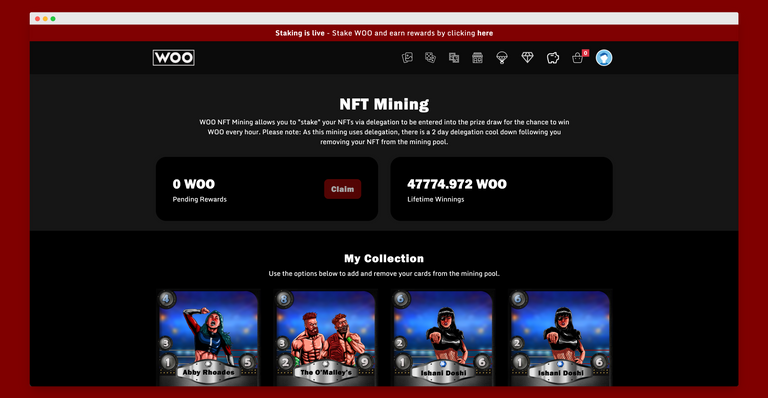 WOO Staking to allow you to stake your WOO and receive rewards every 15 seconds.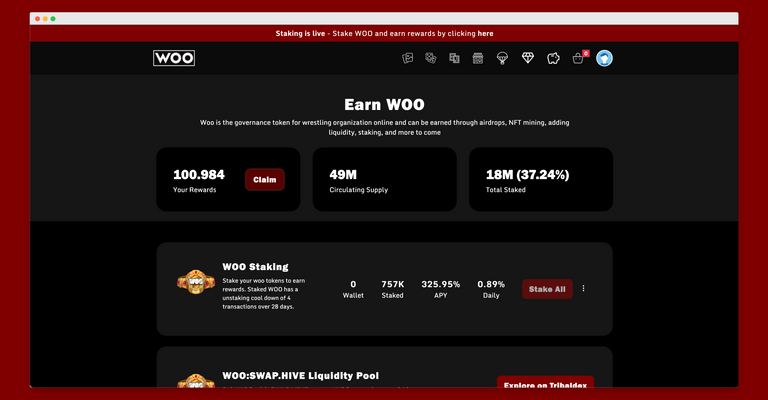 Finally, the WOO airdrop which allows you to earn WOO for holding packs, rewarding you every day based on the total supply of packs available and the amount remaining unopened.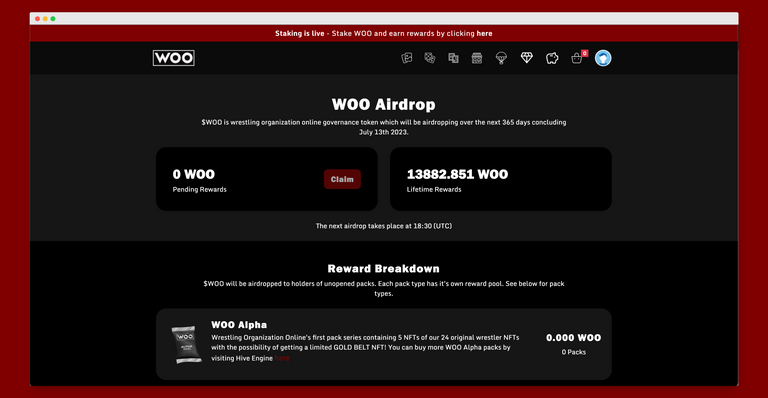 On my blog, you'll be able to keep up to date with the latest development, stats surrounding usage, what I'm working on, and what to expect, we'll be posting more information on what to expect in the next couple of months with improved UX and more ways to earn and spending WOO, but we'll save that for another post.
Most importantly, it's great to be part of the community and awesome to meet you all, I'm looking forward to moving the project forward with you all and what we've got planned for the near future.
If you're looking to get started with WOO or learn more, you can use the links below 👍
Website: https://wrestlingorganizationonline.com/
Marketplace: https://woo-prod-client.herokuapp.com/market)
Twitter: https://twitter.com/WrestOrgOnline
Discord: https://discord.gg/Y3j8WeyECe
---
---