Defender of Truth - Cheap Snipe Shield - Weekly Challenge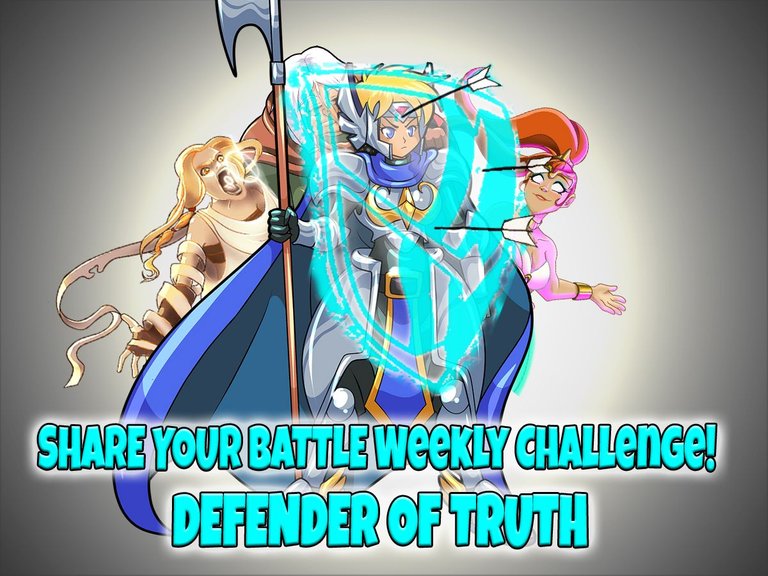 This week's Battle Challenge is dedicated to the Defender of Truth, an Epic Life Splinter card with a 4 mana cost. In my Battle Challenge, I used a level 1 card because I don't have access to a higher Summoner. Starting at level 3, the card gets the "Protect" ability, which improves it quite a bit. Here you can see the stats of the Defender of Truth:



Defender of Truth often serves the purpose of weakening Snipe Abilities in my eyes. Due to its extra armor, it's a good choice for second place at a cost of only 4 Mana. In combination with the life and armor buffs of the Lifesplinter, this quality is improved even more. In my eyes, it is especially suitable for the rule sets "Keep your Distance" and "Little League".
And here is my entry for this week:



Here you can analyse the battle yourself :)
The fight you see takes place with the Rule Set "Keep your Distance". You can see very well how Defender of Truth intercepts almost all Snipe hits. There is no life deduction at all in the first round because the attacks hit the armor. It wasn't until the third round that the Snipe attacks were able to kill Defender of Truth, which is great for a 4 mana card.
Peaceful Giant is always a great tank in this ruleset. It only costs 5 mana and still provides 8 life. A very cost-efficient meat shield indeed.
Djinn Renova increases the life of all team members, which is always a nice buff. It also contributes to the dmg of the team and serves as a second shield against snipe dmg.
Divine Healer is almost a must-have for the Life Splinter. However, a better alternative would have been Venari Crystalsmith. However, using Divine Healer has already been burned into my muscle memory 😅 Both cards serve to heal the tank, respectively, and thus allow for frontal protection in addition to backline protection from Mantoid and snipe protection from Defender of Truth.
Evangelist is a good and relatively cheap dmg boost with 3 Range dmg. In the said ruleset, the Snare ability is certainly negligible, but it doesn't hurt either.
Mantoid is a classic in the lower leagues and always good to protect the backline from sneak attacks. Wasn't necessarily important in this ruleset though, since most sneak attackers are Melee and therefore not usable. On the other hand, when building the opposing team, a Goblin Sorcerer would have been quite possible. Besides the +2 dmg, the Snipe ability is great and the best card I could have played with my deck.




My strategy worked very well in my opinion, even if the Defender of Truth wasn't absolutely necessary in this battle. I think Djinn Renova would have withstood the attacks long enough. However, if the opponent had used one more card with Snipe, the Defender of Truth would have been great and necessary to prevent the backline from getting dmg for two turns.
In some rule sets, I like the card just fine. However, I don't usually play the Life Splinter. In low leagues, Life is often inferior and unpopular. It usually has the most value in high mana battles. There again, you don't need a cheap card like the Defender of Truth.
So it is best suited in low mana battles, where the Life Splinter is the only selectable one, as well as in "Keep your Distance" and "Little League" battles if you expect your opponent to go for snipe.
---
---