SHARE YOUR BATTLE Weekly Challenge! HILL GIANT
This article is forged for SHARE YOUR BATTLE Weekly Challenge!

Hill Giant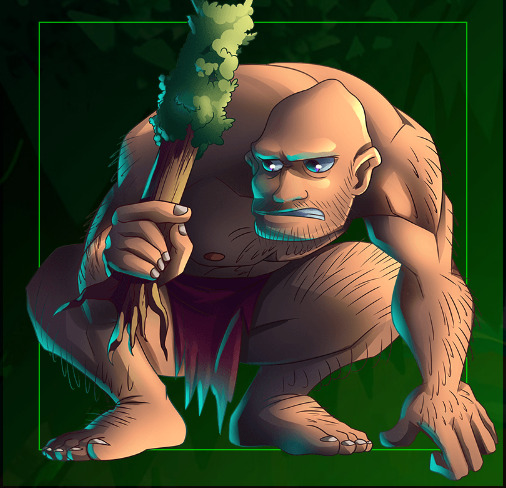 Hill Giants live in the Talus Bluffs on the outskirts of the volcano known as the Mountain of Ash. They are nomadic people that travel from hilltop to hilltop following herds of deer and cattle. Though they are intimidating, Hill Giants are typically more far more inquisitive of other cultures and seek to learn from them rather than attack. However, if they need to defend themselves, they attack by ripping boulders from the ground and are able to hurl them up to a mile. The people of Praetoria are glad to have them on their side against the Chaos Legion.


STATS AND OVERVIEW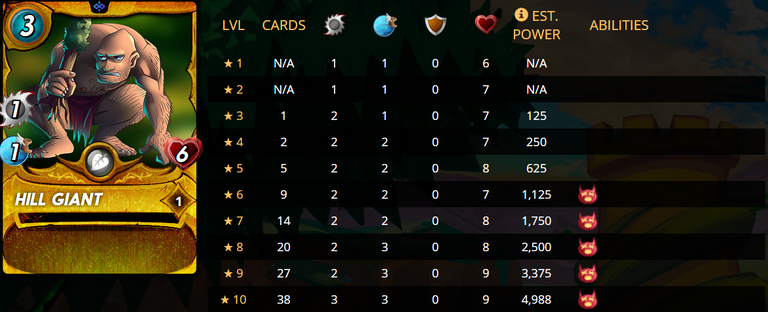 In low mana cost battles I usually use Hill Giant as a tank. I like it because of it's high healthpool. I think it is a very usefull in low mana cost battles, because most of the low level cards have 1 or 2 damage, so it takes multiple attacks to kill the Hill Giant. Also in Reverse Speed battles it can be good too, because of it's low speed.
It is a common chaos legion card therefore everyone has it because it is part of the basic cards. I personally do own a regular and a gold copy of it. As you can see in the table below at the moment it is a cheap card as a regural foil and as a gold foil. There are a lot of available copies at the moment.


BATTLE RULESET

I was in gold 3 at the time of the battle. As you can see I had an interesting ruleset. I played in Wild format.
Rules:
BATTLE LINE UP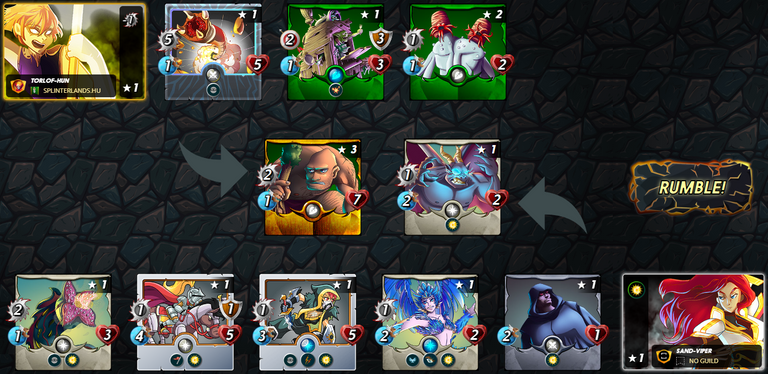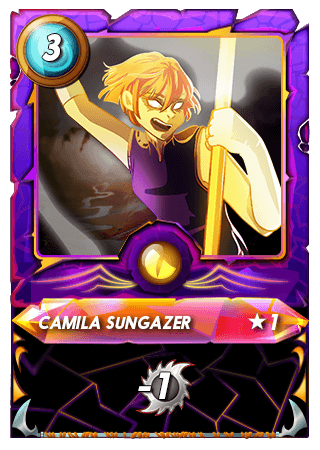 CAMILA SUNGAZER
I choose a Dragon summoner to be able to pick another splinter, which was Earth. When I saw the rules of the battle I knew that I'll go for Dragon and Earth to be able to use the Hill Giant effectively, because I had a lot of available Dragon summoners to choose from. My choice was Camila Sungazer because in low mana battles -1 melee damage is a lot. I do not own it, so I rented it out. It costs only 3 mana and it's a legendary so I can use level 3 commons and I used it to my advantage.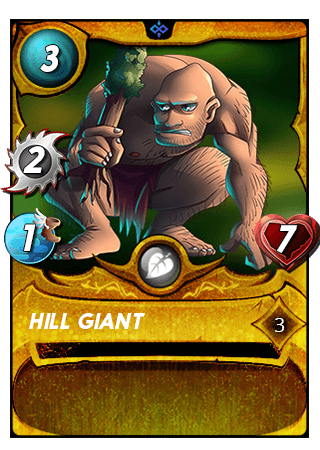 HILL GIANT
This week's challenge card. I think it is a really good tank for low mana cost, so I put it into the first row. Luckily I have a golden one so I could bring it into the battle as a level 3 card. Spoiler alert as you will see in the battle it fulfilled all my expectations.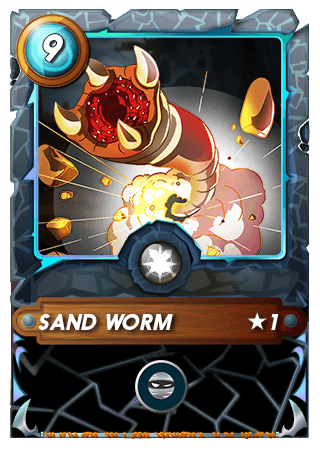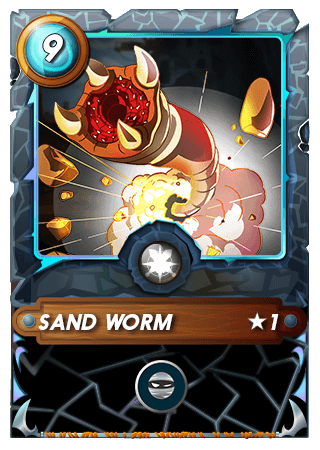 SAND WORM
Due to Reverse Speed rule I brought this bad boy, because it has only 1 speed so it will be among the fastest in the battle. It's 5 melee damage is decimating in every circumstance. It's Sneak ability is an addition, but these came with it's high mana cost. I put it in the second position in case my tank dies the ranged unit still can deal some damage.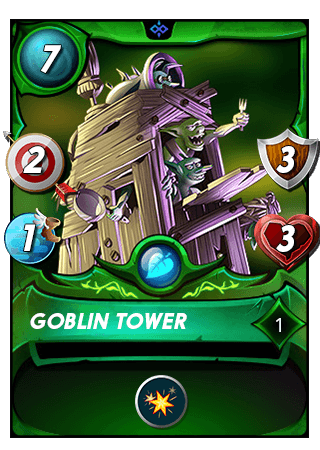 GOBLIN TOWER
I think this is a really situational card, I really rarely use it. Because it has only 1 speed not too much health but high mana cost. One would say: "Hey, but it has the Blast ability" and I'd say yes, you are right, but it can miss a lot and nowdays Earth splinter battles are all about magic damage and it can die without firing a single shot. But in this battle it was not the case. It's Blast damage helped me a lot in the battle.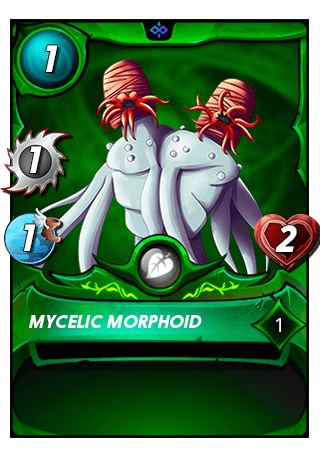 MYCELIC MORPHOID
At the end of the preparation stage I only had left 1 mana, so I had to choose 1 more card. I had 2 choices Mycelic Morphoid or Creeping Ooze. It was a nobrainer to choose this with these rules. It has 2 health so in theory it can hold off 2 attacks before it dies. I decided to put it on the last line as an off tank.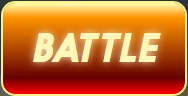 ROUND 1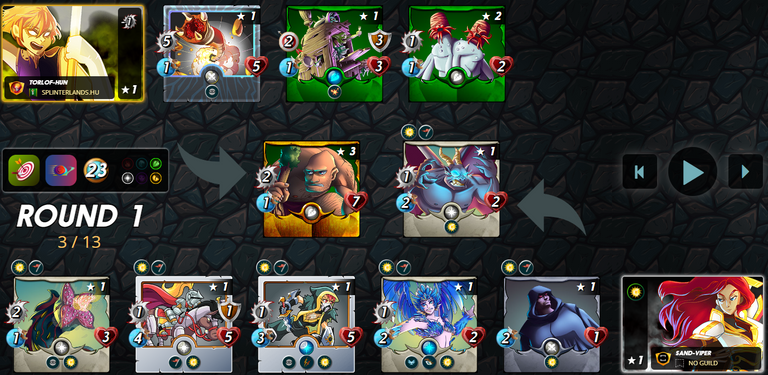 As I remember my enemy used other splinters than which were available in this battle, so I was "left alone" without any intel. I put my team together with the Reverse Speed rule in mind and the mid mana cap. As you can see my enemy has the number advantage in terms of monsters and I was lucky because he/she brought melee damage which I was countering.

ROUND 2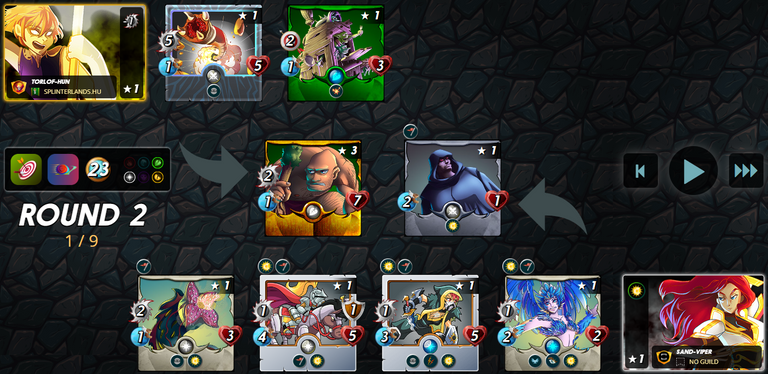 In the first round I lost my back tank and my opponent lost his/her tank and some Divine Shields. My tank still has full heath and my team has the speed advantage as well.
ROUND 3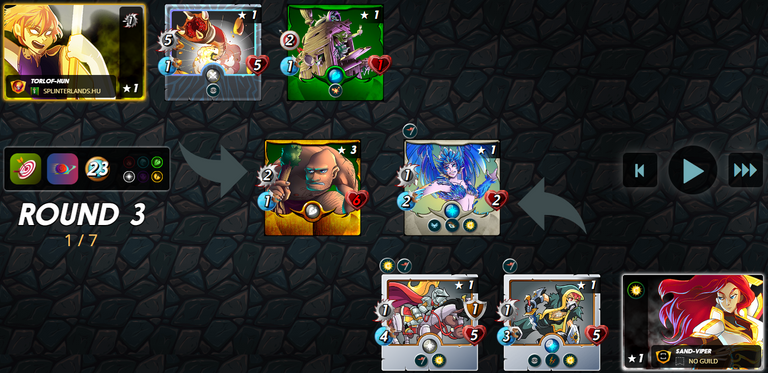 In the second round my opponent lost 2 more monsters and 2 more Divine Shields. My Goblin Tower barely but survived and my tank took 1 damage as well. So far everything looks good.

ROUND 4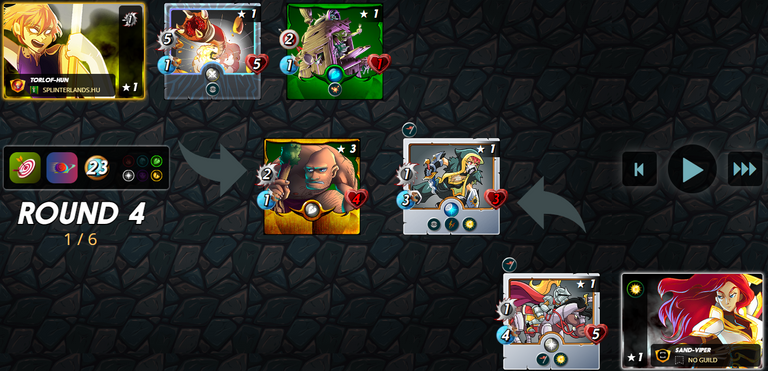 As you can see in round 3 my enemy could damage only my tank and he/she lost 1 monster and all the Divine Shields (finally). You can see that this was the last round because I'll attack first and they have less health than I have attack.


Did my strategy work?
Yes, I won the battle. It was a nice win and a really interesting battle, I enjoyed it. The new modern/wild format added the element of surprise and I think it is good.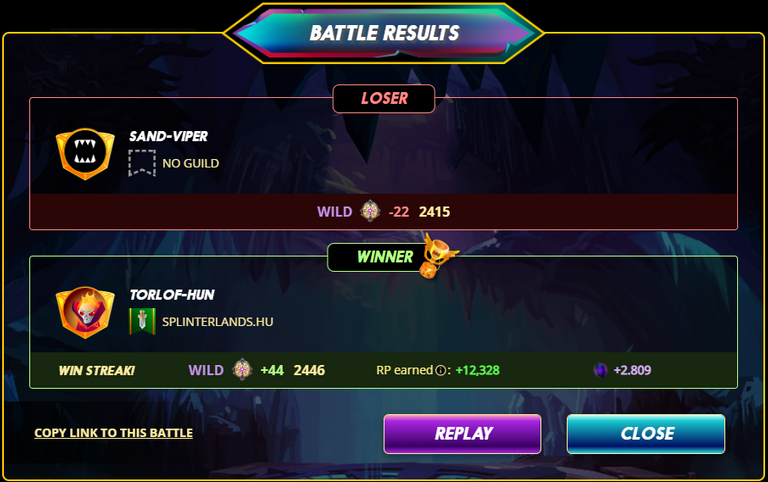 What will I try differently next time?
Given this ruleset I would not change my lineup. I know that it was a risky tactic, but sometimes you have to risk to win.
Thanks for the reading, I hope you enjoyed, see you on the battlefield!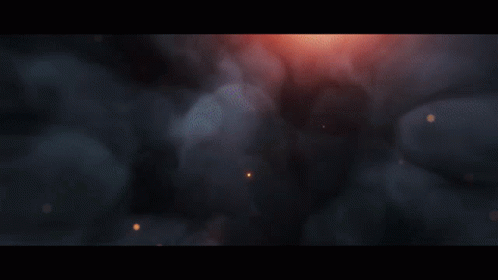 ---
---