#1 - Splinterlands Giveaway - NFT: GARGOYA LION - Bonus: 100 DEC (Closed)

Congratulations!
@kheldar1982 has won the Giveaway!
The random number has been generated: 186

   Score Participant     Lucky Number

     960 kheldar1982        226
     934 stekene            120
     923 circlebubble       263
     851 urkanon            335
     837 phaeton             23
     821 jaimenetsbr          7
     813 holoz0r            373
     765 lordanquek         421
     721 amaillo            465
     714 smokrthou          472
     697 litrydow           489
     619 diochen            567
     617 weeareus           569
     520 henster            666
     463 toheadi            723
     432 rentaw03           754
     387 marleyroots        799
     337 bananofarmer       849
     298 blitzzzz           888
     245 sheikh27           941

This is the Splinterlands Giveaway #1, please read the rules below and do not forget to choose your lucky number in your comment.
Follow me, so you do not miss out on the next Giveaways.
Check out my blog to see which Giveaways are still ongoing.
You are allowed to participate to as many Giveaways at the same time as you wish.
Not a player yet? Sign up here:
https://splinterlands.com?ref=tralb
Stats for GARGOYA LION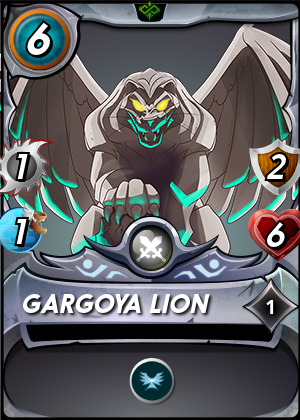 Rules
Choose your lucky number between 1 and 1,000. Make your guess within one week after this post has been published.
If your in-game name differs from your name here, please specify your in-game name in your comment.
Only one guess per player.
Voting, following and re-posting are highly appreciated but not obligatory. Every participant has exactly the same chance!
I will use a self-made script to generate a random number between 1 and 1,000.
The participant that made the best guess will win the card.
If a participant made an exact guess, a Bonus of 100 DEC will be transferred to the winner.
If there are two or more candidates who made the best guess, one final winner will be chosen randomly.
Let me know if you have any questions.
Good luck to everybody !!!
---
---