New Cards Upgraded For Splinterlands
Hi Everyone,
As the market is taking a downturn over the last few weeks, I decided to take this opportunity to spend a little more money into Splinterlands to hopefully grow my current collection. In the last bear market, I picked up some cards for low prices and I am using the same formula this time hoping this will prep me for the next run. Apart from buying some extra cards to boost up my CP and the last month of SPS airdrop, I also upgrade some cards to improve my gameplay hopefully in return receive some nice daily and end of season rewards.
The first one I upgraded was Djinn Renova. I use my Life splinter quite a bit so it is in my best interest to get this upgraded. In a recent update from Splinterlands, the stats from level 4 to 5 have been adjusted meaning it is definitely worth it to upgrade it to get extra life from 6 to 7. This extra 1 health will sometimes be the winning point to get you over the line. I've been slowly buying up this card when I see it hovering 10c so adding an extra 12 cards to the next level doesn't seem to cost too much especially since it's at Epic level.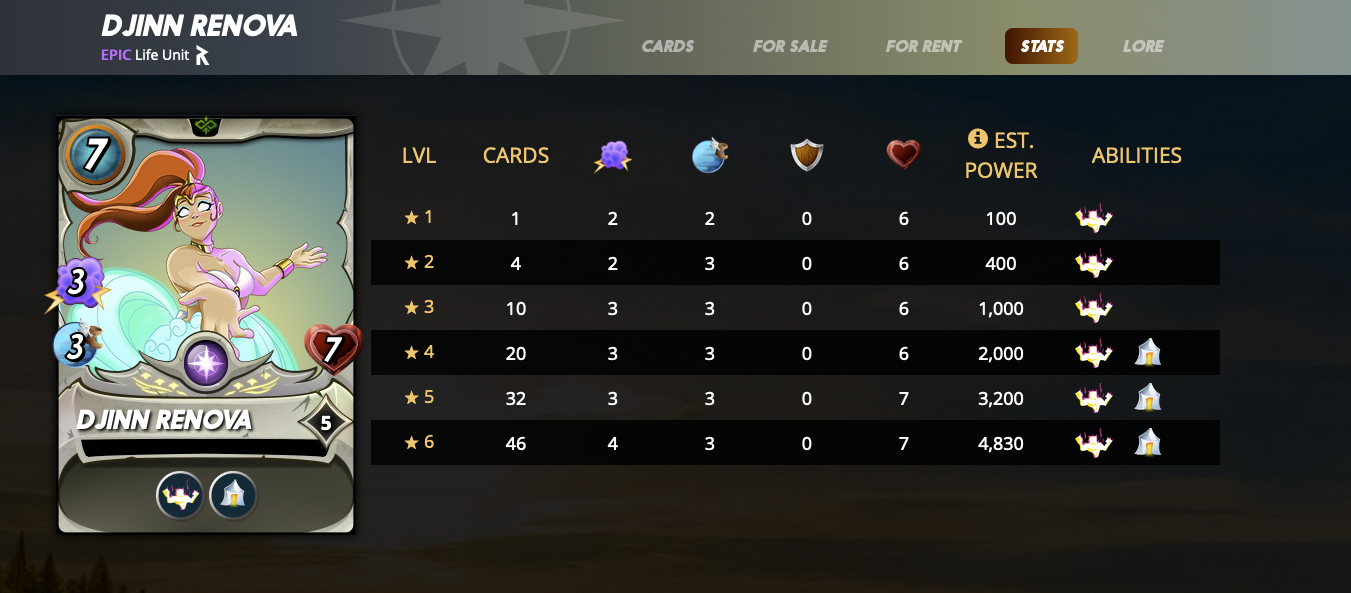 The other one I upgraded was from the Dragon splinter Naga Assassin. I actually don't use this monster often as I have other cards I prefer to use but seeing some opponent using it with the backfire ability is pretty cool. At just over 2c a card, upgrading this monster was no brainer. I had it initially at level 5 but I got a bunch of them and added an extra 20 to top it up to level 6. In my eyes, a small price to pay for a slightly higher chance of winning the battle with this card.
I've always seen these small buys as potential future wins. Wins in my eyes mean winning the game but also the value of my asset going up. Remember those days people sold Sand Worms for 3c? They were at $2 when it was a bull market but even with the downturn, it is still sitting at 93c each. That's a nice little return if you bought them at 3c (regretted I bought so little back then). I'll continue to be on the lookout to see what I can improve to move up the rank and hopefully it this small investment will turn out to be a semi-decent one in the long run.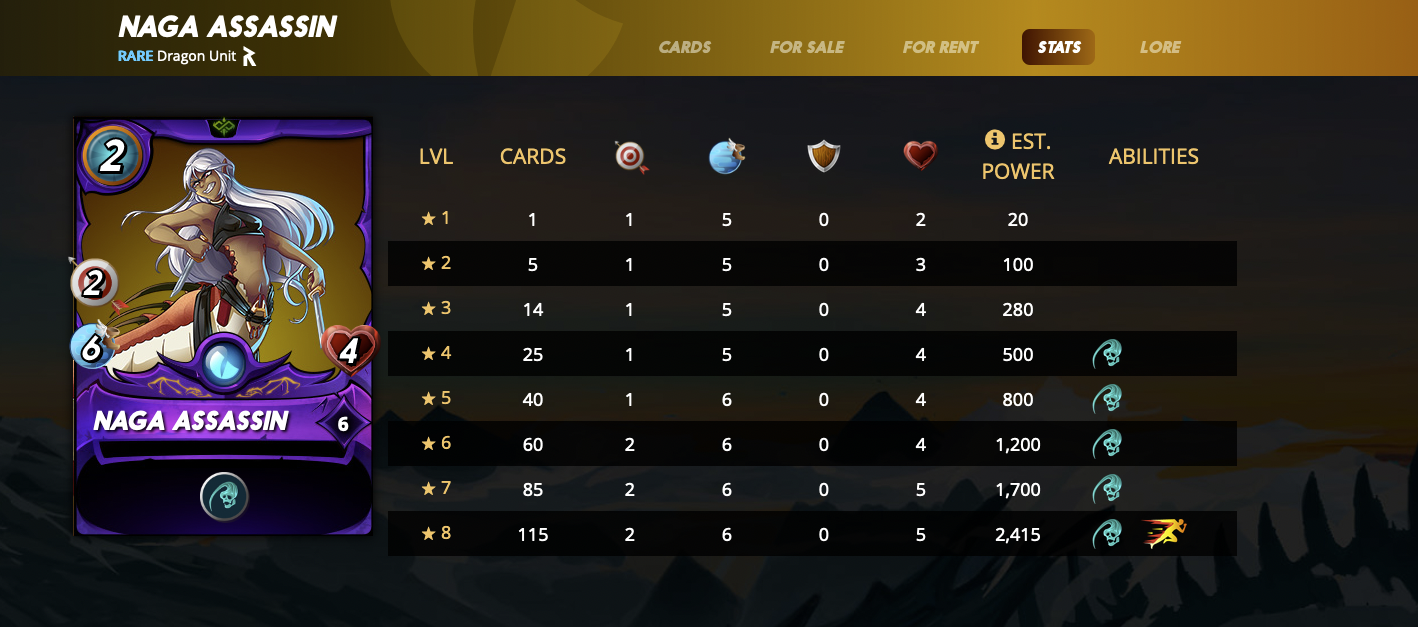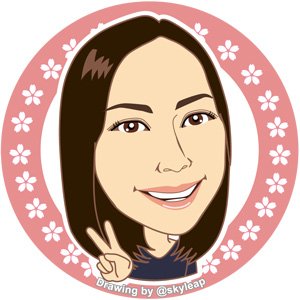 ---
Thanks for reading. If you like my post, please follow, comment and upvote me. There will be more exciting posts & destinations to come.
All photos & videos are taken by me & co in all my blogs/stories unless quoted.
Posted Using LeoFinance Beta
---
---