Splinterlands Card Upgrades & Purchases - Well Worth The Investment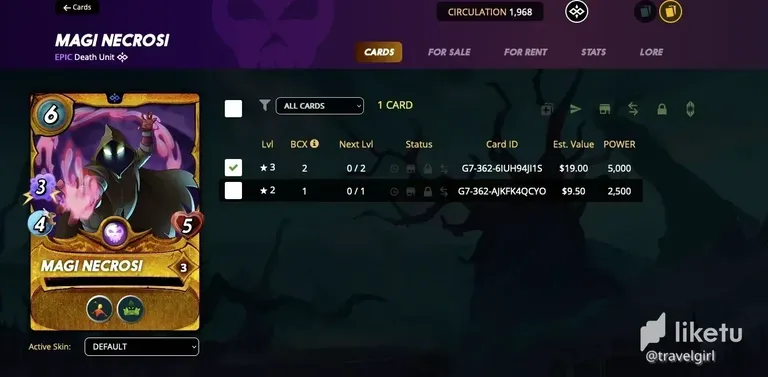 Hi Everyone,
It's been a while since I've written about Splinterlands but I think it's time for another update. Recently I have started to accumulate cards again as I was super busy the last few weeks and only today I realise that some reward cards are at over 70% print rate so I decided to start looking at cards again. For the last season or two, I haven't been playing much but in the odd times I've played, I noticed that a card under the Chaos Legion edition has been useful in some situations. I was lucky to get a level 2 gold Nagi Necrosi and after using it a few times, I think I am loving this card so bought a level 3 card straight off the bat as it was at a good price the other night. At just over $20, I was able to get a nice shiny card, a great addition to my death splinter.
While on the note of buying cards, I am looking to get anything once every few days to slowly grow my collection again. Hearing from the Town Hall that the new tower defense game will need cards and everything available, it was no brainer to start collecting again. I was kicking myself that I didn't look the last few weeks due to work but I guess I still have time. The hard thing about Splinterlands is you don't know what to get and it never seems to be enough. Vouchers, SPS, DEC, cards, nodes, the list goes on. I wish I knew the answer to it but I am still deciding which path to take.
I am not going to lie, will definitely be looking into more gold cards and then see what else I can get here and there when the time comes. I've seen people in the Mav chat that they buy cards with the rental money they get daily on cards which I think is a great strategy because before you know it, you are already growing your collection and at the same time the assets may possibly go up.
Source - Splinterlands website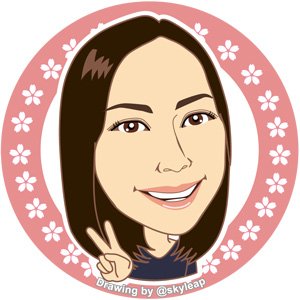 ---
Thanks for reading. If you like my post, please follow, comment and upvote me. There will be more exciting posts & destinations to come.
All photos & videos are taken by me & co in all my blogs/stories unless quoted.
---
For the best experience view this post on Liketu
---
---