SHARE YOUR BATTLE Weekly Challenge! RADIATED BRUTE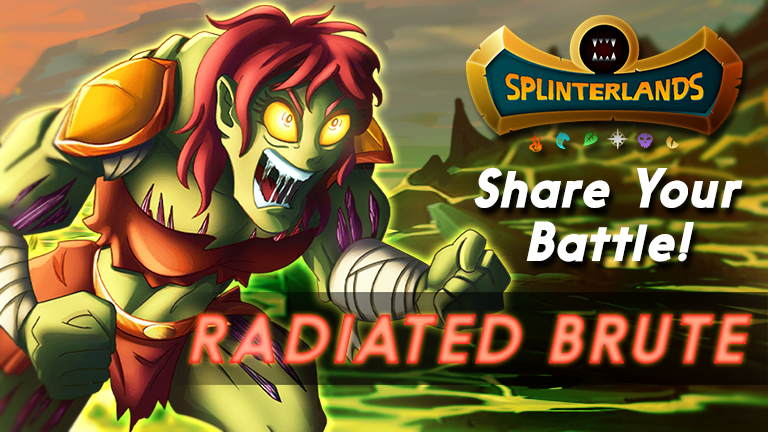 My Entry for this weekly challenge. For this challenge, we need to use RADIATED BRUTE. RADIATED BRUTE is a common fire splinter from the chaos edition.
The spreading blight on the continent of Praetoria twisted both the land and its people.
Plants and animals were the first to become corrupted. Fungus sprouted from vegetation and gave them sentience. Animals grew extra limbs, heads, and grew to extraordinary sizes.
Then the people fell ill. Some thought it was from the plague brought about by Doctor Blight. Others thought perhaps it was from the poisonous gases that seeped from the fissures near the volcano.
Whatever it was, those who survived the sickness were changed. They mutated, grew stronger, and were filled with an uncontrollable rage. Some were unable to control that rage and went on murderous rampages. Others fought to maintain their sanity long enough to protect their family, friends, and neighbors from themselves. They fled into the Jade Thicket, where they became as feral as the wild animals of the continent.
The people of Praetoria referred to them as Radiated Brutes.
Jax no longer cared for cooked meat or clean water. He preferred his meals to be raw and wriggling. - LORE form splinterlands.com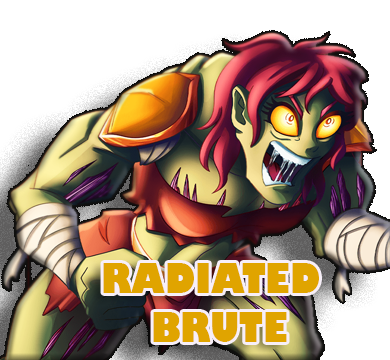 CARDS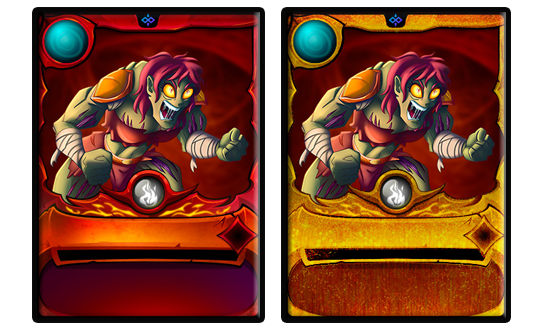 COLLETION POWER
| | REGULAR FOIL | GOLD FOIL |
| --- | --- | --- |
| PER BCX | 5 | 125 |
ABILITIES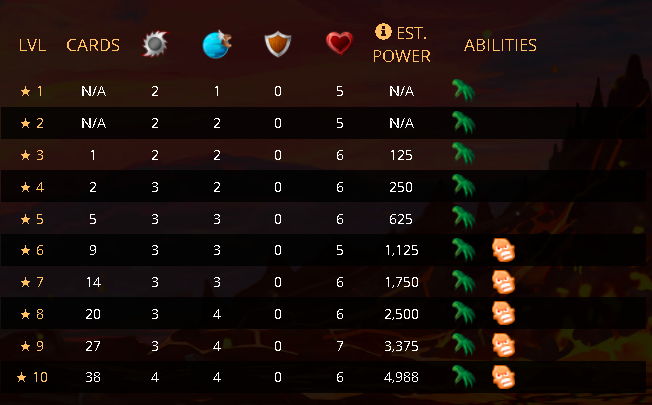 Currently, I don't have a battle using RADIATED BRUTE but this monster sometimes I use defends on the rule.
SUPER SNEAK - sometimes I used this monster as a tank in this ruleset. Because of the additional ability enrage in level 6. If RADIATED BRUTE position in the first position the enrage ability possibility will easily activate.
EQUAL OPPORTUNITY - I place RADIATED BRUTE in any position because he can attack anywhere.
ALL MELEE - Second position because of the ability reach. He can attach to the second position.
For me, it's effective especially if I use RADIATED BRUTE in level 6. The additional enrage ability is a big help for this monster.

This is the official battle challenge post for Splinterlands Weekly Battle Share Challenge. If you like the challenge and want to make a post then you can also participate and share it with more people.
PROMOTION
In addition for the new players to Splinterlands, if you sign up with my referral link and complete the spellbook purchase, I will send you 100 DEC in-game which should help you get started by renting some cards and building up your team
Goodbye for now. Always stay safe,
---
---