SHARE YOUR BATTLE Weekly Challenge! ANIMATED CORPSE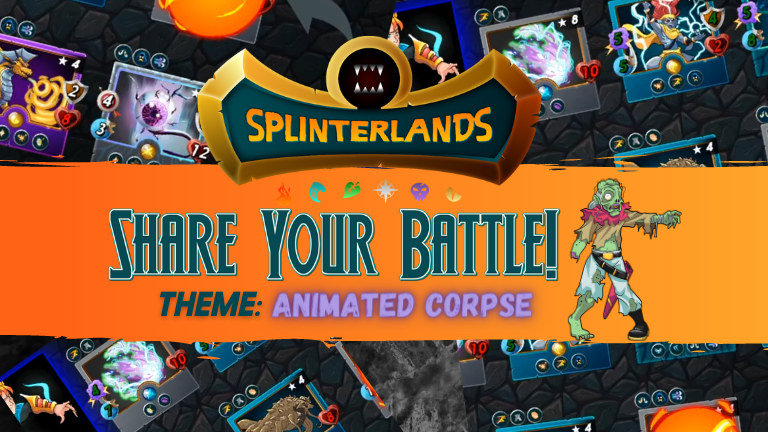 My entry for this weekly share your battle challenge. For this challenge.
ANIMATED CORPSE -Death common monster with additional Void ability in level 4.
CARD TYPE: Common
CARD EDITION: Alpha and Beta Edition
COLLECTION POWER
Alpha Card
Regular: 30
Gold: 1500
Beta Card
Regular: 15
Gold: 750
Mana: 4
Attack Type: Melee
Ability: Void in Level 4
CARDS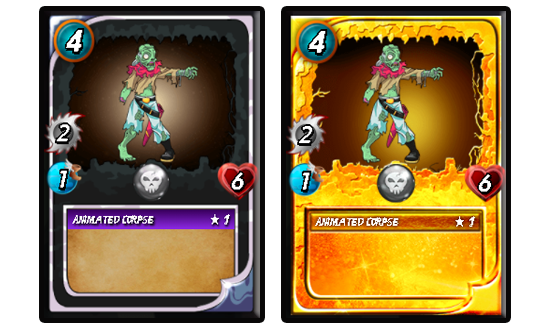 APLHA CARDS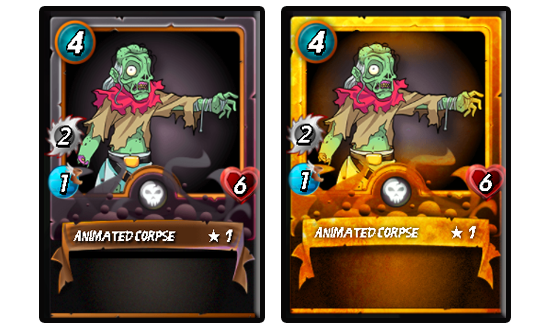 BETA CARDS
STATS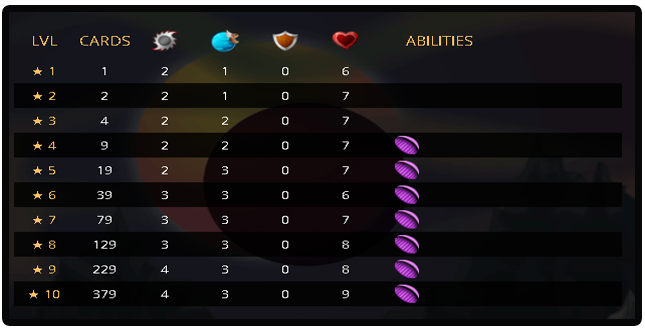 BATTLE INFO
BATTLE LINE-UP

JARLAX THE UNDEAD
2 Mana summoners to put more monsters in the line-up
ANIMATED CORPSE
Melee attackers serve as tanks on the battlefield.
SKELETON ASSASSIN
Melee attacker with Sneak ability
VENARI BONESMITH
Magci attacker with Life Leech and
Poison Ability
DEATH ELEMENTAL
Magic attacker with Snipe and Silence ability
HAUNTED SPIDER
Range attacker with Poison ability.
TWISTED JESTER
Range attacker with Snipe ability
BATTLE CONDITION
MANA CAP:
24
RULE:
Silenced Summoners and Little League
Disable Splinters:
Fire, Earth and Dragon Splinters
Opponent:
Death Splinters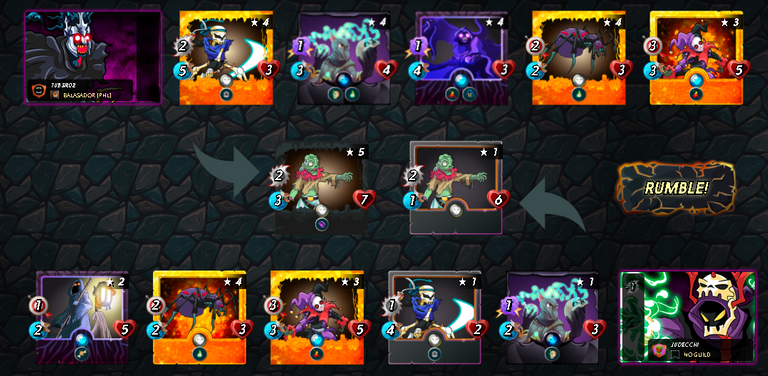 Round 1:
My TWISTED JESTER defeat VENARI BONESMITH of my opponent in this round.
Round 2:
Becuase of the poison effect given by VENARI BONESMITH to ANIMATED CORPSE both sides' monsters lost at the start of Round 2. Also in this round, my SKELETON ASSASSIN defeat SKELETON ASSASSIN of the opponent, and my TWISTED JESTER defeat HAUNTED SPIDER of the opponent.
Round 3:
Battle end in this round, Becuase of Poison effect given by my VENARI BONESMITH the TWISTED JESTER of opponent lost in the start in this round. My DEATH ELEMENTAL defeat DARK FERRYMAN of the opponent.
Becuase of the rule "Little League" ANIMATED CORPSE will serve as the tank for the low mana monster can use in the rule.
If you want to watch the reply to my battle please click HERE

Become part of this wonderful play-to-earn game and enjoy the awesome gaming along with rewards. use my link below
---
---