Guess the winning rate of the Silver League! -10000dec giveaway-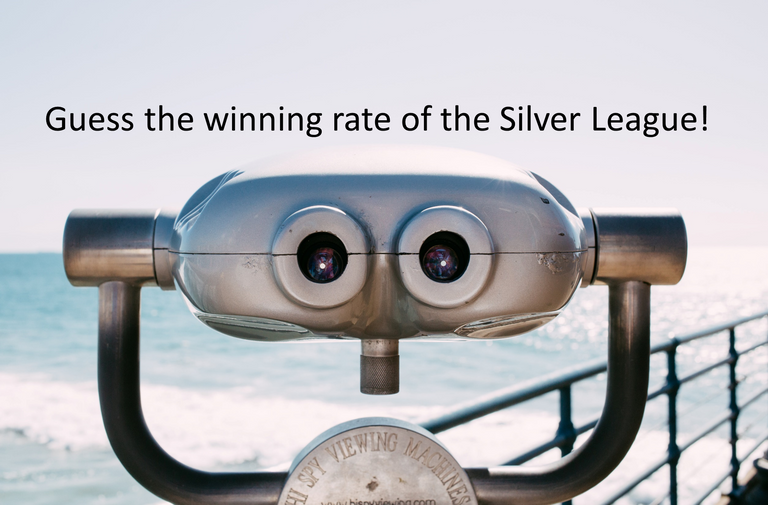 Last season, a total of 10 people achieved this goal at the ueyuey Hunt event.
This season I would like to plan to have more people participate in my events.
And I would like to bring more interest in the Silver League to everyone.
Event Details
・Guess the rate of the Silver League winner for this season (~5/15/2022).
・I will give 10000 DEC to the person who is closest.
Rules
・Comment your guess and IGN on this peakd article.
Deadline
・May 9, 2022
Announcement of results
The rate for the Silver League winner was 3507.
The closest prediction was 3511, which was predicted by fau123.
Congratulations!
---
---