Fierce battle in splinterlands

My one of the best battles in Splinterlands. Facing a very strong high level opponent in gold tier at poison battle condition with enemy possessing alot of heal. I used magic as my damage. The fire legendary card caladuum is a great card with alot of magic damage and high hp along with its magic resistance ability. My first position was naga fire wizard as tank, reason for using this card was decent magic damage and ability tough which reduces physical damage, very much effective against melee line up. My main card in the match was zalran efreet, this card has a purify skill which is very important in poison battle condition, it also has lifeleech ability which makes his hp increase with each damage dealt, effective in poison as u keep gaining health with respect to poison damage. Beetle queen and fire imp to add more damage. With a decent summoner delwyn dragonscale level 4, I made sure that magic damage will not be nerfed and with the battle progressed it made it's point. One needs to watch full battle till end as its very difficult to predict in the beginning as enemy was very strong high level and heal dependent. I'm including the battle link here:
https://m.splinterlands.io/#/battle/game/process/sl_19e458f3cd4547f34e54d4c544d053c6
Thank you for reading and watching my gameplay.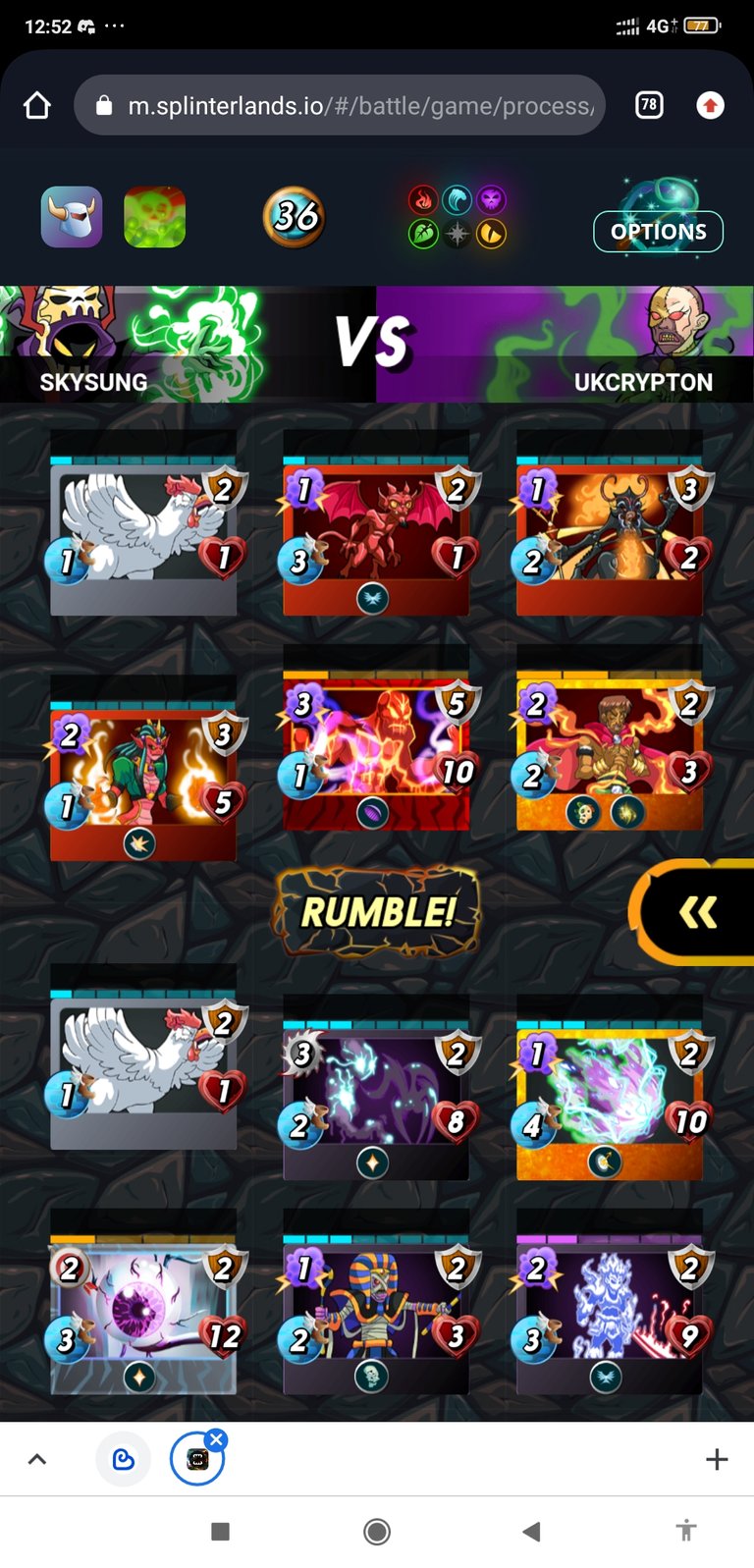 ---
---