The "Trample" power in Silver League!

The "Trample" ability is not to used much in the Silver League, probably because the cards available to use in Silver League basically are the three below: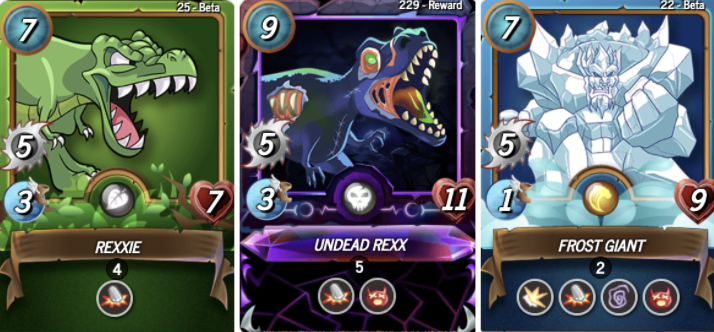 I usually play with Death cards and always rent a Undead Rexx for two reasons, it is cheap to rent, and I always use it in two battle rule sets: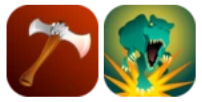 The "Melee atacks from anywhere" rule set is amazing for cards that have "Trample" ability because it has more chance to trigger it before dies.
The "Stampede" rule set will trigger the Trample several times, as you can see in that Battle I played some days ago:
https://splinterlands.com/?p=battle&id=sl_68ea722efdd8c00fe647a8a3c4733868
Finally, "Trample" cards are strong in Silver League because the enemies do not have much HP and Armor, I suggest you start using those cards and test it if you play in Silver like me.
Thanks for reading this post.
---
Traducao em portugues:
A habilidade "Trample" não é muito usada na Liga de Prata, provavelmente porque as cartas disponíveis para uso na Liga de Prata são basicamente as três abaixo: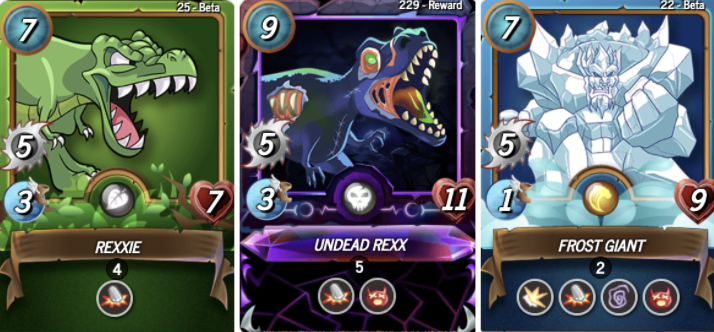 Eu geralmente jogo com cartas da Morte e sempre alugo um Undead Rexx por dois motivos, é barato alugar e sempre o uso em dois conjuntos de regras de batalha: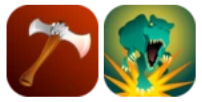 O conjunto de regras "Ataques corpo a corpo de qualquer lugar" é incrível para cartas que têm a habilidade "Trample" porque tem mais chance de ativá-la antes de morrer.
O conjunto de regras "Stampede" irá acionar o Trample várias vezes, como você pode ver naquela batalha que joguei alguns dias atrás:
https://splinterlands.com/?p=battle&id=sl_68ea722efdd8c00fe647a8a3c4733868
Finalmente, as cartas "Trample" são fortes na Liga de Prata porque os inimigos não têm muito HP e Armadura, sugiro que você comece a usar essas cartas e teste se você joga na Prata como eu.
https://splinterlands.com?ref=ukyron
#Splinterlands #play2earn #POB #LEO #ONEUP #SPT #trafficinsider #ecensy
---
---