ABUSING EQUALIZER - SPLINTERLANDS PT/EN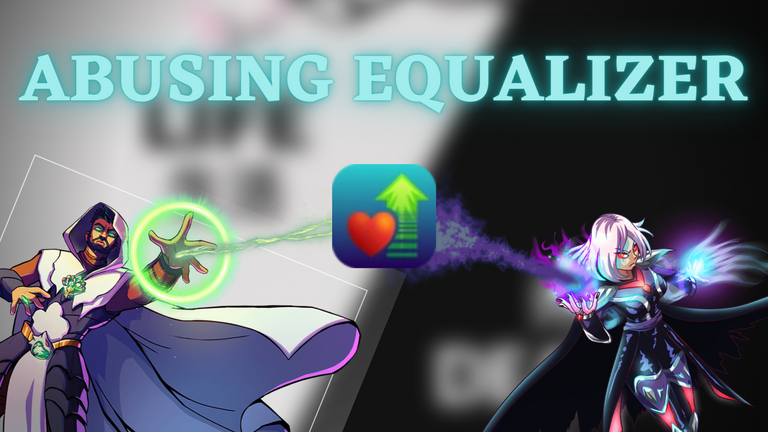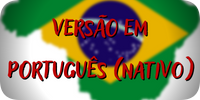 Você tem fé? Essa não é uma pergunta sobre religião e sim sobre acreditar que o oponente fará aquilo que você deseja. No meu caso quando estou em uma partida de Splinterlands com a regra Equalizer

eu sempre tenho fé de que meu adversário escolherá uma carta com vida alta, pensando nisso posso ficar livre para montar composições visando abusar dos benefícios que esta regra incrível pode proporcionar.
A batalha que irei mostrar reflete esta estratégia e quero mostrar para vocês como eu tento utilizar a mana disponível nas partidas com Equalizer

ao meu favor, espero que curtam este conteúdo 💛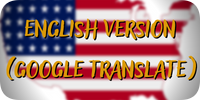 Do you have faith? This is not a question about religion, but about believing that the opponent will do what you want. In my case when I'm in a match of Splinterlands with the Equalizer rule

I always have faith that my opponent will choose a card with high health, thinking about that I can go free to assemble compositions aiming to abuse the benefits that this incredible rule can provide.
The battle I will show reflects this strategy and I want to show you how I try to use the mana available in matches with Equalizer

in my favor, I hope you enjoy this content 💛
---

Se você tiver fé e estiver disposto a montar sua composição acreditando que o oponente escolherá uma carta com vida alta que beneficiará o seu time, será possível balancear seu custo de mana de maneira diferente para prover composições muito interessantes e a que eu irei mostrar é um exemplo disso.
If you have faith and are willing to build your composition believing that the opponent will choose a high health card that will benefit your team, it will be possible to balance your mana cost differently to provide very interesting compositions and the one I will show you is a example of this.
---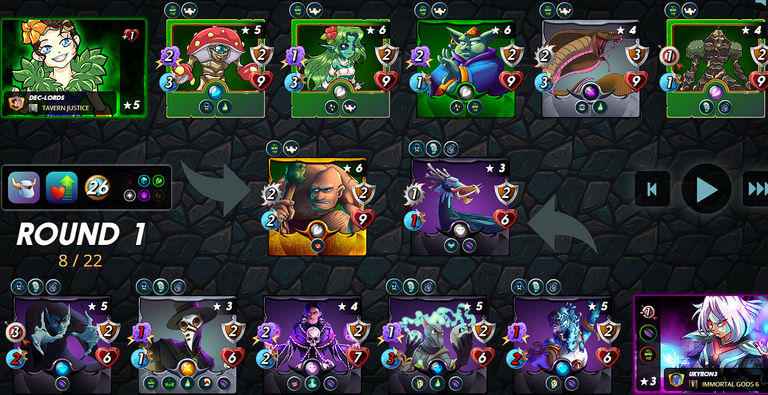 Vamos observar as regras que compoem esta partida e sobre como elas influenciaram na minha decisão. Além da Equalizer

também está presente a regra Armored Up

que prejudica a escolha de composições físicas (


) mas principalmente das unidades de curta distância pois geralmente elas atacam alvos diferentes por depender de habilidades para conseguir executar seu dano da linha de trás.
Fazendo essa análise eu consigo deduzir que o oponente provavelmente optaria entre composições focadas em dano mágico ou com muitas unidades arqueiras, isso me fez escolher a invocadora Mimosa Nightshade pois ela é muito efetiva contra esses dois tipos de unidades e ainda consegue anular a cura (que é muito presente em partidas com Equalizer

) com a distribuição do debuff Affliction

.
Let's look at the rules that make up this game and how they influenced my decision. Beyond Equalizer

Armored Up

rule is also present which impairs the choice of physical compositions (


) but mainly of the units of close range as they usually attack different targets by relying on abilities to get their backline damage done.
Doing this analysis I can deduce that the opponent would probably choose between compositions focused on magic damage or with many archer units, this made me choose the summoner Mimosa Nightshade as it is very effective against these two types of units and still manages to nullify the cure (which is very present in matches with Equalizer

) with the distribution of the Affliction

debuff.
---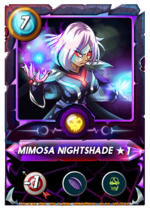 Observe que o custo de mana dessa invocadora é muito alto, isso a torna bem menos efetiva nas partidas em que a mana disponível é baixa (a mana da partida em questão é média/baixa), entretanto a regra Equalizer

te permite ignorar esse problema pois você poderá escolher unidades de custo muito baixo focadas na ofensividade (e que geralmente tem status defensivos baixo) pois sua vida será aumentada de acordo com a partida, resolvendo seu problema defensivo.
Com isso em mente eu montei uma composição majoritariamente mágica

visando ignorar a armadura extra da regra Armored Up

e com habilidades boas para partidas prolongadas, sendo elas:
Life Leech / Scavenger que aumentará o tempo de sobrevivência das minhas unidades;
Poison que acelerará a eliminação das unidades inimigas;
Stun que diminuirá o poder ofensivo do oponente ao longo da partida.
Esse conjunto de unidades possuem tudo o que eu desejo para essa partida: dano interessante, habilidades muito boas e um custo de mana baixo. Geralmente o defeito delas seria a baixa vida, porém isso foi totalmente desprezado com a regra Equalizer

e pude formar uma composição com muitos benefícios ofensivos e defensivos utilizando a pouca mana disponível.
Note that this summoner's mana cost is very high, this makes it much less effective in games where the available mana is low (the mana of the game in question is medium/low), however the Equalizer

rule allows you to ignore this issue as you will be able to choose very low cost units focused on offense (and which generally have low defensive stats) as their health will be increased according to the game, solving your defensive problem.
With that in mind I put together a mostly magic comp

to bypass the extra armor from the Armored Up

rule and with good skills for extended matches, namely:
Life Leech / Scavenger which will increase the survival time of my units;
Poison which will speed up the elimination of enemy units;
Stun which will decrease the opponent's offensive power throughout the match.
This set of units has everything I want for this match: interesting damage, very good skills, and a low mana cost. Usually their flaw would be low health, but this was totally disregarded with the Equalizer

rule and I was able to form a composition with many offensive and defensive benefits using the little mana available.
---
A efetividade dessa estratégia foi absoluta!
Eu consegui causar muito dano e evitar dano com as habilidades das unidades.
The effectiveness of this strategy was absolute!
I managed to do a lot of damage and avoid damage with the units skills.
---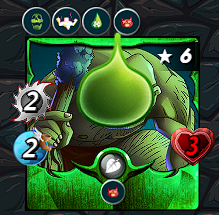 As unidades foram aumentando sua vida ao longo do combate;
The units were increasing their health throughout the combat;
---
As duas cartas com Tank Heal do oponente foram totalmente ignoradas por causa da invocadora escolhida.
The opponent's two cards with Tank Heal were completely ignored because of the chosen summoner.
---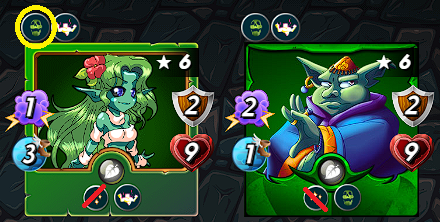 A soma de todos esses fatores tornou a minha composição incrível e tudo isso foi graças à regra Equalizer

e à minha fé em acreditar que meu adversário escolheria uma unidade com alta vida que possibilitaria minha composição funcionar adequadamente.
As vezes precisamos abdicar de algumas coisas para focar nossa estratégia em algo mais arriscado mas que tenha mais chances de garantir a vitória. Outro exemplo de invocador que seria perfeito para essa situação seria o Grandmaster Rathe que possibilitaria escolher uma composição defensiva, focada em causar dano com habilidades de Reflect e protegendo sua linha de frente com Tank Heal

e Cleanse

, além de garantir que até as unidades mágicas

tivessem que lidar com a armadura gerada pela regra Armored Up

.
The sum of all these factors made my composition amazing and it was all thanks to the Equalizer

rule and my faith in believing that my opponent would choose a unit with high health that would allow my composition to function properly.
Sometimes we need to give up some things to focus our strategy on something riskier but with a better chance of guaranteeing victory. Another example of a summoner that would be perfect for this situation would be the Grandmaster Rathe that would allow you to choose a defensive composition, focused on dealing damage with Reflect abilities and protecting your front line with Tank Heal

and Cleanse

, as well as ensuring that even magic units

had to deal with armor generated by the Armored Up

rule.
---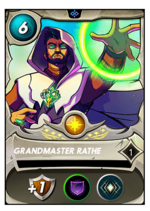 Muitas vezes a mana disponível parecerá não ser o suficiente para escolher invocadores com custo maior, mas sempre devemos considerar as regras à disposição para tomarmos essa decisão pois estes invocadores podem ser uma escolha incrível se selecionados corretamente, como foi o caso apresentado nesta postagem.
Se você gostou, peço que deixe o seu "like" nessa postagem e me siga para ver outros conteúdos sobre Splinterlands. Beijos e até a próxima!
Often the available mana will not seem to be enough to choose summoners with a higher cost, but we should always consider the rules available to make this decision as these summoners can be an incredible choice if selected correctly, as was the case presented in this post.
If you liked it, please send a "like" on this post and follow me to see other content about Splinterlands. Kisses and until next time!
---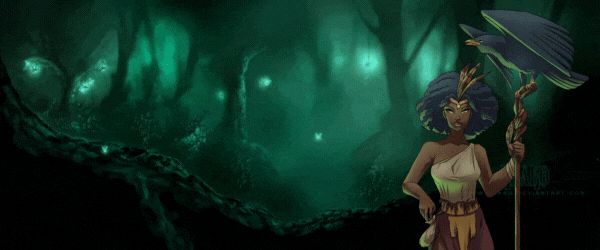 ---
---