HOW TO BEAT FLESH GOLEM+LLAMA MAGE - SPLINTERLANDS PT/EN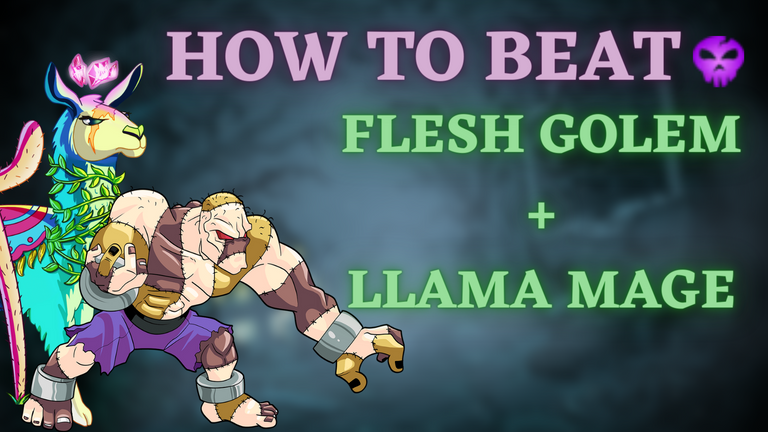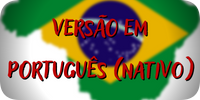 Existem partidas de Splinterlands em que a mana disponível é particularmente boa para composições que utilizam a Scarred Llama Mage + outra unidade com cura. Existem algumas opções que vão variar dependendo das regras e mana disponível, mas no geral o objetivo é o mesmo: um único monstro capaz de sobreviver e eliminar os inimigos.
Alguns exemplos de monstros do elemento Terra

que são utilizados nesse combo são: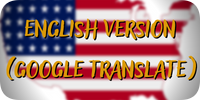 There are matches of Splinterlands where the available mana is particularly good for comps using the Scarred Llama Mage + another healing unit. There are some options that will vary depending on the rules and mana available, but overall the goal is the same: a single monster capable of surviving and eliminating enemies.
Some examples of Earth monsters

that are used in this combo are:
---
| Flesh Golem | Kron the Undying | Pelacor Mercenary |
| --- | --- | --- |
| | | |
No primeiro caso é necessário que a partida tenha 13 de mana disponível e a unidade precisa estar apenas level 3 para conseguir sua habilidade Heal

apesar de ser muito interessante utilizá-lo em leveis maiores para que o seu dano aumente ainda mais com o efeito do Last Stand

.
A opção mais sólida que reinou em metas passados, utilizar o combo Llama+Kron requer 17 de mana disponível e é muito difícil de se lidar por conta do alto dano mágico que por ignorar armadura facilita muito com que o Kron elimine os inimigos rapidamente.
No caso do Pelacor Mercenary é necessário utilizá-lo no mínimo level 6 e ter à disposição 14 de mana. Esta é uma ótima escolha para partidas com a regra Earthquake

pois você ignorará o dano por round e ainda terá uma unidade com alta vida, alto dano e com capacidade de cura, tendo grande chances de vencer um confronto nessas condições.
Todas essas composições são muito boas em conjunto com a regra Noxious Fumes

pois a Llama tem a capacidade de tirar todos os status negativos com a habilidade Cleanse

, entretando há um detalhe que eu mencionarei logo abaixo que pode ser útil caso você esteja enfrentando essa composição.
In the first case it is necessary that the game has 13 mana available and the unit only needs to be level 3 to get its Heal skill

although it is very interesting to use it at higher levels so that its damage increases even more with the effect of the Last Stand

.
The most solid option that reigned in past metas, using the Llama+Kron combo requires 17 available mana and is very difficult to deal with due to the high magic damage that ignoring armor makes it much easier to do so. the Kron eliminate enemies quickly.
In the case of Pelacor Mercenary it is necessary to use it at least level 6 and have 14 mana available. This is a great choice for matches with the Earthquake rule

because you will ignore the damage per round and you will still have a unit with high health, high damage and healing capacity, having a high chance of winning a confrontation in these conditions.
All these compositions are very good in conjunction with the Noxious Fumes rule

as the Llama has the ability to clear all negative statuses with the Cleanse skill

, however there is one detail that I I will mention just below that it might be helpful in case you are facing this composition.

Falando especificamente sobre o combo Flesh Golem + Llama Mage eu quero mostrar que existem maneiras tranquilas de se lidar com essa composição.
Eu gosto de utilizar o elemento Morte

pois escolhendo o invocador Zintar você poderá reduzir o potencial ofensivo do Flesh Golem, sendo necessário apenas conseguir causar mais dano do que ele é capaz de curar. Um combo que eu gosto de utilizar é o Cursed Windeku + DPS com a habilidade Poison

.
Speaking specifically about the Flesh Golem + Llama Mage combo I want to show that there are easy ways to deal with this composition.
I like to use the Death element

because choosing the summoner Zintar you will be able to reduce the offensive potential of the Flesh Golem, being only necessary to be able to do more damage than it is capable of healing. A combo I like to use is Cursed Windeku + DPS with the skill Poison

.
---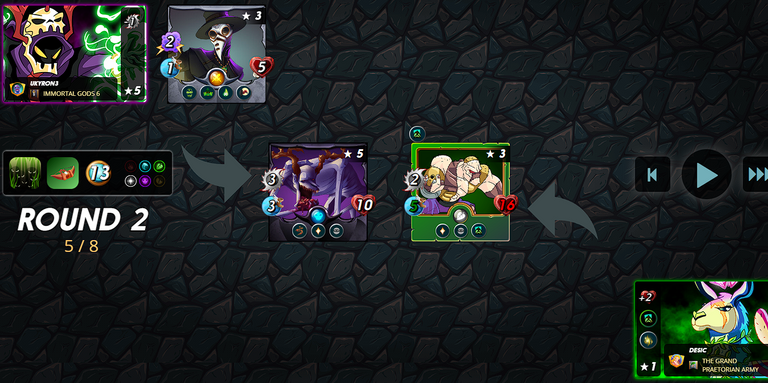 Mesmo que a Llama sempre vá tirar o efeito do Poison

no início de cada turno, o fato de conseguir aplicar esse dano extra garantirá que você tenha dano suficiente para lidar com o Flesh Golem. O Cursed Windeku sozinho é capaz de segurar o seu dano com sua cura e causar 5 de dano (o Flesh cura 6 de vida por rodada) sendo necessário apenas outra unidade que complemente esse dano para eliminar o Golem.
Como opções de DPS com você pode utilizar a Poison

Uraeus, o Skeleton Assassin, a Haunted Spider ou o próprio Doctor Blight, o importante é escolher uma unidade com um bom dano e que pode complementar com o dano por round do veneno.
Even though the Llama will always take the effect of Poison

at the start of each turn, being able to apply that extra damage will ensure you have enough damage to deal with the Flesh Golem. The Cursed Windeku alone is able to hold its damage with its healing and deal 5 damage (the Flesh heals 6 health per round) only needing another unit that complements this damage to eliminate the Golem.
As DPS options you can use the Poison

Uraeus, the Skeleton Assassin, the Haunted Spider or the own Doctor Blight, the important thing is to choose a unit with good damage and that can complement the damage per round of the poison.
---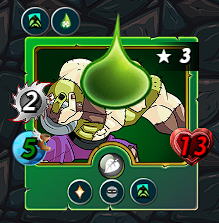 Outra coisa que você pode fazer é escolher uma unidade com Affliction

que consiga atacar antes de chegar a vez do Flesh Golem. Para prever isso é fácil pois sabemos que ele sempre terá 5 de Velocidade

(excluindo buffs e debuffs que não sejam da Llama afinal estamos considerando uma partida de 13 de mana disponível).
caso você queira impedir que ele se cure será necessário encontrar uma unidade com Affliction

que tenha 5 ou + de Velocidade, ou nos casos em que houver a regra Reverse Speed

é preciso escolher uma unidade com 4 ou - de Velocidade.
Todo esse dano constante te permitirá derrubar o Flesh Golem mais rápido do que ele é capaz de se regenerar, sendo facilitado pelo seu dano que ao ser diminuído pelo invocador de Morte fica bem pequeno mesmo com o buff do Last Stand

, possibilitando que cartas como o Cursed Windeku consigam se curar o suficiente para sobreviver aos ataques.
Another thing you can do is choose a unit with Affliction

that can attack before the Flesh Golem comes around. To predict this is easy as we know he will always have 5 Speed

(excluding buffs and debuffs that are not Llama after all we are considering a 13 mana match available).
if you want to prevent him from healing you will need to find a unit with Affliction

that has 5 or + Speed, or in cases where there is the rule Reverse Speed

is need to choose a unit with 4 or - of Speed.
All this constant damage will allow you to take down the Flesh Golem faster than it is able to regenerate, being facilitated by its damage that when reduced by the Death summoner is very small even with the Last Stand buff

, allowing cards like Cursed Windeku to heal enough to survive attacks.
---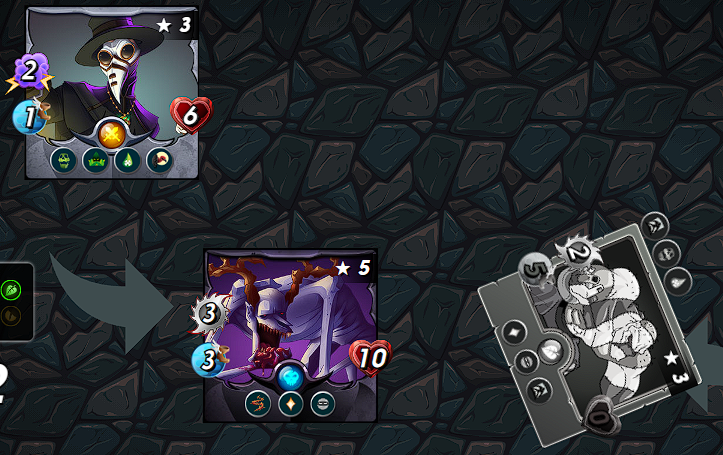 Aprender maneiras de lidar com essas composições de Llama é primordial pois elas não são mais tão utilizadas e podem sempre pegar você de surpresa, mas caso veja no histórico do oponente o uso da Llama, fique sempre atento à mana disponível na batalha e se prepare para algum desses possíveis combos.
Se você gostou, peço que deixe o seu "like" nessa postagem e me siga para ver outros conteúdos sobre Splinterlands. Beijos e até a próxima!
Learning ways to deal with these Llama compositions is paramount as they are not used as often and can always take you by surprise, but if you see in your opponent's history the use of Llama, always be aware of the mana available in battle and get ready for one of these possible combos.
If you liked it, please send a "like" on this post and follow me to see other content about Splinterlands. Kisses and until next time!
---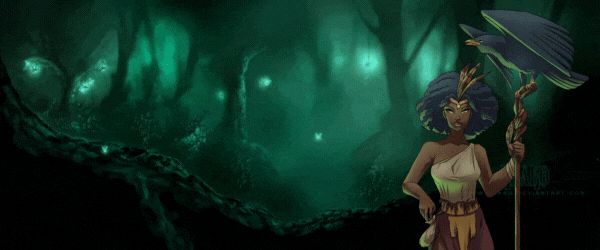 ---
---