SPS & DEC VALUE + GIVEAWAYS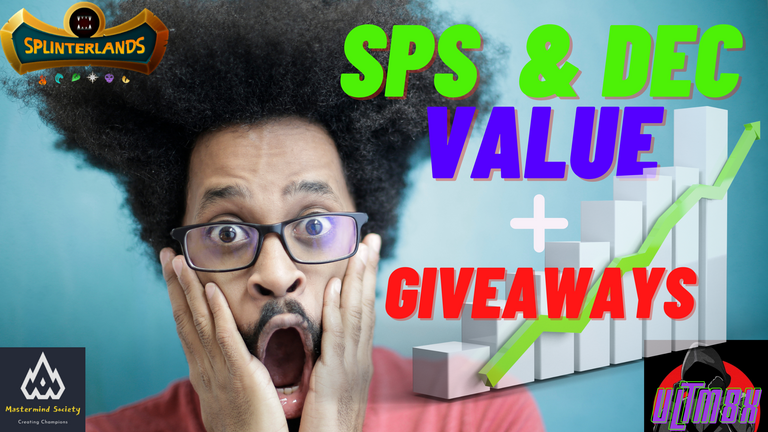 And I am back!!!
We were hit by a typhoon which affected my ability to create content.
I was browsing and saw a lot of content about DEC and SPS.
DEC value will follow in the trend. It will increase in value due to the SPS airdrop which most players want more DEC to gain more SPS per airdrop on a daily basis.
October 18, 2021
We are near the pre-sale date, and most players would want to participate in buying the Chaos Legion packs during this event.
One follower on my discord asked me, he has only 77SPS and wants to buy 150 more, will he buy the 150 or just wait for the regular sale?
I told him to buy. But why?
Having that quantity of SPS he can get 2 vouchers for the whole 30days and he can sell the voucher at a higher price which he can buy for packs during the regular sale.
Plus SPS value will go up starting here onwards. (not financial advice)
You can watch my full video here plus giveaways:

If you want to add power to your collection, follow the instruction to win the card.
Shoutout to the following people for understanding my situation for the past 2 days @flauwy @jim-crypto @xacex and a big shoutout to @rosiew for the message.
I am thankful to God my family and I are all safe.
---
---