Easy to Beat ⚔ Splinterlands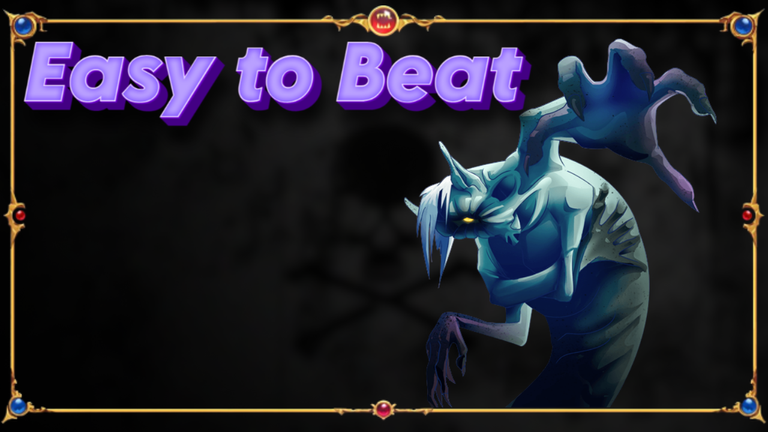 As partidas Brawls costumam ser bem tensas devido a grande importancia que cada uma dessas batalhas possui para sua guild. Vencer o máximo possível é o principal objetivo de cada jogador para conseguir colocar sua guild na melhor colocação possível e consequentemente receber melhores recompensas.
Justamente por isso normalmente as guilds selecionam seus melhores jogadores para disputarem em cada liga com o objetivo de aumentar as chances de vitória. Isso irá variar de acordo com o level da sua guild mas quanto maior for o level, maiores serão os requisitos para conseguir competir em Brawls, afinal é necessária uma coleção bem poderosa para disputar com outras guilds do Tier 4. Eu ainda estou longe de ter uma coleção extremamente robusta no Splinterlands mas felizmente o sistema de aluguel me permite adquirir as melhores cartas possíveis, viabilizando que eu participe dessas disputas na liga Ouro ou Prata.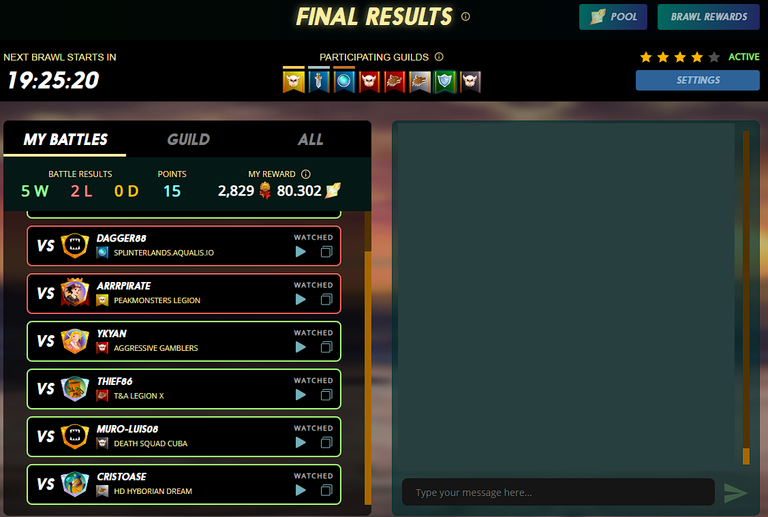 Meu resultado individual dessa semana foi bem satisfatório considerando o nível dos meus oponentes. Minha guild ainda está longe de conseguir competir adequadamente contra as outras do Tier 4 mas isso é totalmente compreensível considerando que não somos nada competitivos ou profissionais nesse aspecto.
Apesar disso eu estou sempre tentando o meu melhor pois são grandes oportunidades para enfrentar ótimos jogadores e aprender com suas estratégias. Em uma dessas batalhas se destacou e eu resolvi apresentá-la para vocês.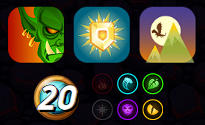 Nessas condições eu geralmente tenho uma escolha bem óbvia: Quora Towershead. Pouca mana disponível + capacidade de causar dano duplo torna sua escolha excelente, mas nessa batalha eu decidi fazer o oposto, criar uma composição preparada para counterar a Quora.
Para isso obrigatoriamente eu precisaria de alguma carta com a habilidade Affliction

para ter certeza que ela não viraria um monstro com cura infinita, mas dentre as cartas disponíveis haviam apenas duas que poderiam ser utilizadas.

O Dhampir Infiltrator está fora de cogitação pois eu não possuo invocadores com level suficiente para colocar uma carta rara lv. 8 em jogo, felizmente eu já possuo o Shadow Snitch e ele será o meu trunfo contra uma possível Quora. Após formar o meu time e iniciar a batalha eu tive uma surpresa bem agradável.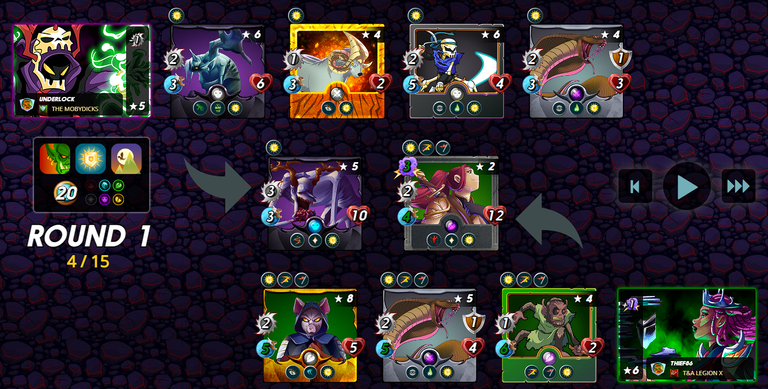 Minha previsão estava correta e a Quora Towershead realmente apareceu. Tudo que precisaria acontecer agora seria minha carta aplicar o Affliction

e as outras darem sorte de aplicarem Poison

para garantir que os DPS do oponente fossem eliminados. A sorte estava ao meu favor e logo no primeiro ataque o Shadow Snitch conseguiu aplicar o debuff, deixando a Quora incapaz de se curar e recebendo muito dano ela foi sobrepujada já na segunda rodada.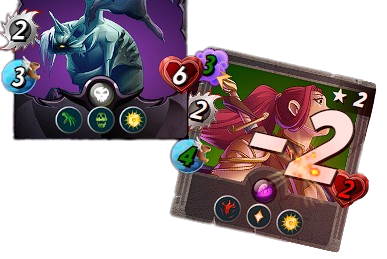 Com a morte dessa carta a vitória já estava garantida. Essa vitória foi resultado de uma análise mais avançada onde eu pensei em qual estratégia eu utilizaria e me antecipei elaborando um counter para ela. É claro que essa previsão não funcionará todas as vezes mas esta é uma ótima forma de testar se sua análise de batalha está em dias!
Muito obrigado a todos que leram até aqui, espero que tenham gostado. Se vocês curtirem meus conteúdos, peço que deixem o seu voto na postagem e sigam o meu perfil para poderem acompanhar as futuras postagens.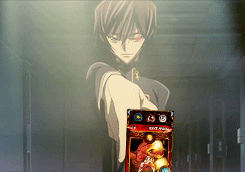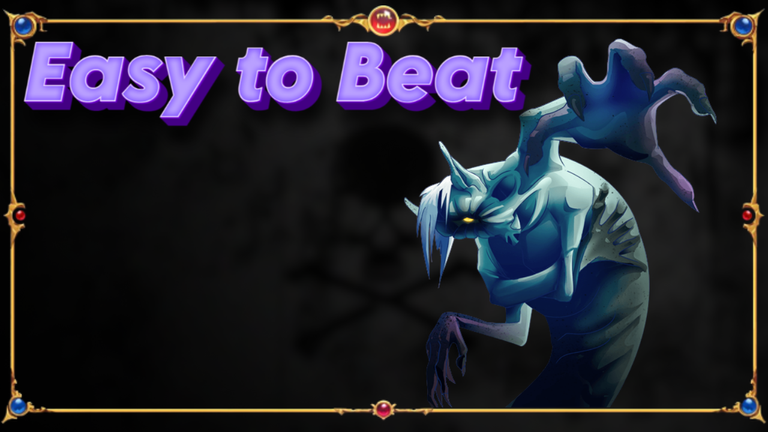 Brawls matches tend to be quite tense due to the significant importance each of these battles holds for your guild. Winning as much as possible is the primary goal for each player to secure their guild's best possible placement and consequently receive better rewards.
For this reason, guilds usually select their best players to compete in each league with the aim of increasing the chances of victory. This will vary depending on your guild's level, but the higher the level, the higher the requirements to compete in Brawls, as a powerful collection is required to compete with other Tier 4 guilds. I'm still far from having an extremely robust collection in Splinterlands, but fortunately, the rental system allows me to acquire the best possible cards, enabling me to participate in these league matches in the Gold or Silver League.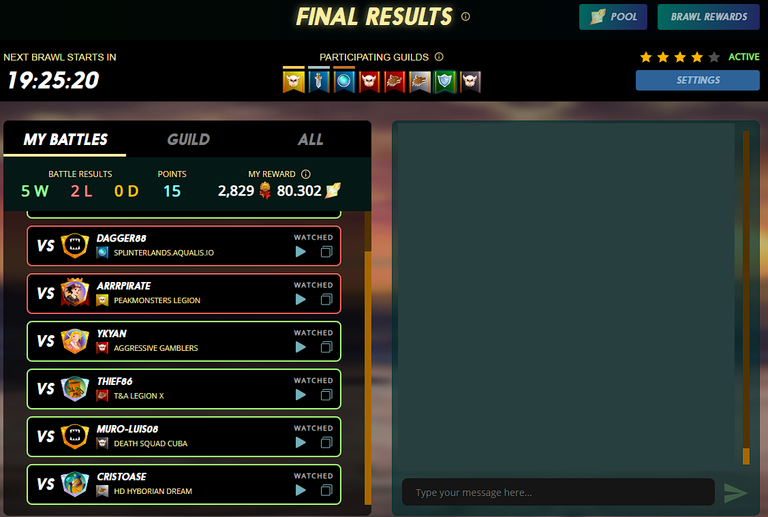 My individual result this week was quite satisfactory considering the level of my opponents. My guild is still far from being able to compete adequately against other Tier 4 guilds, but that is entirely understandable, considering we are not competitive or professional in this aspect.
Nevertheless, I am always trying my best because these are great opportunities to face skilled players and learn from their strategies. One of these battles stood out, and I decided to share it with you.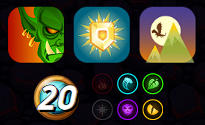 In these conditions, I generally have a pretty obvious choice: Quora Towershead. Limited mana + the ability to deal double damage makes it an excellent choice, but in this battle, I decided to do the opposite, creating a composition prepared to counter Quora.
For this, I would need a card with the Affliction

ability to make sure she wouldn't become a monster with infinite healing, but among the available cards, there were only two that could be used.

Dhampir Infiltrator is out of the question because I don't have summoners with a high enough level to play an 8th level rare card. Fortunately, I already have Shadow Snitch, and it will be my trump card against a potential Quora. After forming my team and starting the battle, I had a pleasant surprise.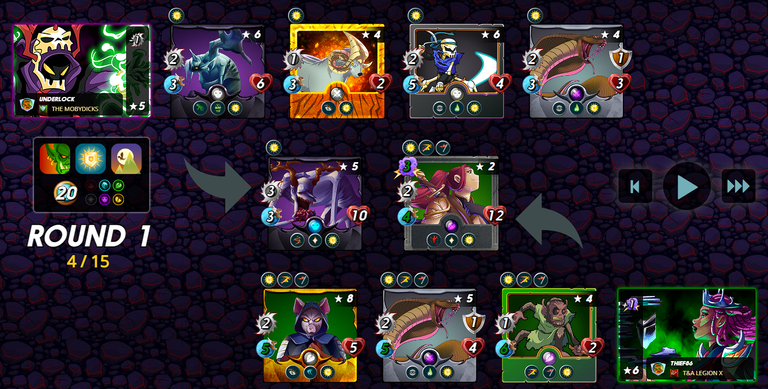 My prediction was correct, and Quora Towershead did appear. All that needed to happen now was for my card to apply the Affliction

, and the others to get lucky and apply Poison

to ensure that the opponent's DPS was eliminated. Luck was on my side, and in the very first attack, Shadow Snitch managed to apply the debuff, rendering Quora unable to heal herself, and she succumbed in the second round.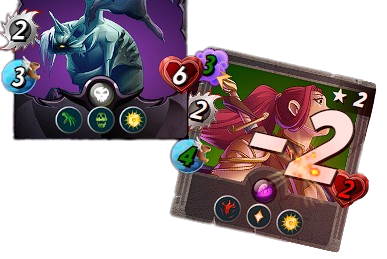 With the death of this card, victory was already assured. This victory resulted from a more advanced analysis where I thought about the strategy I would use and anticipated it by devising a counter. Of course, this prediction won't work every time, but it's a great way to test if your battle analysis is up to par!
Thank you so much to everyone who read this far, I hope you enjoyed it. If you like my content, I ask you to send your vote on the post and follow my profile so you can read future posts.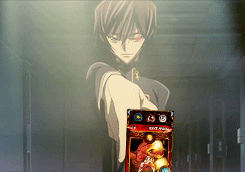 ---
---