LIFE LEECH DRAGONS - SPLINTERLANDS [PT-BR/ENG]

VERSÃO EM PORTUGUÊS

(nativo)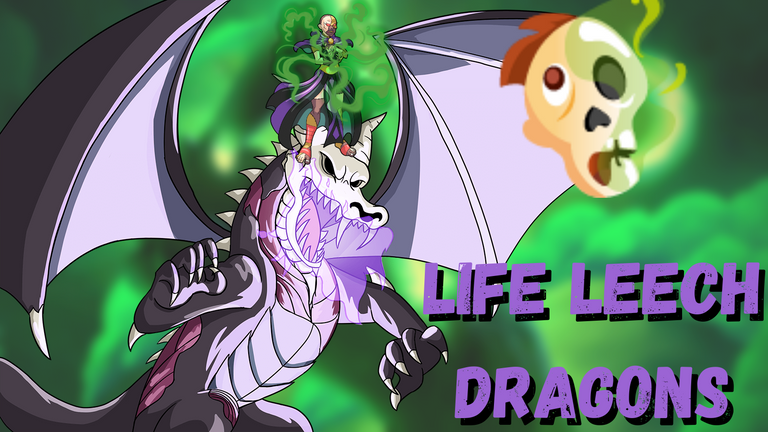 Hoje eu farei uma postagem sucinta, direta e com um objetivo: mostrar a magia dos Dragões e algumas de suas combinações obscuras com a Morte!
Para fazer a composição funcionar adequadamente nós devemos utilizar o invocador dragão que beneficia os magos, ou seja, Delwyn Dragonscale. Observe que ele é o único invocador de Splinterlands da raridade Comum, então seu Level Scaling será diferente dos outros invocadores.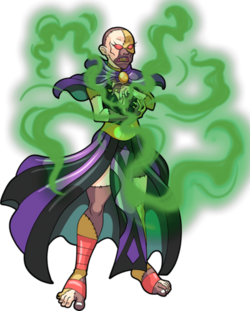 COMBO: BUFF MÁGICO + LIFE LEECH
O foco da composição será utilizar unidades mágicas que conseguem aumentar sua vida através da habilidade Life Leech

fazendo com que o time cause muito dano e resista bastante tempo através da vida elevada.
O ataque impar dos monstros com Life Leech fará com que eles ganhem mais vida, pois será arredondado para cima.
Ex: O Black Dragon causa 3 de dano no oponente. Seu Life Leech ativará, fazendo-o receber metade do dano como vida. A metade seria 1,5 que é arredondado para +2 de vida.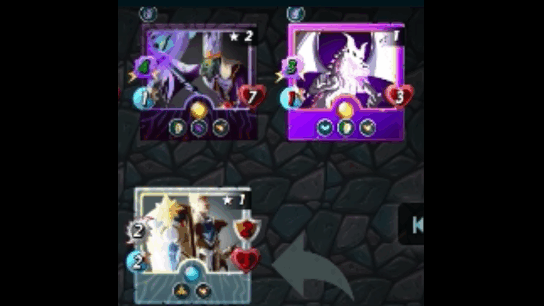 REGRAS DE COMBATE
Existem também regras de combate que favorecem bastante essa combinação de Delwyn + Dragões mágicos Tanks + Magos com Life Leech. Irei mencionar as duas que são mais impactantes e deixar algumas batalhas para mostrar na prática os seus benefícios.
| REGRA | NA PRÁTICA |
| --- | --- |
| Explosive Weaponry | O dano causado pelo Blast faz com que a unidade aumente sua vida (novamente), além de também se beneficiar do dano de ataque ímpar. |
| Equalizer | Por causa da vida alta de todas as unidades as partidas com Equalizer tendem a durar mais, permitindo que os magos com Life Leech ataquem múltiplas vezes e acumulem vidas altíssimas. |
Eu tenho certeza que se você montar essa composição em partidas que possuem essas regras, o seu oponente terá muita dificuldade em conseguir lidar com as suas unidades mágicas.
Além dos Life Leech é bom lembrar que existem muitos Dragões mágicos Tanks que são ótimos para segurar a linha de frente tempo suficiente para os demais conseguirem preencher suas vidas.

BATALHAS
Se você deseja ver essas composições funcionando na prática e com as regras de combate mencionadas, basta clicar nos links a seguir e ver o estrago que esses dragões mágicos sugadores de vida podem fazer em seus inimigos.
Eu espero que essas dicas tenham sido úteis e que vocês possam experimentar essas composições para descobrirem a força que a habilidade Life Leech pode ter quando combinada com as regras certas.
Muito obrigado a todos que leram até aqui, espero que tenham gostado. Se vocês curtirem meus conteúdos, peço que deixem o seu voto na postagem e sigam o meu perfil para poderem acompanhar minhas futuras postagens.


ENGLISH VERSION

(translate google)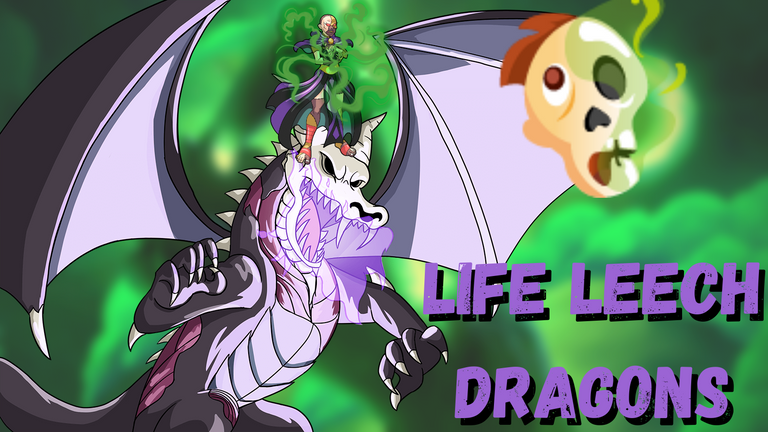 Today I'm going to make a succinct, direct and purposeful post: show the Dragon's magic and some of their dark combinations with Death!
To make the composition work properly we must use the dragon summoner that benefits mages, ie Delwyn Dragonscale. Note that he is the only Splinterlands summoner of Common rarity, so his Level Scaling will be different from other summoners.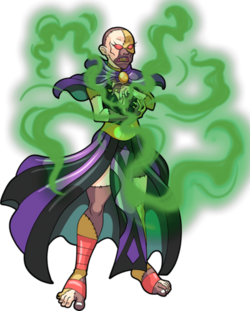 COMBO: MAGIC BUFF + LIFE LEECH
The focus of the composition will be to use magic units that can increase their health through the skill Life Leech

making the team deal a lot of damage and resist a long time through life high.
Monsters' odd attack with Life Leech will make them gain more life as it will be rounded up.
Ex: The Black Dragon deals 3 damage to the opponent. His Life Leech will activate, causing him to take half damage as life. Half would be 1.5 which is rounded up to +2 health.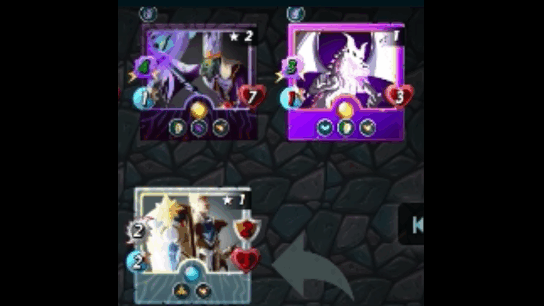 COMBAT RULES
There are also combat rules that greatly favor this combination of Delwyn + Magic Dragons Tanks + Mages with Life Leech. I will mention the two that are most impactful and leave some battles to show their benefits in practice.
| RULE | IN PRACTICE |
| --- | --- |
| Explosive Weaponry | The damage dealt by Blast causes the unit to increase its health (again), as well as benefit from odd attack damage. |
| Equalizer | Because of the high health of all units, matches with Equalizer tend to last longer, allowing mages with Life Leech to attack multiple times and accumulate very high lives. |
I'm sure that if you build this composition in games that have these rules, your opponent will have a hard time dealing with your magic units.
In addition to the Life Leech it's good to remember that there are many Magical Tanks Dragons that are great for holding the front line long enough for others to fill their lives.

BATTLES
If you want to see these compositions working in practice and with the aforementioned combat rules, just click on the following links and see the damage these life-sucking magical dragons can do to your enemies.
I hope these tips have been helpful and that you can experiment with these comps to discover how powerful the Life Leech skill can be when combined with the right rules.
Thank you so much to everyone who read this far, I hope you enjoyed it. If you like my content, I ask you to leave your vote on the post and follow my profile so you can follow my future posts.

---
---