LIFE VS DEATH - SPLINTERLANDS [PT-BR/ENG]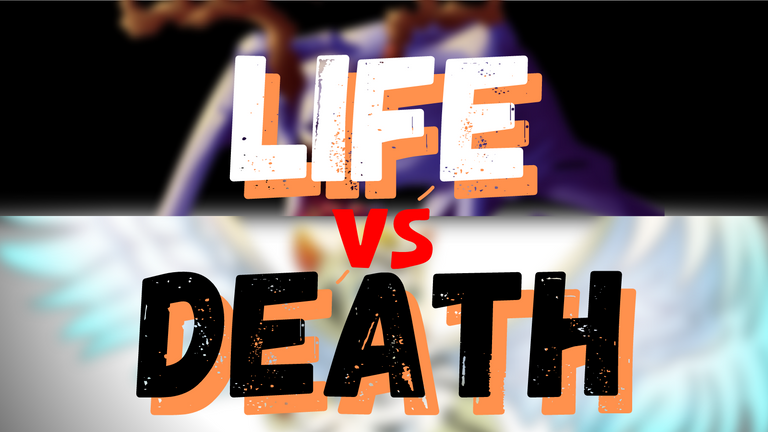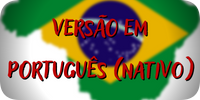 © Ukyron3
Click here to English Version.

VIDA VS MORTE
Hoje eu tive uma batalha incrível de Splinterlands que representou perfeitamente os Splinters de Vida
e Morte

e eu gostaria de compartilhá-la com vocês!

Nesta disputa a regra de Noxious Fumes

juntamente com a alta mana disponível me incentivou a optar por uma composição de Morte

utilizando a invocadora Mimosa Nightshade por causa da sua incrível capacidade de impedir quase totalmente a cura dos inimigos (isso garante que a maioria das unidades eventualmente sucumbirá para o Poison

). Não falarei tanto sobre essa invocadora pois já fiz esta postagem abordando em detalhes suas características.
As unidades escolhidas no meu time foram aquelas que possuíam muita vida e alta capacidade de sobrevivência seja através da habilidade Immunity

ou da Heal

. O objetivo da composição era bem simples: sobreviver mais do que o oponente!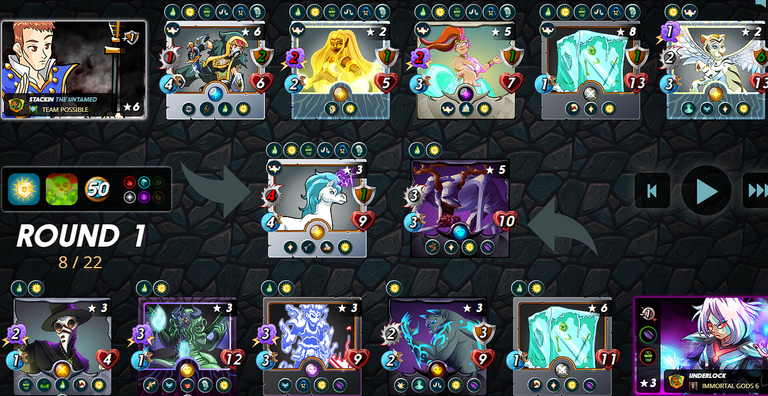 O adversário montou uma composição de Vida
focada na sobrevivência através da cura mas que foi quase totalmente anulada por causa da Affliction

da Mimosa. Sua salvação foi a carta Kralus lv.3 que possui a habilidade Immunity

em conjunto da Heal

, isso possibilitou que ele não fosse afetado por debuffs e continuasse com seu efeito de cura.
Por não estar sendo focado e não tomar dano do Poison

o Kralus foi a única carta que sobreviveu do time inimigo, conseguindo chegar até a quinta rodada sem nenhum ferimento.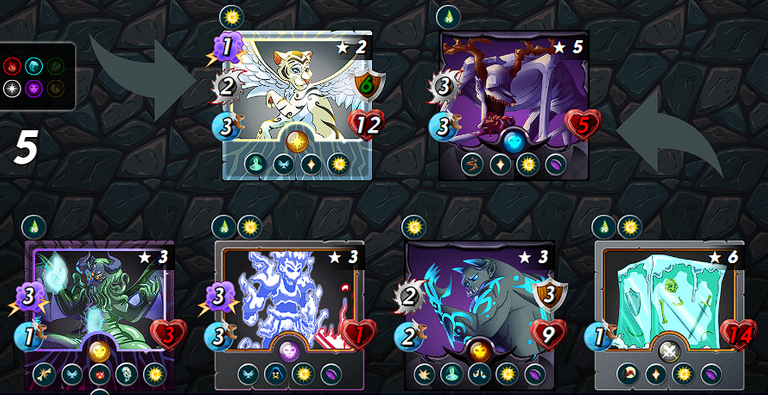 A partir deste momento se iniciava uma corrida pois apesar de eu ter mais unidades duas das que mais causam dano estavam prestes a morrer e foi justamente o que aconteceu. Sem dano suficiente para eliminar o Kralus as três unidades restantes do meu time prolongaram a partida mas eventualmente o Cursed Windeku acabou sendo eliminado por conta do dano inimigo somado ao Poison

que ele estava sofrendo.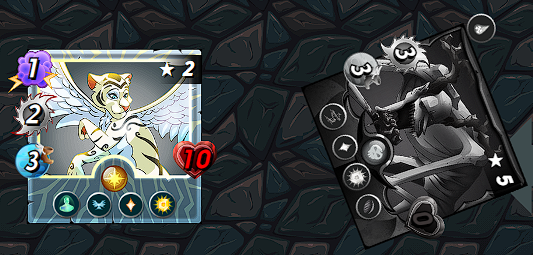 CURA INFINITA
Os sobreviventes não possuíam dano o suficiente para se eliminarem por causa das curas, isso levou a partida para as rodadas em que o dano por Fadiga comecasse a se intensificar.
INFORMAÇÃO IMPORTANTE:
Cura do Kralus: +4 de Vida por rodada
Cura da Gelatinous Cube: +6 de Vida por rodada (neste momento).
Na rodada seguinte a Fadiga acabou eliminando o Harklaw, resultando unicamente em uma disputa de quem consegue se curar mais. É válido reforçar que a Gelatinous Cube além de receber o dano da Fadiga ainda estava sendo afetava pelo Poison

, entretanto com a morte do Harklaw sua vida aumentou para 21

e isso fez sua cura aumentar de +6 por rodada para +7 por rodada.
Este aumento na vida e na cura foi o detalhe que garantiu a sobrevivência da Gelatinous Cube no limite máximo e na rodada 28 os 8 de dano causado pela Fadiga foi o suficiente para eliminar o Kralus. Inclusive sua morte garantiu +1 de vida para a Gelatinous Cube e impediu que ela morresse para o efeito do Poison

(que teria resultado em empate).

Esta partida foi levada ao limite e quase não foi possível vencer, mas felizmente as incríveis capacidades da Gelatinous Cube permitiram que ela me entregasse a vitória deste árduo confronto.

CONSIDERAÇÕES FINAIS
Esses dois Splinters opostos possuem características muito distintas e isso resultou em um combate muito interessante, e mesmo na situação onde a Mimosa Nightshade havia praticamente garantido a vitória um único ser de Vida lendário (Kralus) conseguiu revidar com força. No fim quem decidiu o destino dessa batalha foi uma carta neutra, logo a dúvida sobre quem venceria entre Vida
vs Morte

continua sem resposta.
Qual é a sua opinião sobre esses dois Splinters?
Muito obrigado a todos que leram até aqui, espero que tenham gostado. Se vocês curtirem meus conteúdos, peço que deixem o seu voto na postagem e sigam o meu perfil para poderem acompanhar as futuras postagens.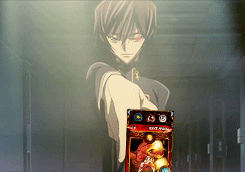 ---

---
---
---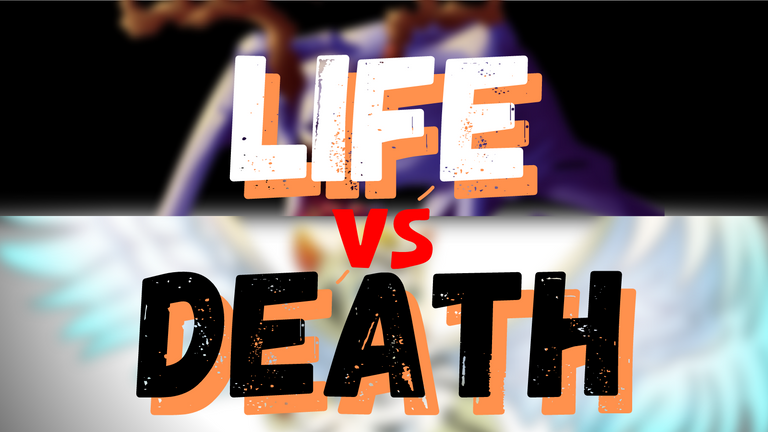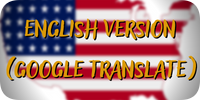 © Ukyron3

LIFE VS DEATH
Today I had an amazing battle of Splinterlands which perfectly represented the Splinterlands of Life
and Death

and I would like to share it with you!

In this dispute the rule of Noxious Fumes

coupled with the high mana available encouraged me to opt for a Death comp

using the summoner Mimosa Nightshade because of her amazing ability to almost completely prevent enemies from healing (this ensures that most of units will eventually succumb to Poison

). I won't talk much about this summoner because I've already done this post covering its characteristics in detail.
The units chosen in my team were those that had a lot of health and high survivability either through the Immunity

or the Heal

. The purpose of the composition was quite simple: survive longer than the opponent!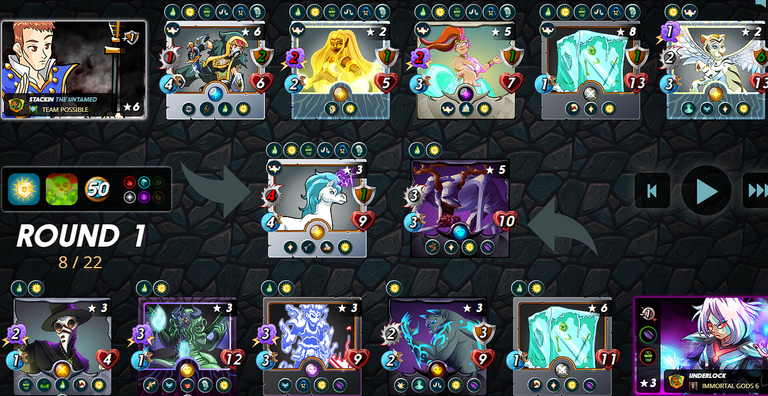 Opponent has built a Life composition
focused on survival through healing but was almost completely nullified because of Mimosa's Affliction

. His salvation was the card Kralus lv.3 that has the ability Immunity

in conjunction with Heal

, this made it possible for him to be unaffected by debuffs and continue his healing effect.
By not being focused and not taking damage from Poison

Kralus was the only card that survived from the enemy team, making it to the fifth round without any injuries.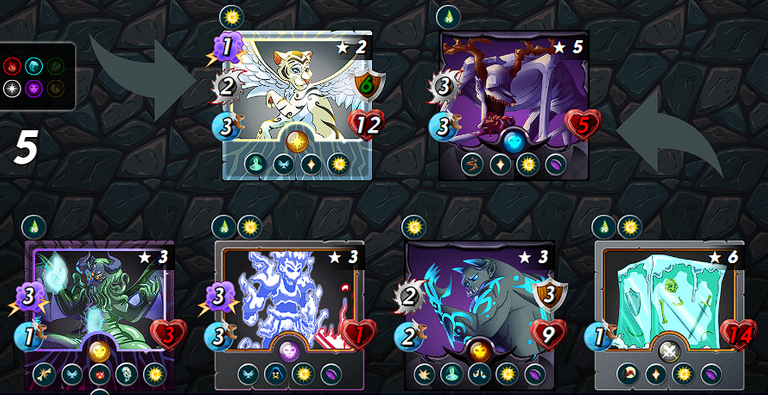 From that moment on, a race started because even though I had more units, two of the ones that did the most damage were about to die and that's exactly what happened. Without enough damage to eliminate the Kralus the three remaining units of my team prolonged the match but eventually the Cursed Windeku ended up being eliminated due to the enemy damage added to the Poison

he was suffering.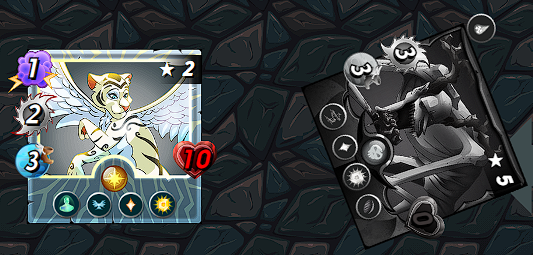 INFINITE HEALING
Survivors didn't have enough damage to kill themselves because of the heals, this led to the rounds where the Fatigue damage started to intensify.
IMPORTANT INFORMATION:
Kralus Heal: +4 Health per round
Gelatinous Cube Heal: +6 Health per round (at this time).
In the next round, Fatigue ended up eliminating Harklaw, resulting only in a dispute over who can heal the most. It is worth noting that the Gelatinous Cube in addition to receiving the damage from Fatigue was still being affected by Poison

, however with death from Harklaw his health increased to 21

and this made his healing increase from +6 per round to +7 per round.
This increase in health and healing was the detail that ensured the survival of the Gelatinous Cube at the maximum limit and in round 28 the 8 damage caused by Fatigue was enough to eliminate Kralus. Even her death granted +1 health to the Gelatinous Cube and prevented her from dying to the effect of Poison

(which would have resulted in a draw ).

This match was pushed to the limit and it was barely possible to win, but luckily the Gelatinous Cube's incredible capabilities allowed her to hand me the victory of this arduous confrontation.

FINAL CONSIDERATIONS
These two opposing Splinters have very different characteristics and this resulted in a very interesting fight, and even in the situation where the Mimosa Nightshade had practically guaranteed victory, a single legendary Life being (Kralus) managed to fight back with force. In the end, who decided the fate of this battle was a neutral card, so the doubt about who would win between Life
vs Death

remains unresponsive.
What's your opinion on these two Splinters?
Thank you so much to everyone who read this far, I hope you enjoyed it. If you like my content, I ask you to send your vote on the post and follow my profile so you can read future posts.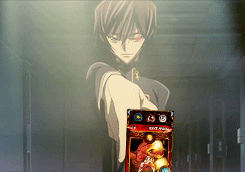 ---

---
---