Little Ones Strength ⚔ Splinterlands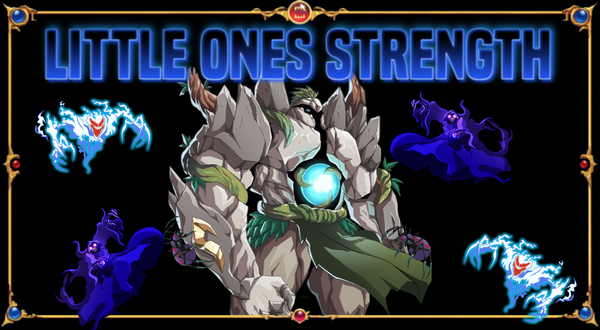 Existem algumas regras de combate no Splinterlands que incentivam (ou obrigam) os jogadores à escolherem cartas de baixo custo de mana no seu time. A mais óbvia é a regra Little League
que limite a escolha dos jogadores à apenas escolher cartas que custam no máximo 4 de mana, porém há também outros conjuntos de características que podem favorecer bastante a escolha de montar um time com apenas cartas de baixo custo de mana e é sobre isso que falaremos hoje!
Utilizando como base a regra Little League
vamos considerar que as cartas consideradas "baixo custo de mana" são aquelas que estão entre 0~4. O foco da estratégia Little Ones é montar um time com todas as 6 cartas para se aproveitar de determinados benefícios provenientes das regras de combate. É importante frizar que não faz sentido utilizar essa estratégia se a mana disponível da partida for muito alta, portanto considere utilizar essa estratégia apenas quando houver pouca mana disponível (apesar de óbvio eu acho importante mencionar isso).
E quais são os conjuntos de regras que favorecem a escolha dessa estratégia? Vamos analisar algumas possibilidades!

+


+


+

Todas essas regras são cumulativamente benéficas portanto se houverem 2 ou mais destas regras em conjunto na partida, maiores serão os seus incentivos para montar uma composição com várias cartas de baixo custo de mana visando preencher todas as 6 posições do time. Observe que todas essas regras possuem a característica semelhante de aumentar a capacidade de sobrevivência das cartas e é exatamente por isso que combinam tanto com uma partida de baixa mana, pois caso o oponente opte por escolher monstros de alto custo ele terá poucas unidades para fazer bom uso dessa regra, enquanto você estará totalmente preparado com 6 unidades muito fortificadas pelos buffs dessas regras de combate.
É claro que se todas as suas cartas de baixo custo não puderem atacar ou não possuirem nenhuma habilidade relevante você não deve optar por essa estratégia pois isso seria apenas tornar sua derrota mais prolongada, mas caso você tenha uma coleção com cartas de baixo custo que sejam úteis, então essa estratégia poderá ser perfeita para você nessas ocasiões!

Não esqueça de tentar prever a composição do oponente pois de nada adianta várias cartas protegidas por Armored Up

e toda a composição inimiga possuir apenas dano mágico, por isso é importante analisar as combinações de regras de combate que se tornaram ainda mais relevantes após a atualização que possibilitou haverem 3 regras de combate na mesma partida. Nesse exemplo acima caso a regra Weak Magic

ou a Lost Magic

também estivessem presentes a sua preocupação já estaria sanada.
Para demonstrar na prática essa estratégia funcionando nada mais justo do que compartilhar uma das minhas partidas em que aconteceu a SITUAÇÃO PERFEITA para aplicar a estratégia Little Ones!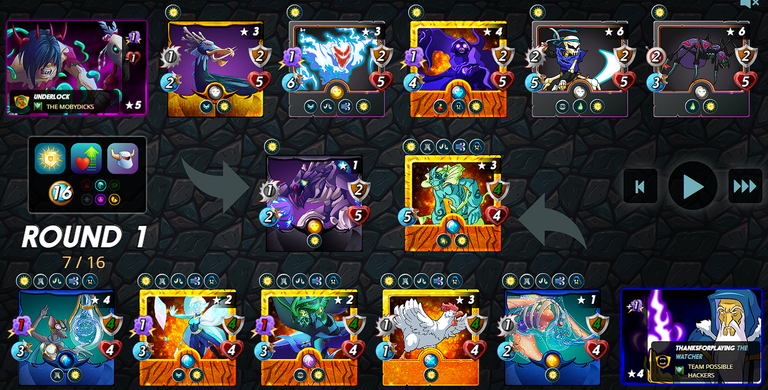 Note que tudo mencionado anteriormente está presente nesta mesma partida. A pouca mana disponível somada às regras de combate que combinam perfeitamente com essa estratégia me possibilitaram montar um time de 6 unidades com incríveis habilidades e que normalmente possuem como fraqueza a baixa resistência, porém nessa partida a sobrevivência das cartas estava extremamente buffada por causa das três regras de combate.

+

+

+

Para combinar com essa estratégia eu escolhi cartas para debuffar todpos os tipos de ataque das cartas inimigas, além de selecionar duas cartas com a habilidade Poison

que iriam atacar inimigos diferentes e poderiam aplicar esse efeito. A habilidade Poison

é a melhor counter possível das regras

e

pois apesar do ataque principal ser ignorado, caso o debuff seja aplicado ele conseguirá causar dano real no oponente independente dessas proteções. A soma de todos esses recursos e estratégias resultou nessa composição maravilhosa que venceu facilmente o time inimigo. Você curtiu a estratégia Little Ones?
Muito obrigado a todos que leram até aqui, espero que tenham gostado. Se vocês curtirem meus conteúdos, peço que deixem o seu voto na postagem e sigam o meu perfil para poderem acompanhar as futuras postagens.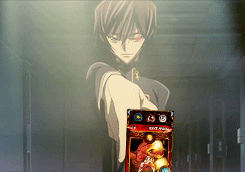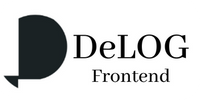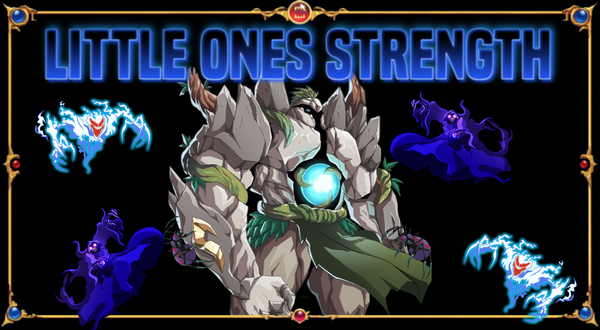 There are a few combat rules in Splinterlands that encourage (or force) players to choose low mana cost cards on their team. The most obvious is the Little League
rule that limits players to only choosing cards that cost a maximum of 4 mana, but there are also other sets of characteristics that can greatly favor the choice of building a team with only low mana cards, and that's what we'll talk about today!
Based on the Little League
rule we will consider that the cards considered "low mana cost" are those that are between 0~4. The focus of the Little Ones strategy is to assemble a team with all 6 cards to take advantage of certain benefits from the combat rules. It is important to stress that it does not make sense to use this strategy if the available mana of the match is too high, so consider using this strategy only when there is little mana available (although obvious I think it is important to mention this).
And what are the rulesets that favor choosing this strategy? Let's look at some possibilities!

+


+


+

All of these rules are cumulatively beneficial, so if you have 2 or more of them together in a match, more incentive you have to build a composition with several low mana cards to fill all 6 positions in your team. Note that all these rules have the similar characteristic of increasing the cards survivability and that is exactly why they match so well with a low mana match, because if the opponent chooses high cost monsters he will have few units to make good use of this rule, while you will be fully prepared with 6 units very fortified by the buffs of these combat rules.
Of course, if all your low cost cards can't attack or don't have any relevant abilities you shouldn't opt for this strategy because that would just make your defeat more prolonged, but if you have a collection with low cost cards that are useful, then this strategy might be perfect for you in these occasions!

Don't forget to try to predict the opponent's composition because it is useless to have several cards protected by Armored Up

and the whole enemy composition has only magical damage, so it is important to analyze the combinations of combat rules that have become even more relevant after the update that made it possible to have 3 combat rules in the same match. In the example above, if the rule Weak Magic

or the Lost Magic

were also present, your concern would already be solved.
To demonstrate in practice this strategy working nothing more fair than to share one of my matches where the PERFECT SITUATION happened to apply the Little Ones strategy!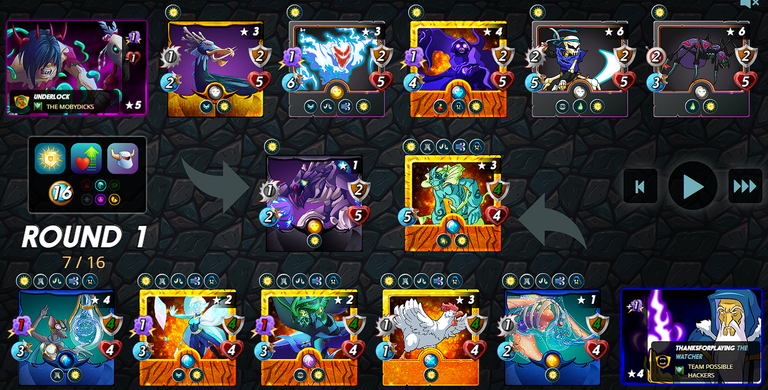 Note that everything mentioned above is present in this very match. The little mana available added to the combat rules that match perfectly with this strategy enabled me to assemble a team of 6 units with incredible abilities and that normally have as weakness the low resistance, but in this match the survival of the cards was extremely buffed because of the three combat rules.

+

+

+

To match this strategy I chose cards to debuff all the attack types of enemy cards, as well as selecting two cards with the Poison

ability that would attack different enemies and could apply this effect. The Poison

ability is the best possible counter to the rules

and

because although the main attack is ignored, if the debuff is applied it can cause real damage to the opponent regardless of these protections. The sum of all these resources and strategies resulted in this wonderful composition that easily defeated the enemy team. Did you like the Little Ones strategy?
Thank you so much to everyone who read this far, I hope you enjoyed it. If you like my content, I ask you to send your vote on the post and follow my profile so you can read future posts.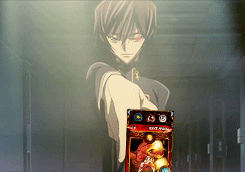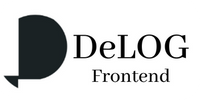 ---
---