Profit or Loss? ⚔ Splinterlands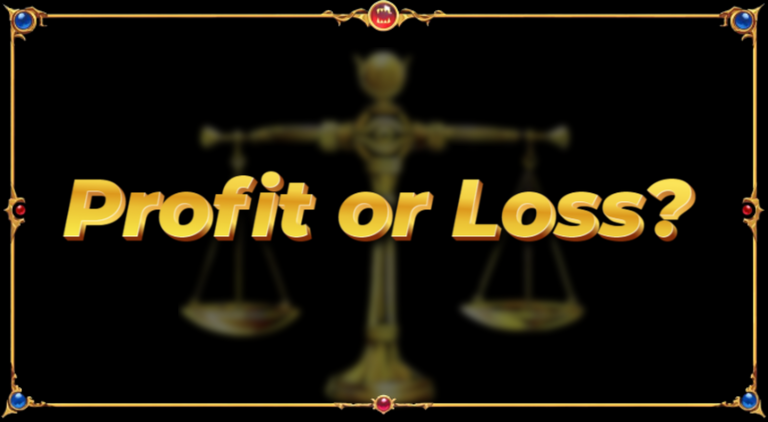 Calcular se você está operando no lucro ou no prejuízo é uma premissa básica se você quer jogar Splinterlands de maneira sustentável. Encontrar essa resposta é difícil e depende de alguns fatores, e dependendo da maneira como você faz os seus investimentos no jogo a maneira de calculá-lo muda. No post de hoje quero focar nos jogadores que alugam cartas e ensinar uma maneira prática de como saber se você está ou não jogando no prejuízo.
O primeiro passo é saber quanto você gasta por dia com alugueis e para descobrir basta acessar o peakmonsters na aba My Cards e selecionar o filtro Renew Only.

Após marcar o filtro no canto superior esquerdo aparecerá a quantidade de DEC

diário que você gasta em seus alugueis. Agora você pode ir até o coingecko e descobrir quanto essa quantia vale atualmente em $USD.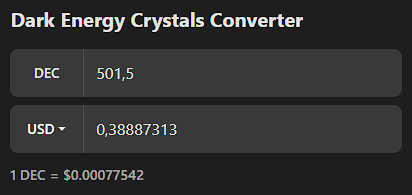 Nesse caso o meu aluguel diário custa $0,39 então para descobrir se minha operação está no lucro ou prejuízo, basta saber o valor das recompensas diárias que recebo. Há três tipos de recompensas que devemos considerar:

SPS

por vitória.


Baús diários.


Baús de temporada.
Na melhor das hipóteses o seu gasto diário deverá ser menor que a quantidade de SPS recebida nas batalhas do dia. Para manter esse controle basta que ao iniciar uma nova missão você faça o Claim dos SPS logo em seguida para zerar o contador, dessa maneira ao ter seu farm finalizado você saberá a quantidade total de SPS que foram ganhos em batalha.

Lembre-se que agora é preciso converter essa quantia de SPS no seu valor em $USD através do Coingecko ou qualquer outro site que permita essa conversão (você também pode calcular manualmente se preferir).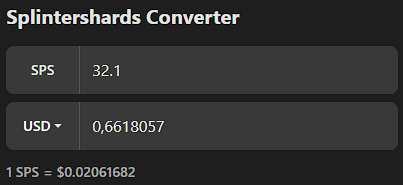 Aqui temos um lucro diário muito interessante apenas com os SPS por vitória e ainda há todos os baús diários e de temporada que servvem como lucro extraordinário. Mas digamos que este não é seu caso e suas vitórias estão pagando menos do que as quantidades gastas em aluguel diariamente, o que fazer?
Você precisará avaliar se as recompensas dos baús estão sendo suficientes para cobrir esse prejuízo e ainda te render algum lucro. É importante frizar que nesse caso você estará 100% dependente da sorte e que recentemente os baús se tornaram muito menos lucrativos considerando a quantidade de recompensas não negociáveis (poções, méritos, cartas Soulbound).
Para auxiliar nesse controle você poderá utilizar o site Splex e pesquisar pelo seu nick a aba Recompensas e calcular se os baús estão valendo a pena. Mesmo jogando no Gold I você perceberá que a maioria das recompensas está sendo pífia.

Se somando seus SPS por vitória e os baús diários você ainda estiver no prejuízo, os baús de temporada poderão ser seu último recurso para recuperar o valor investido, porém se esse for o seu caso é importante que você considere 2 possibilidades:

Você está gastando mais do que deveria em aluguel.


Você não está vencendo o suficiente.


Talvez as duas coisas juntas.
Se este for o caso você poderá optar por reduzir seus custos, tentar melhorar sua gameplay para receber mais SPS e baús ou diminuir sua liga para tentar melhorar os dois fatores citados anteriormente.
Entender todo esse processo é importante para que você consiga ter uma conta sustentável e lucrativa pois dessa forma você terá a certeza de que você continuará evoluindo constantemente enquanto jogar Splinterlands. Você observou que nesses cálculos eu não inclui o preço futuro das cartas Soulbound né? Apesar de não possuírem valor agora elas eventualmente poderão ser vendidas e esse será um lucro adicional muito interessante para você.
Muito obrigado a todos que leram até aqui, espero que tenham gostado. Se vocês curtirem meus conteúdos, peço que deixem o seu voto na postagem e sigam o meu perfil para poderem acompanhar as futuras postagens.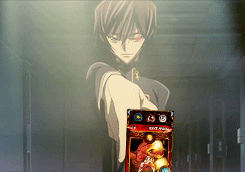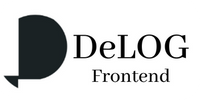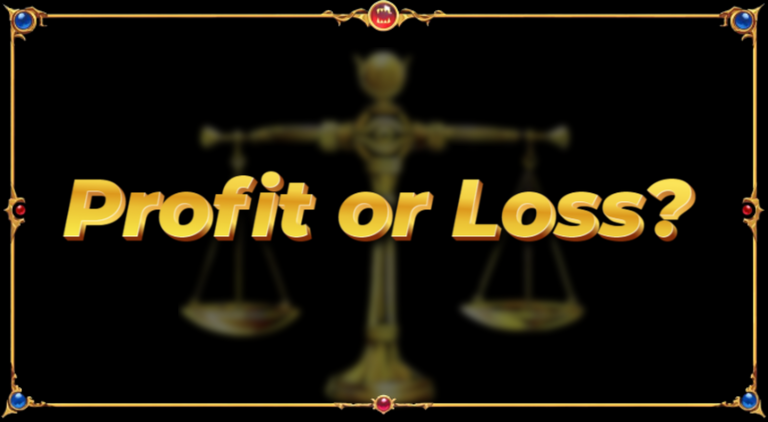 Calculating whether you are operating at profit or at loss is a basic premise if you want to play Splinterlands sustainably. Finding that answer is difficult and depends on a few factors, and depending on how you make your investments in the game the way you calculate it changes. In today's post I want to focus on players who rent cards and teach a practical way of how to know whether or not you are playing at a loss.
The first step is to find out how much you spend per day on rentals and to find out just go to peakmonsters under My Cards tab and select Renew Only filter.

After checking the filter in the upper left corner you will see the amount of DEC

per day you spend on your rentals. Now you can go to coingecko and find out how much that amount is currently worth in $USD.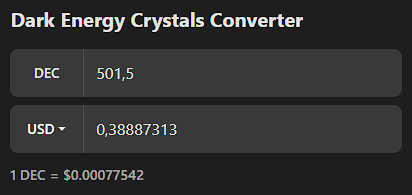 In this case my daily rent is $0.39 so to find out if my operation is in profit or loss, all I need to know is the value of the daily rewards I receive. There are three types of rewards that we should consider:

SPS

per win.


Daily chests.


Season chests.
At best your daily spend should be less than the amount of SPS you receive in the day's battles. To keep this control, when you start a new mission you just need to do the SPS Claim right after to reset the counter to zero, this way when your farm is finished you will know the total amount of SPS that were earned in battle.

Remember that you now need to convert this amount of SPS into its value in $USD through Coingecko or any other site that allows this conversion (you can also calculate manually if you prefer).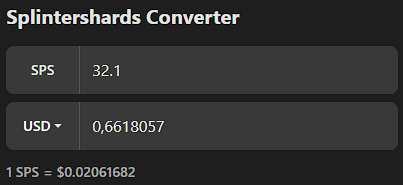 Here we have a very interesting daily profit just from the SPS per win, and then there are all the daily and season chests that serve as extraordinary profit. But let's say this is not your case and your wins are paying less than the amounts you spend on daily rentals, what to do?
You will need to assess whether the rewards from the chests are enough to cover this loss and still yield you some profit. It is important to emphasize that in this case you will be 100% dependent on luck and that recently the chests have become much less profitable considering the amount of non negotiable rewards (potions, merits, Soulbound cards).
To assist in this control you can use Splex website and search by your nickname in Rewards tab and calculate if the chests are worth it. Even playing on Gold I you will find that most rewards are being paltry.

If adding up your SPS per win and daily chests you are still at a loss, the season chests may be your last resort to recover the amount invested, but if this is your case it is important that you consider 2 possibilities:

You are spending more than you should on rent.


You are not winning enough.


maybe both together.
If this is the case you can choose to reduce your costs, try to improve your gameplay to receive more SPS and chests, or decrease your league to try to improve both of the above.
Understanding this whole process is important in order for you to have a sustainable and profitable account so that you can be sure that you will continue to constantly upgrade while playing Splinterlands. You have noticed that in these calculations I do not include the future Soulbound cards price, right? Although they have no value now, they can eventually be sold and this will be a very interesting additional profit for you.
Thank you so much to everyone who read this far, I hope you enjoyed it. If you like my content, I ask you to send your vote on the post and follow my profile so you can read future posts.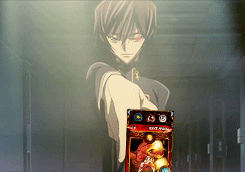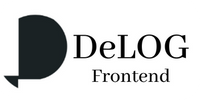 ---
---