Raise your League on the last day ⚔ Splinterlands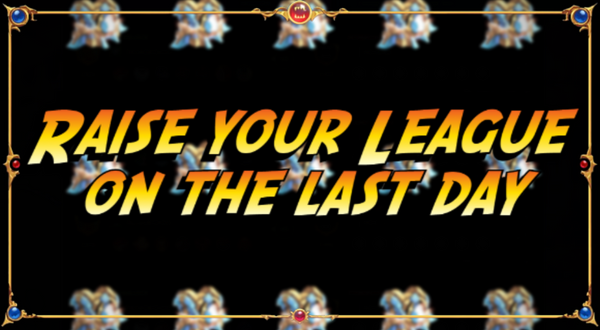 Na temporada retrasada eu resolvi testar uma estratégia já praticada por outros jogadores mas que até o momento eu nunca havia tentado. Normalmente eu sempre jogo na Liga Gold I pois é a liga em que eu consigo disputar adequadamente e ganhar boas recompensas sem precisar fazer um investimento imenso como seria caso avançasse para o Diamante, inclusive eu recomendo que você sempre opte por jogar exatamente na liga que você se sente confortável mas sempre busque alcançar a Liga I (Bronze I, Prata I, Gold I...).
No último dia da temporada eu resolvi avançar para o Diamante para fazer com que os próximos baús de temporada fossem do nível Diamante. O objetivo era comparar se mesmo recebendo menos baús (por causa do gigantesco aumento nos Season Points necessários para ganhar os baús de Diamante) a qualidade das recompensas seriam superiores o suficiente para validar esta estratégia.

Usualmente eu sempre farmava em média 66~67 baús de temporada Gold e durante essa temporada experimental eu consegui 43 baús de temporada Diamante. Foi uma diferença relativamente grande mas os resultados foram satisfatórios. É importante relembrar as diferenças entre os níveis de baús para calcular adequadamente o custo benefício dessa estratégia: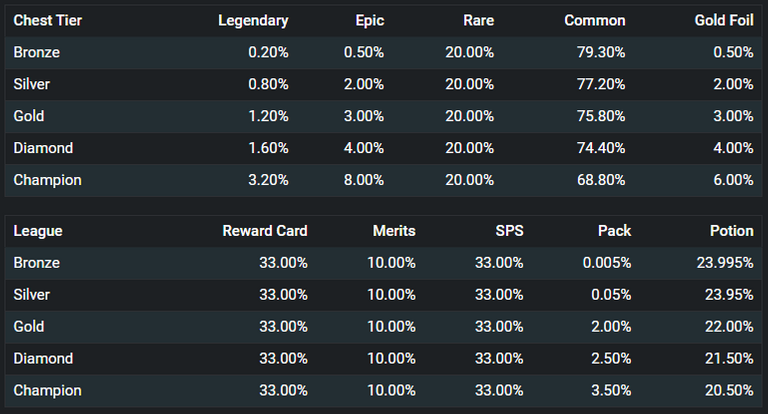 No meu caso a diferença não é tão grande, em resumo eu recebi 23 baús a menos em troca de +0,5% chance de ganhar Packs, +0,4% chance de cartas lendárias, +1% chance de cartas épicas e +1% chance de cartas Gold Foil. Se você comparar a diferença entre o Bronze e o Prata perceberá que a chance de cartas Goil Foil aumenta em 4x e a chance de receber packs aumenta em 10x! Já a diferença de packs do Prata para o Ouro dá um salto de 40x (lembrando que esta é uma das recompensas mais valiosas, perdendo apenas para cartas lendárias e algumas Gold Foils).
Acredito que apenas com estes números tenha ficado claro o quão vantajosa essa estratégia é para os jogadores do Bronze e do Prata e eu recomendo que vocês executem ela se conseguirem o Power e o Rating necessário. Durante o meu teste dentre os 43 baús de diamante abertos eu não recebi nenhum pack, carta épica ou lendária, porém a quantidade de cartas Gold Foil que eu recebi foram bem interessantes (e não podemos esquecer que a quantia ganha de SPS também é sempre maior!).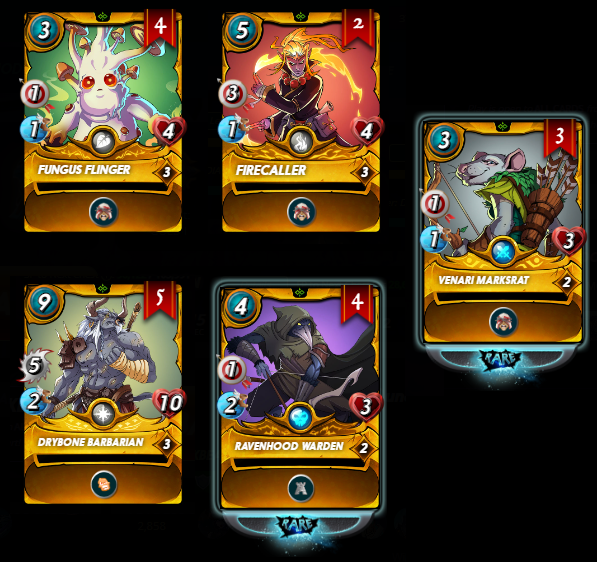 A quantidade de cópias recebidas me possibilitou desbloquear habilidades muito boas para algumas destas cartas. A Fungus Flinger alcançou o level 5 e recebeu a habilidade Blind

, já o Drybone Barbarian é capaz de realizar vários ataques com seu Retaliate

.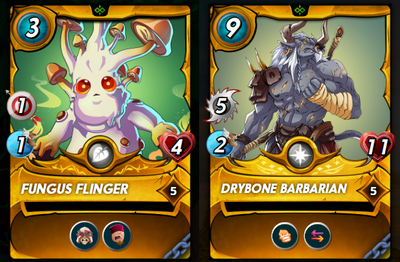 Faltam 4 dias para terminar a temporada atual e novamente abrirei baús de Diamante para aumentar minha amostragem e tirar mais conclusões se realmente vale a pena receber menos baús em troca da maior chance de melhores recompensas. É muito importante reforçar que estes não são os únicos benefícios de subir de liga no último dia, há outro ponto bastante relevante que se tornou ainda mais favorável depois do dia 28 de fevereiro que foi a alteração no Rating Reset.
O jogador que decidir subir de liga no último dia (por exemplo do Prata I para o Gold III) além de transformar os seus baús da próxima temporada em nível Gold ele se manterá no Prata II (o reset o colocará em 1300 Rating). Caso ele não fizesse esse Up no último dia sua liga seria o Prata III com 1000 de Rating.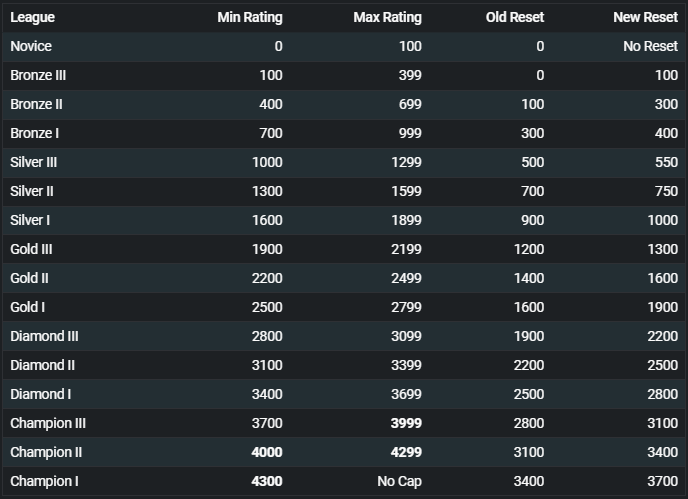 Essa diferença de uma liga inteira diminuirá bastante o caminho que você precisará percorrer até alcançar sua liga desejada novamente e consequentemente você receberá mais recompensas por avançar de liga mais rápido. São muitos os benefícios que podem ser obtidos ao executar essa estratégia, veremos quais serão meus novos resultados após essa temporada para confirmar se realmente foi vantajoso (lembrando que do Bronze/Prata e Prata/Ouro o potencial de retorno é muito maior).
Vou elencar todos os pontos positivos e negativos sobre essa estratégia e você decidirá se parece interessante ou não, e caso opte por executá-la peço que compartilhe seus resultados futuros comigo.
PONTOS POSITIVOS

Sua liga inicial na próxima temporada será maior.


Seus próximos baús de temporada possuirão maiores chances de boas recompensas (SPS, cartas épicas, lendárias, Gold Foil e Packs)
PONTOS NEGATIVOS

Você receberá menos baús por causa da maior exigência de Season Points.


Você precisará investir em Power e alcançar o Rating necessário para subir de liga no último dia.
Tendo consciência destes pontos você poderá calcular seu custo de oportunidade e o custo benefício dessa estratégia, avaliando se vale a pena investir um pouco mais e receber menos baús em troca de recompensas melhores e seu início de temporada impulsionado. Esta é apenas uma das muitas estratégias existentes no Splinterlands que nós vamos aprendendo com o tempo. Espero que essa dica tenha sido útil e ajude vocês a receberem ótimas cartas em seus baús!
Muito obrigado a todos que leram até aqui, espero que tenham gostado. Se vocês curtirem meus conteúdos, peço que deixem o seu voto na postagem e sigam o meu perfil para poderem acompanhar as futuras postagens.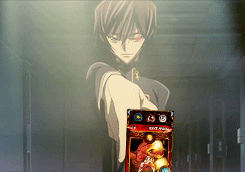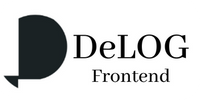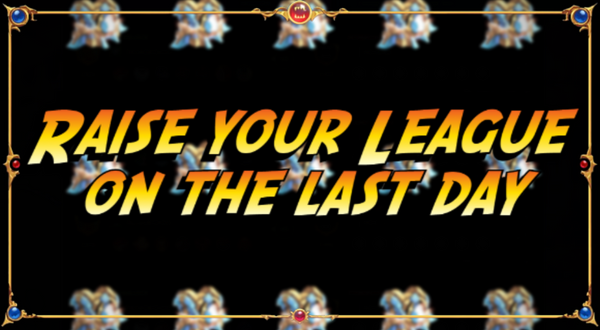 Last season I decided to test a strategy already practiced by other players but that I had never tried. Normally I always play in the Gold I league because it is the league in which I can compete properly and earn good rewards without having to make a huge investment as it would be if I advanced to Diamond, I even recommend you to always choose to play exactly in the league you feel comfortable but always try to reach the League I (Bronze I, Silver I, Gold I...).
On the last day of the season I decided to move up to Diamond to make sure that the next season chests were Diamond level. The goal was to compare whether even though I was getting fewer chests (because of the gigantic increase in Season Points needed to earn the Diamond chests) the quality of the rewards would be superior enough to validate this strategy.

Usually I always farmed on average 66~67 Gold season chests and during this experimental season I got 43 Diamond season chests. It was a relatively big difference but the results were satisfactory. It is important to remember the differences between the chests levels to properly calculate the cost benefit of this strategy: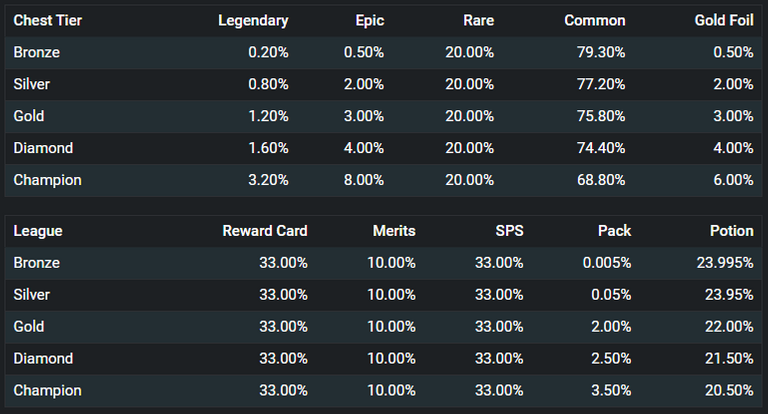 In my case the difference is not that big, in short I got 23 chests less in exchange for +0.5% chance of winning Packs, +0.4% chance of legendary cards, +1% chance of epic cards and +1% chance of Gold Foil cards. If you compare the difference between Bronze and Silver you will notice that the chance of Goil Foil cards increases by 4x and the chance of receiving packs increases by 10x! The difference in packs from Silver to Gold jumps by 40x (remembering that this is one of the most valuable rewards, second only to Legendary cards and some Gold Foils).
I believe that just with these numbers it is clear how advantageous this strategy is for Bronze and Silver players and I recommend that you execute it if you have the necessary Power and Rating. During my test among the 43 diamond chests opened I did not receive any packs, epic or legendary cards, however the amount of Gold Foil cards I received were quite interesting (and we can't forget that the amount gained from SPS is also always higher!).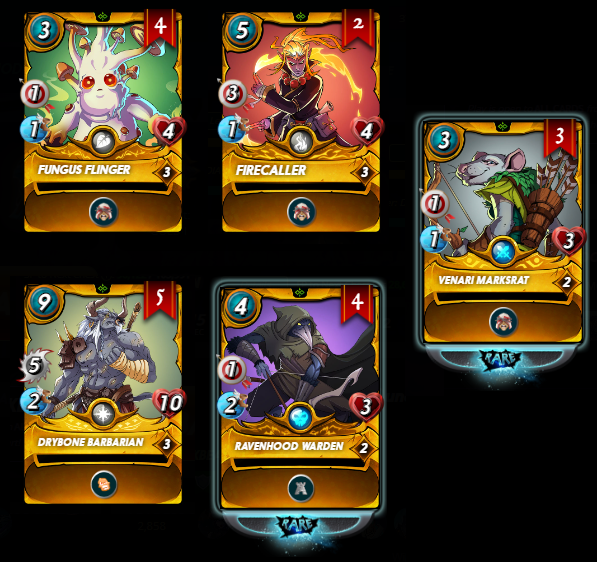 The amount of copies I received allowed me to unlock very good abilities for some of these cards. The Fungus Flinger reached level 5 and received the Blind

ability, while the Drybone Barbarian is able to perform several attacks with its Retaliate

.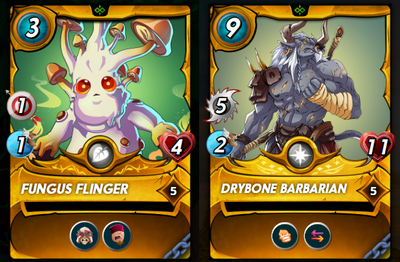 With 4 days left in the current season, I will again open Diamond chests to increase my sampling and draw more conclusions if it is really worth it to get fewer chests in exchange for the greater chance of better rewards. It is very important to reinforce that these are not the only benefits of moving up the league on the last day, there is another very relevant point that became even more favorable after February 28th which was the change in the Rating Reset.
The player who decides to upgrade his league on the last day (for example from Silver I to Gold III) will not only upgrade his trunks for the next season to Gold level, but he will also stay at Silver II (the reset will put him at 1300 Rating). Should he not make this Up on the last day his league would be Silver III with 1000 Rating.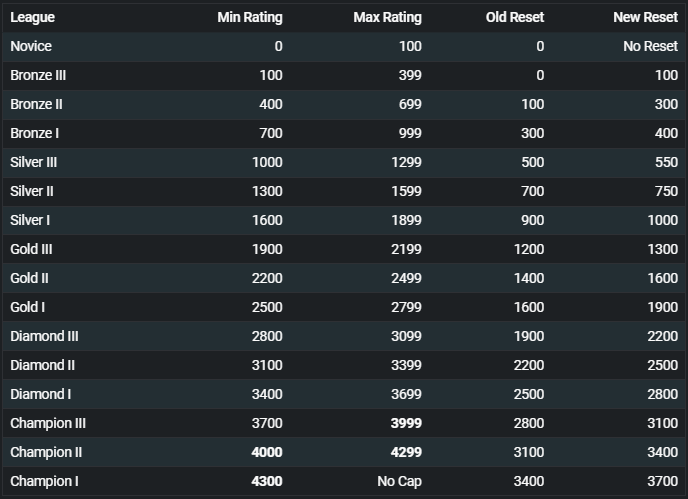 This difference of a whole league will greatly decrease the path you will need to travel to reach your desired league again, and consequently you will receive more rewards for advancing leagues faster. There are many benefits to be gained by executing this strategy, we will see what my new results will be after this season to confirm if it really paid off (remembering that from Bronze/Silver and Silver/Gold the potential return is much higher).
I will list all the positive and negative points about this strategy and you will decide if it seems interesting or not, and if you choose to execute it I ask you to share your future results with me.
POSITIVE POINTS

Your starting league next season will be bigger.


Your upcoming season chests will have a higher chance of good rewards (SPS, Epic cards, Legendaries, Gold Foil and Packs)
NEGATIVE POINTS

You will receive fewer chests because of the higher Season Points requirement.


You will need to invest in Power and reach the Rating needed to move up in league on the last day.
Being aware of these points will allow you to calculate your opportunity cost and the benefit-cost of this strategy, evaluating whether it is worth investing a little more and receiving fewer chests in exchange for better rewards and a boosted start to your season. This is just one of the many strategies that exist in Splinterlands that we will learn over time. I hope this tip was helpful and helps you get great cards in your chests!
Thank you so much to everyone who read this far, I hope you enjoyed it. If you like my content, I ask you to send your vote on the post and follow my profile so you can read future posts.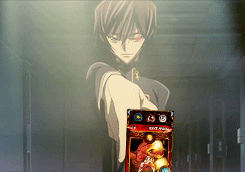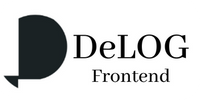 ---
---