NewBoost 10 NFT Distribution & Final Raffle Ticket Details

NewBoost 10 NFT Revealed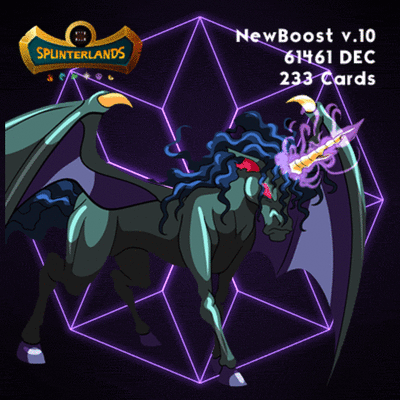 Thank you to everyone who contributed to NewBoost 10. This was our biggest boost to date. To thank you for your support you will be issued a commemorative NFT. This NFT will also act as one entry into the NewBoost Mega Raffle. You don't need to do anything with the NFT... Just hold it and you are entered into the raffle. Now comes the fun part of me collecting everyone's Wax address. Many of you have given to new boost in the past. If your wax address isn't listed below please comment below with your address.
Mega Raffle Ticket Final Chance
There will be one final chance for people to purchase Raffle Ticket Entries for the Mega Raffle.
I will be minting 10 more NFTs and putting those up for auction on January 20th on Atomic Hub. Keep an eye on my blog for post details. The bidding will start at $1. If the auction is not competitive you could scoop up 10 tickets on the cheep. Last time I had an auction not a single bit was placed.
The official date of the Mega Raffle has still not been announced.
Sell your Tickets
Currently holding 1 raffle ticket is a 1 in 200 chance to win the grand prize. If you don't like your chances you can always sell your raffle tickets to other players. I will be happy to act as middleman for these transactions.
Just like all of you I also earned tickets for contributing to New Boost. I've give a few away and held on to others. I'm even selling one right now for about $10.
Mega Raffle Prize Pool
Grand Prize
1 BCX Regular Foil Dr. Blight
10 Chaos Legion Packs
500 SPS
5000 DEC
Set of 1BCX Regular Foil Chaos Legion Legendary Reward Cards (Djinn Biljka, Harklaw, Djinn Oshannus)
Common Land Plot (To be released when land plots are redeemed)
Common Land Totem (To be released when land plots are redeemed)
1st Runner Up
10 XChaos Legion Packs
Set of 1BCX Regular Foil Chaos Legion Epic Reward Cards (Lava Launcher, Djinn Renova, Uraeus, Djinn Chwala)
250 SPS
2500 DEC
2nd Runner Up
5 XChaos Legion Packs
Set of 1BCX Regular Foil Chaos Legion Epic Reward Cards (Lava Launcher, Djinn Renova, Uraeus, Djinn Chwala)
100 SPS
1000 DEC
---
---