NewBoost v.9 NFTs are Minted

Sending NewBoost v.9 NFTs out Now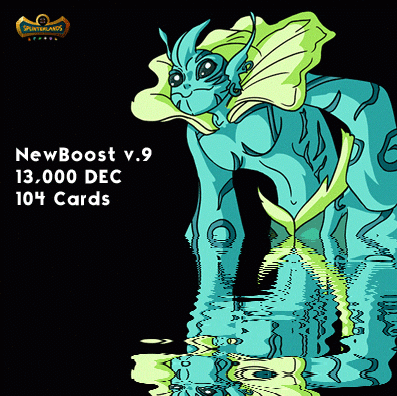 Just minted these bad boys. 22 of them. That's the most I've ever minted. Thank you to all the NewBoost contributors. I NEED YOUR WAX ADDRESSES!!! Comment with your wax address please.
@godz | bkdb4.wam
@nikter | riuz4.wam
@dark-hamburger | p2ej4.wam
@blackfoot92 | br3zs.wam
@thilo-zoran | omrxs.wam
@raxxxx | k2eha.wam
@gibbo1996 | oixhq.wam
@poonmuncher | b23k..c.wam
@unitqm | wfbaw
@infinitytcg | hnpvu.wam
@monstermother | a31r.wam
@giemo | fmjb2.wam
@melonapple | mtviw.wam
@warrentrx | xciaw.wam
@holygrail05 | bqvj2.wam
@thegcc | s52qy.wam
@torran | 2aghw.wam
@totalstranger | j5o.c.c.wam
@deusicide
@calisca
@koipond
@hyde-20
This NFT enters you into the NewBoost Mega Raffle.
More Details on the Raffle Here
Prizes for NewBoost Mega Raffle
Grand Prize
1 BCX Regular Foil Dr. Blight
10 Chaos Legion Packs
500 SPS
5000 DEC
Set of 1BCX Regular Foil Chaos Legion Legendary Reward Cards (Djinn Biljka, Harklaw, Djinn Oshannus)
Common Land Plot (To be released when land plots are redeemed)
Common Land Totem (To be released when land plots are redeemed)
1st Runner Up
10 XChaos Legion Packs
Set of 1BCX Regular Foil Chaos Legion Epic Reward Cards (Lava Launcher, Djinn Renova, Uraeus, Djinn Chwala)
250 SPS
2500 DEC
2nd Runner Up
5 XChaos Legion Packs
Set of 1BCX Regular Foil Chaos Legion Epic Reward Cards (Lava Launcher, Djinn Renova, Uraeus, Djinn Chwala)
100 SPS
1000 DEC
---
---