Panic At The Disco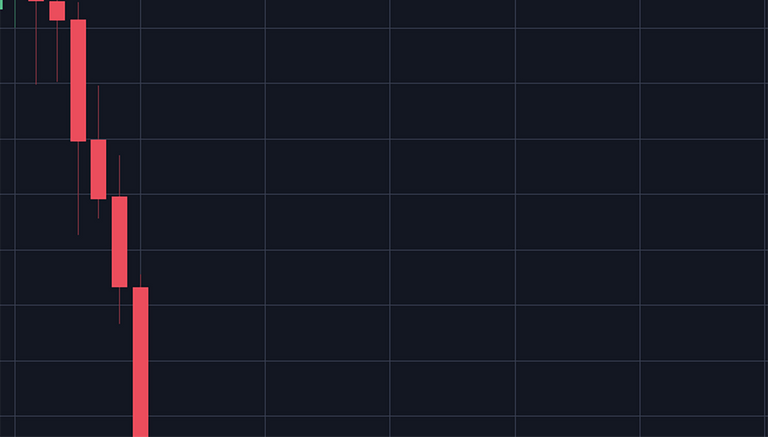 On Dec 8th splinterlands officially launched and phase 2 of the Chaos Legion pack sale began. People could finally open their Chaos Legion packs from the pre-sale and play the new cards in battle and this is where the chaos began. Players started opening packs, the pack opening addiction kicked in, people started undercutting sale prices to get that quick sale to buy more packs, driving the card prices down in the process. Paper hands seeing card prices going down began panic selling not wanting to be left holding the bag, driving card prices, as well as the game currency prices down as they tried to cash out. There are the same couple people in the general chat everyday screaming the sky is falling and the end is near. One group even went as far as going to an internet media company complaining that splinterlands was preventing them from withdrawing their funds, which wasn't true but you know what happens when people panic in Crypto.



Let's face it most of us have been there and opening card packs is addictive. On Dec 8th it was no different for splinterlands, people started opening packs and watching what other player opened posted in general chat and creating a need to feed the addiction. This resulted in players dumping cards on the market undercutting each other to get that quick DEC to buy another couple packs to open and share. Players were opening packs selling cards to pay for the next pack and keeping the rest. Card packs were only purchasable with credits as well causing DEC and SPS to be sold to get credits deflating the price a bit more.



As with everything crypto, when prices started to drop, paperhands started panicking, they could not get out fast enough and were telling anyone who would listen. Same thing happens every time BTC takes a big dip, people panic sell driving the prices down even more. I know this one guy who watches bitcoin go into a bull run, and watches as every one piles in, and watches when he's finally convinced this is a bull run he buys 10's of thousands of dollars in bitcoin, which takes a big drop shortly after and he panic sells at a loss, shortly after he sell it usually heads back up. This friend repeats this cycle over and over, if he would just not panic and wait he would make profit instead of loss.



Since Dec 8, we have had what seems to be the same negative people showing up daily in the chat telling everyone who will listen 'The sky is falling', splinterlands is over, save yourself before it is too late. Some of these people when they couldn't get the attention they wanted in General chat, even went to a crypto media company saying splinterlands was preventing them from withdrawing their money. Gamers reading this who have been part of day 1 game launch should be very familiar with this, in play to earn these people fall into two groups. The first group being the panickers, who actually believe what they are saying and are genuinely panic selling. The second group is a group that is trying to create panic. They want players to panic sell so they can get the assets for cheap.




Is Splinterlands done for? Not likely, if you talk to long time players they will tell you this has happened a couple times before, they will even tell you when they expect it to change. We are headed towards what us traders refer to as the accumulation zone. Prices will continue to go down until some point after Jan 17th, 2022 when the general sale finally sells out and there are no packs available from the store. This is when card prices will start to rise again and the people who hold steady and accumulated low priced assets are going to be in a great position to make great returns on those investments. Now is a good time to join Splinterlands and take advantage of the cheap prices.
Join me in Splinterlands
Follow me on Twitter
1UP-Cartel
---
---