Facing a Depressing Christmas Holidays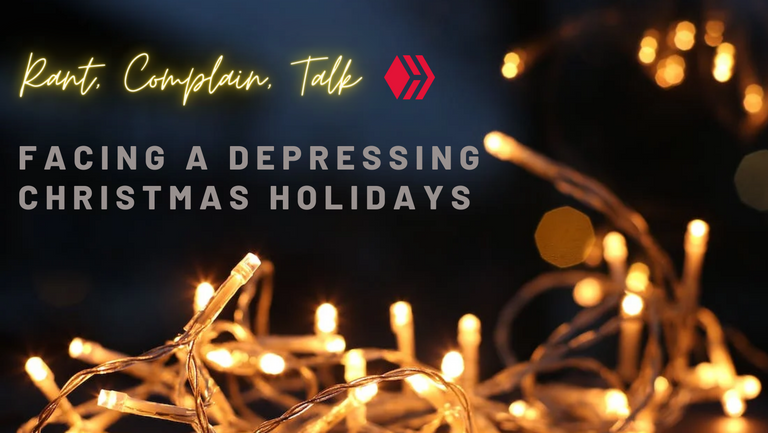 Source: Image from Dzenina Lukac and edited in Canva
Due to the difficulty facing my financial status this month, I am facing a dilemma that is against my will. I want to focus on my studies to finish them, but because of the difficulties of life, I have to first support my own needs and those of my son, who is also currently in grade three. In truth, we are not suffering at all. Almost all four of us have different sources of income. My sister works as an HR professional in a large corporation and is also a psychometrician. The one who came after me, my brother, is a junior architect, and our youngest works in a call center for a big company here in Metro Manila. Although our father lost his job as a manager, he still worked hard as a delivery man. And by January, he will be back in the office again. See? After all, I'm still lucky. But I have personal things that I think about a lot. First, I don't want to rely on her again. I've been independent for a few years and also supporting our family, and I really don't want to go back to the beginning. Second, my mom doesn't treat me well. For sure, mom would be angry again when I completely relied on my sister and our father again.
These are just some of the reasons why I don't want to stop looking for a job. Let's just add the difficulty of life here in another country. Maybe if I were in another country, I would also prefer to go dumpster diving to at least save money on living.
If I ever get my dream job, I'll probably save more time by working somewhere else. I think there are also many people who like this kind of flexible working arrangement. So because I'm very thirsty for this type of industry, I decided to look for free virtual courses and also watch some tutorials on YouTube on how to start being a VA.
To be honest, I'm really dazzled by the amount of money I can earn by working like this. Of course, you must have sufficient knowledge to complete this type of work. So while I was studying tutorials on becoming a VA, I immediately thought about and tried to open my Jobstreet account and my LinkedIn account to look for jobs that I could apply for. I ended up sending my resume to some BPO companies. And I was just surprised because I wasn't really prepared to talk on the phone earlier on Monday, but I was deliberately tested today. I only talked to four recruiters. And you know how I feel after talking to them? It's just motivating because at first, I was too shy to answer recruiters' calls because I also had a problem speaking English. But actually, it turns out that it only becomes difficult when you start off nervously.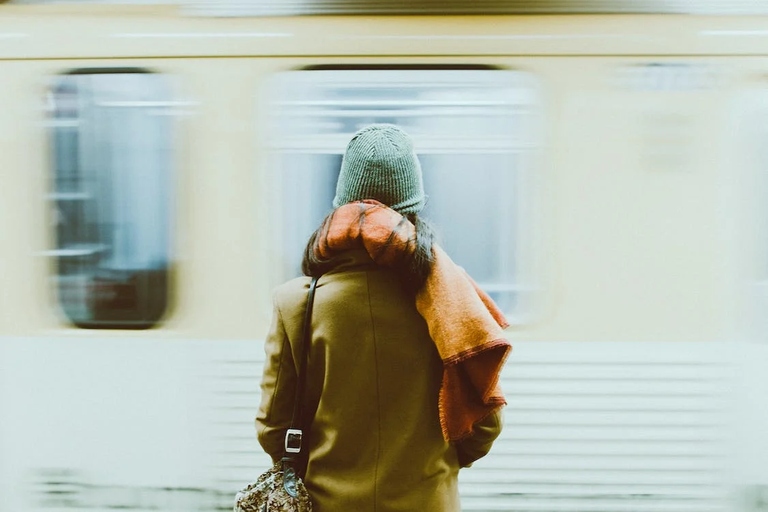 Source: Photo by Jeffrey Czum from Pexels
I am still awaiting some final interviews as of today, Thursday. Since the other companies I applied to haven't informed me of the status of my application, I'll be honest and say that I'm losing faith that I'll get accepted. Since I've been doing research for the job I desire, my stress level is escalating, and I haven't had much sleep. I'm doing everything I can to comfort myself, but it looks like fate isn't interested right now. In all honesty, waiting is exhausting, especially when you have no idea how long you'll be waiting. I gave in to self-pity and just started crying.
I have made numerous appearances on the dean's list since first year, so if the possibility to write articles is very amazing, I might choose to focus on my academic studies instead of looking for a job outside.
Anyways, still wishing everyone to have a Merry Christmas. ❄❄

---
---