1k SPS Stake Milestone & Strategy for the Next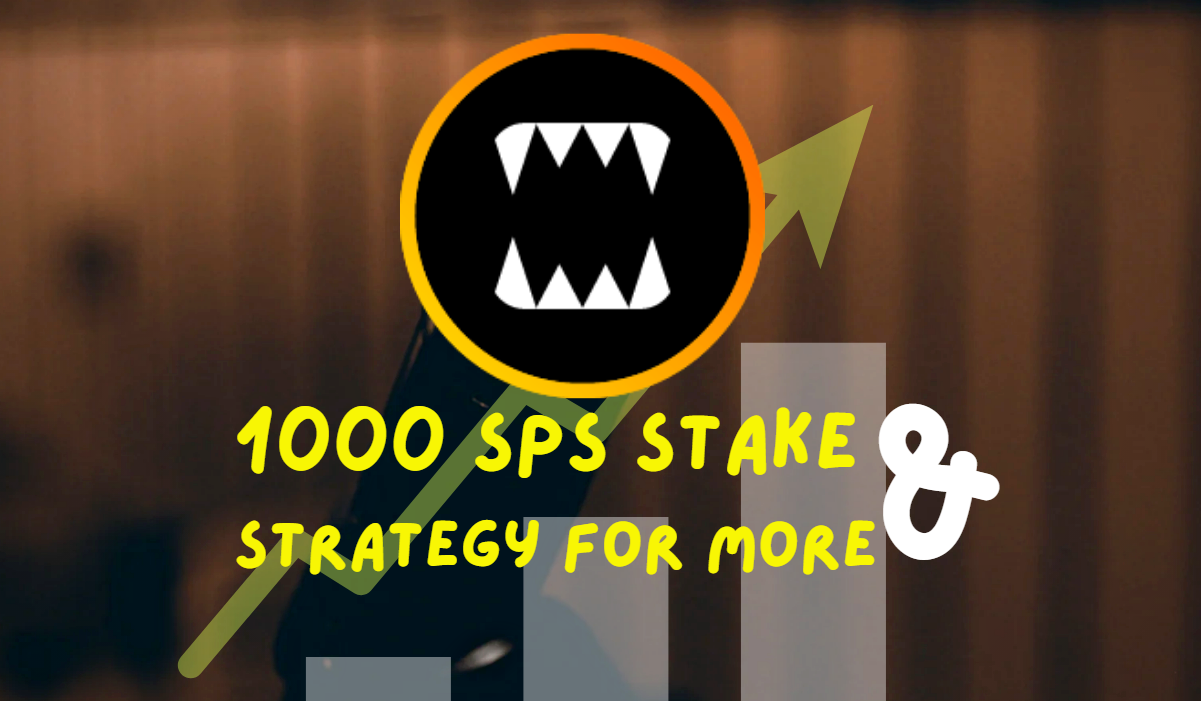 Splinterlands to the Moon!
The Splinterlands game team are dedicated to permanently rank the leading blockchain game on top of other games in terms of active players, development and asset growth. This they do by growing the value of the Splinterlands ecosystem. Within the next few days, new additions of riftwatchers and Tower defence will be an added utility in the Splinterlands ecosystem. Moreover, we anticipate the launch of Splinterlands sports game - Genesis Soccer League and all of that will bring in more users and investors to the Splinterlands ecosystem.
The SPS token is central to the governance of the Splinterlands ecosystem and that predicts a future of great value for the faming asset. Presently valued at 7 Cents, we can that is a discounted price to buy the all important crypto asset of a blockchain leading play to earn game. In my yesterday's post, I shared thoughts on how the utility of $SPS is accelerating.
Gradually, SPS is becoming the main reward token of the game, replacing DEC, which is scaling back to a transactional use case (for buying or renting), and paying for building upgrades. The Splinterlands team are on a accelerating gear adding utility to the SPS token. In a few hours the riftwatchers presale will be live an that would gulp a lot of $SPS out of circulation into Splinterlands DAO.
I am very firm with the opinion that a $1 SPS is possible especially as RiftWatchers Presale will sweep 250million $SPS into DAO. This informs my investment decisions into the $SPS token. Everyone reading this post is enjoined to do his/her research well before considering investing in $SPS.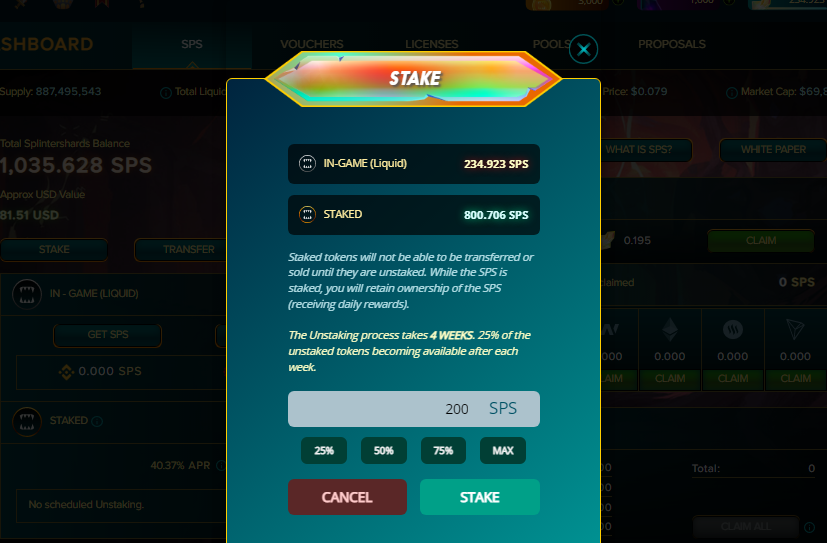 Today, I added 200 staked 200 SPS tokens and that brings my $SPS stake-holding to 1,000. That is a huge milestone reached by me. Tat is just the base of the journey as I continue to further my committal till I can own as much SPS as possible - 20k won't be bad. I just hope that the prices can stay doen for the nest 6 months before racing back to the $1 price mark.
Strategy for 2k SPS Milestone
I've always believed in investing in bits. I hold firmly the view that every consistent drop will amount to a great volume. My SPS holdings started with the airdrop for HODLing $SPT and $DEC. Though I figured late the best strategy to have accumulated more SPS. Seeing the future, I am commtted to add to my SPS stake in bits till the next target of 2k is reached.
Few days ago, I started DCAing into SPS. I buy at least $1 of SPS daily and that's about 16 SPS at the present exchange rate. This I do with my Hive earnings and that will continue.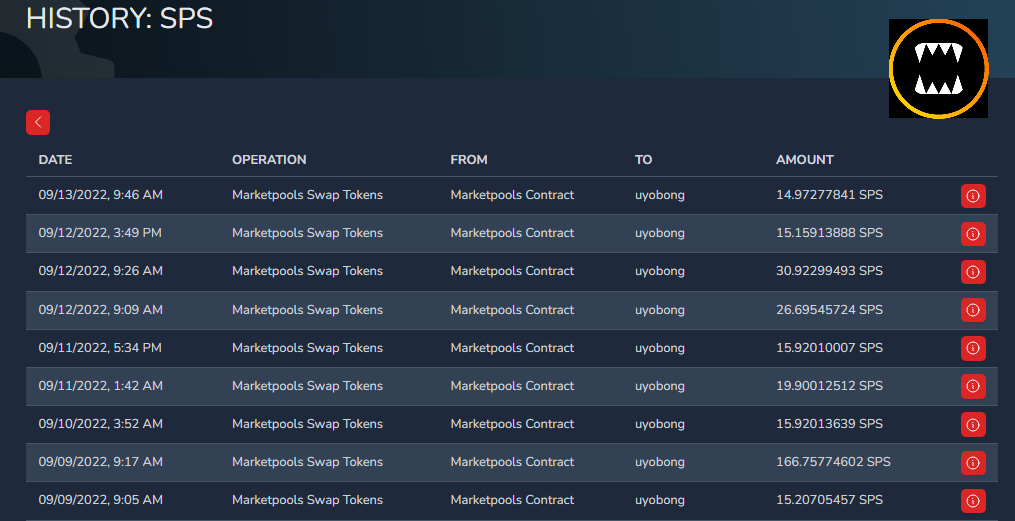 It will take 66 days to add up another 1k SPS to my stake but with my Staking rewards, I hope to hit that target in lesser days. The journey may seem slow but with consistent actions, the big future is achievable. I can tell of my siccess stories with other tokens like LEO, SPORTS, CTP and others.

Splinterlands game is termed the "next generation of collectible card games" in which allows players to collect, trade, and battle with provably scarce digital collectibles with real-world value. Battles on Splinterlands Unlike most trading card games, are fast and furious, and are usually completed within few minutes. The Splinterlands gameplay is simple and easy to learn viz: reviewing combat rules, making and submitting of the team and watching the battle unfold.
I am too hoping to get some Riftwatchers as well a some Tower Defense cards and hope they amount to something huge in the future. More are coming as rewards for staking SPS and I don't want to miss out of it.
This is just the story and journey of a non-techie who is dedicated to learning and growing on the Hive blockchain. Attended several feats and still learning and growing. I believe anything is possible to anyone who's willing, intentional and ready to take the right action and at the right time towards achieving a set goal.
It can only get better!
Let's Connect
Hive: https://leofinance.io/@uyobong
Twitter: https://twitter.com/Uyobong3
Discord: uyobong#5966
---
Posted Using LeoFinance Beta
---
---