5k staked GLX on the Radar!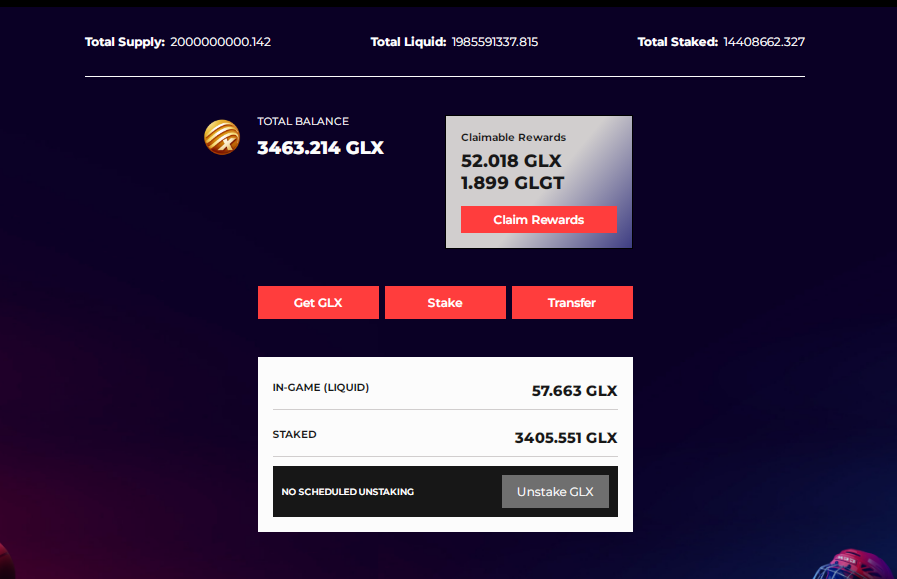 Being intentional during a long bear market is jus the best way to prepare for the bullish. The days of $LEO token as Hive forked out of Steem is still fresh in my head. Where the inspiration to earn and stack more $LEO token when all of today's development were not visible cannot still be explained. My instincts were just right and from $0.01 to $0.03 to $0.05 t0 $0.25 and to $1 felt so good as a fresh crypto investor then.
This long crypto winter is going to birth another set of crypto millionaires and billionaires and I don't want to be left out. While other crypto communities are crying of market and code crash, Hive communities are busy BUIDLing, reinventing and creating use cases for their tokens. @SPlinterlands #LeoFinance @CTPTalk and others have been at the fore of this and its really commendable. What can we do more than support these communities with all we can!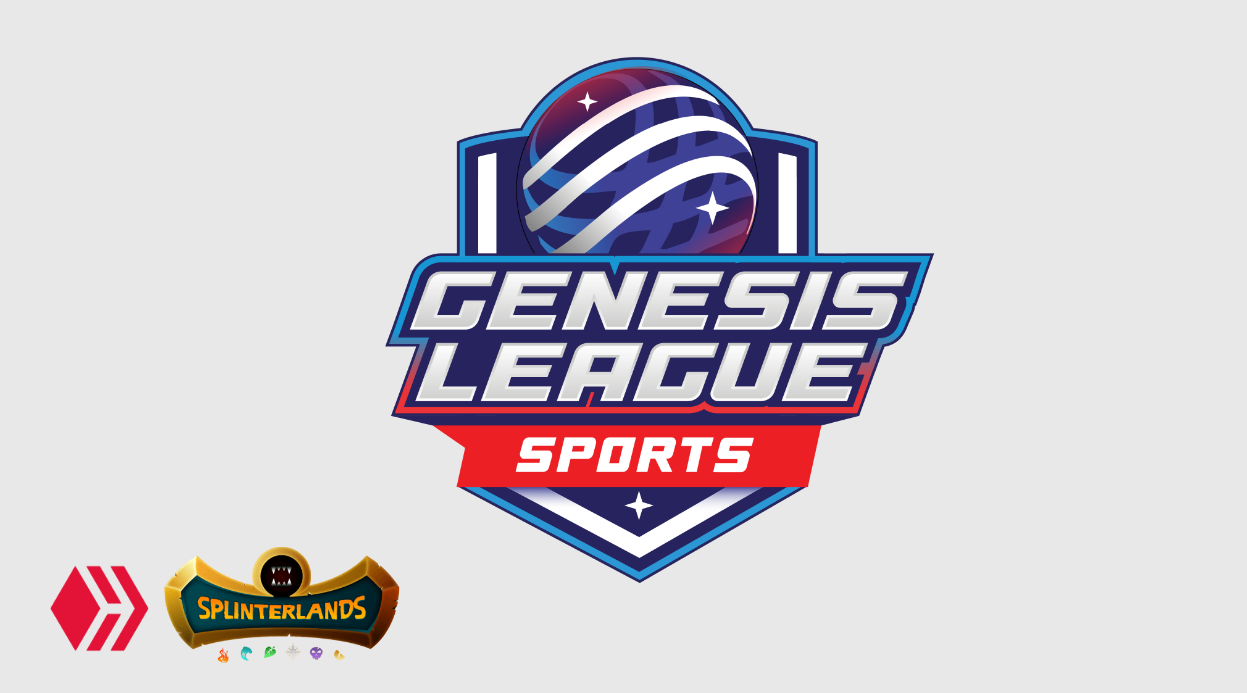 Genesis League Sports (GLS) which is Splinterlands' latest sports gaming platform has been pitched as the best innovative sports gaming creation in the blockchain and crypto-verse. The tokenomics of GLS featuring Genesis League Governance Token (GLX), Genesis League Game Time (GLGT), and Genesis League Stable Token (GLUSD) is espected to enhance the gamer experience and assure the games longevity according to Jesse "Aggroed" Reich, CEO of GLS and GameFi company, Splinterlands.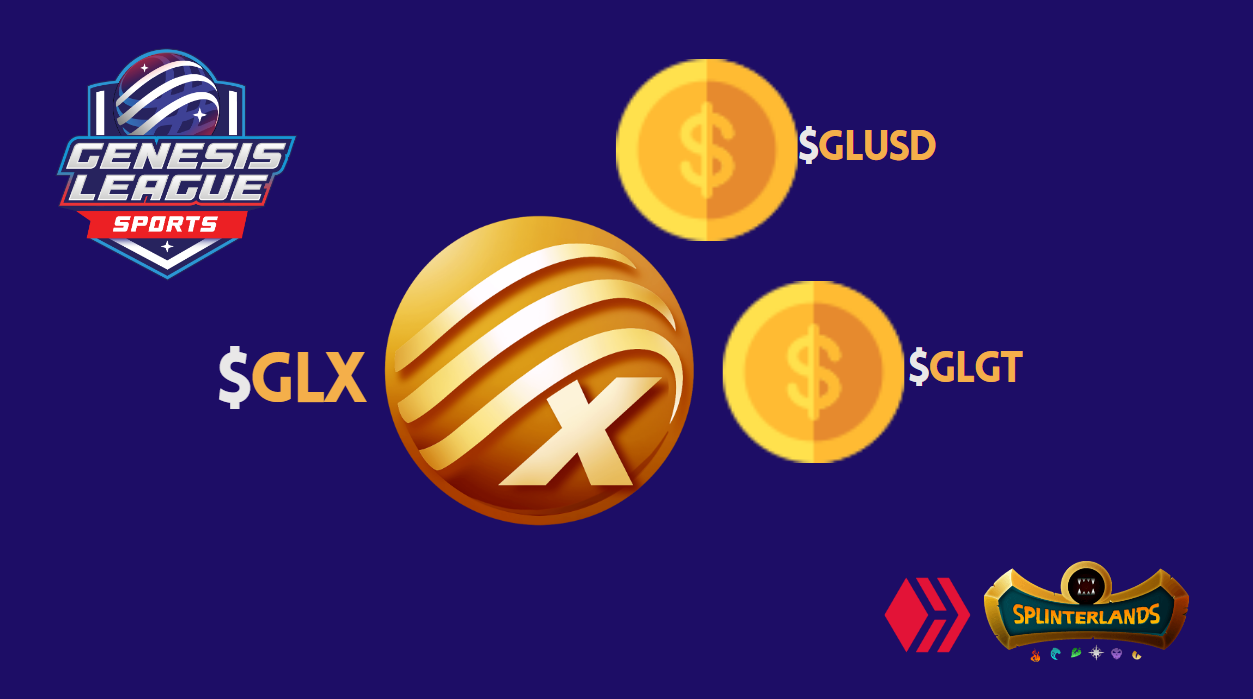 In a recent post, I shared how the launch of pack staking of flagship soccer game on GLS would make users richer in the Governance token, GLX. Read full post here. There are insinuations that the release of GLX rewards for Genesis League Goals pack staking next week would have some effect on the GLX market, however, the design of the GLS governance token still has great prospects for the future.
Initial 2k Goal was achieved!
I started off my GLX staking spree with 700 tokens which minted about 1k more token that was added to the staking pool. My initial goal was to hit 2k GLX staked for the year but the juicy nature of the GLX staking returns had a way of motivating my staking goal extension.
My 2k goal was achieved last week and after staking 1,000 GLX. Some hundreds of the tokens had been sold during the price romp up to 1 Hive per GLX. A careful observation of the GLX toke statistics as below shows that less than 15 million of the tokens have been staked.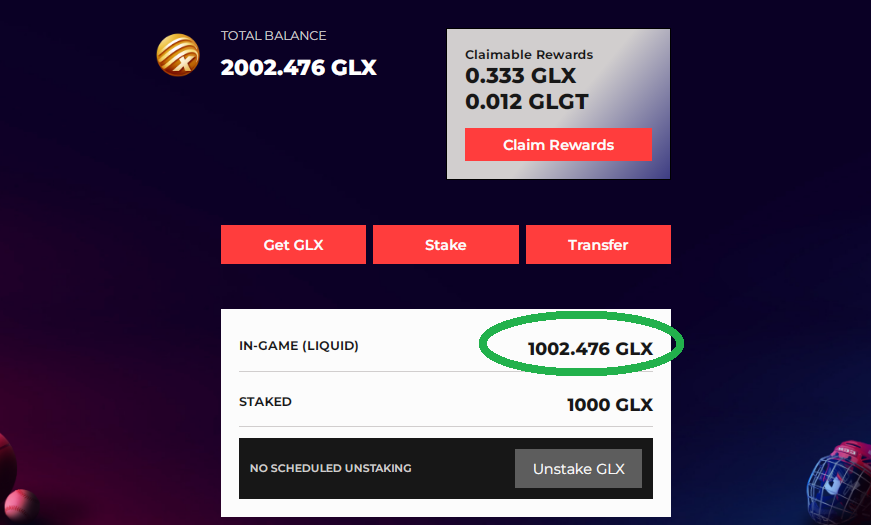 With hopes of GLX dumps next week, it would be a wise decision to buy more of the cheap token which is full of value and growing prospects in the future. This has kept the staking returns in a rather very favourable rate till now.
Another 1239 GLX Staked!
My GLX staked reached 3,400 after staking an additional 1239 GLX two days ago. It feels good to mint as much as 50 GLX daily but 100 daily looks better.
Is 5k Staked GLX Reachable in 2022?
My new goal for GLX staking is 5,000 before the end of the year. It sounds like a very hard goal to hit but the present farming rate looks pretty cool and could make reaching that goal easier provided that not more tokens are staked over the next three weeks.
The killer design for GLX token is the burning for GLUSD which is likely going to happen before the end of the year. Everyone prefers to hold a stablecoin, hence, GLUSd would be a top sought-for token in the GLS ecosystem. Owning as much GLX as possible is the only edge one can set to own more stable GLUSD. This is why a 5k GLX staking goal is a must reach before the end of the year.
I can't predict the future of GLX but it looks proomising.
---

Splinterlands game is termed the "next generation of collectible card games" in which allows players to collect, trade, and battle with provably scarce digital collectibles with real-world value. Battles on Splinterlands Unlike most trading card games, are fast and furious, and are usually completed within few minutes. The Splinterlands gameplay is simple and easy to learn viz: reviewing combat rules, making and submitting of the team and watching the battle unfold.

If you found the article interesting or helpful, please hit the upvote button, share for visibility to other hive friends to see. More importantly, drop a comment beneath. Thank you!
Let's Connect
Hive: https://leofinance.io/@uyobong
Twitter: https://twitter.com/Uyobong3
Discord: uyobong#5966
---
Posted Using LeoFinance Beta
---
---