A Case for $1 GLX

Sports is arguably a large global business, with Billions of dollars spent at sporting events, teams, sports events, as well as on sports marketing. There is no doubt that the sports industry is growing faster than many other sectors globally and the rate of sports employment has been growing recently. With the integration of sports into the cryptocurrency and blockchain, we are about to experience a much more unprecedented growth in the sector.
All of the media and socialmedia were agog in the last 4 weeks when the World Cup was ongoing. Every nation and continent were interested in who took home the cup. Besides, Non Fungible Token (NFTs) platforms were on heels to tokenize their favourite players and many more. It all shows the strength that lies yet untapped in the sports sector.
hive has been a home for everything and sports has been well represented here for several years at the social and crypto level. The creators of the Splinterlands game wished to take the engagement of sports and all things sporting to a higher level and that birthed Genesis League Sports (GLS) - a is a web 3 blockchain-based, play to earn gaming platform and ecosystem specifically designed for sports games and NFTs.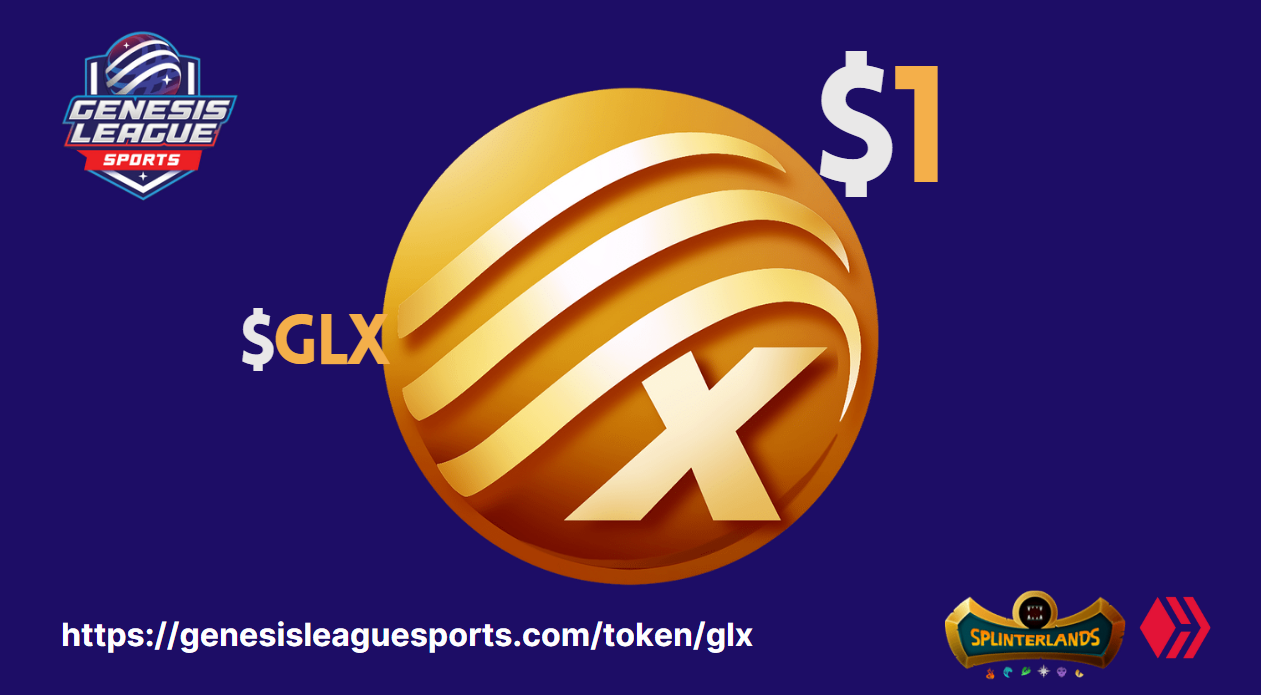 GLX, short for Genesis League Governance Token is a token that enables users to participate in the Genesis league Sports ecosystem. Users with staked GLX will have a say in how the overall game and ecosystem work. The GLX Token also serves as the staking and reward, token for the entire Genesis League Sports (GLS) ecosystem. Besides, minting new Genesis League USD Stablecoin (GLUSD) tokens would only be possible by burning GLX.
Already, GLX is serving as a reward for loyalty to splinterlands ecosystem as Splintershards stakers are receiving a year-long airdrop of GLX tokens. So, just being a part of the Splinterlands for days, weeks, months years and staking the governance token qualified anyone to earn GLX everyday over the next 10 months remaining.
A Case for $1 GLX
The tokenomics for the GLS platform was launched about 45 days ago and that was swiftly followed by the listing of GLX on hive-engine decentralized market. The token over the past 40 days or so has witnessed a massive volume in trade and the price rose from 2 Cents initially to a peak of 35 Cents and back to 4 3.5 Cents presently.
The massive over 500% APY for staking GLX has been a good motivation to buy into the token. Being aware it would serve all of the plethora of games that would be built on GLS platform, GLX cannot be ignored.
Against the huge supply of SPS, the maximum Supply of GLX stands at 2 Billion only, and will be issued/unlocked in a pre-determined schedule that lasts approximately 65 months from the date the token is first released.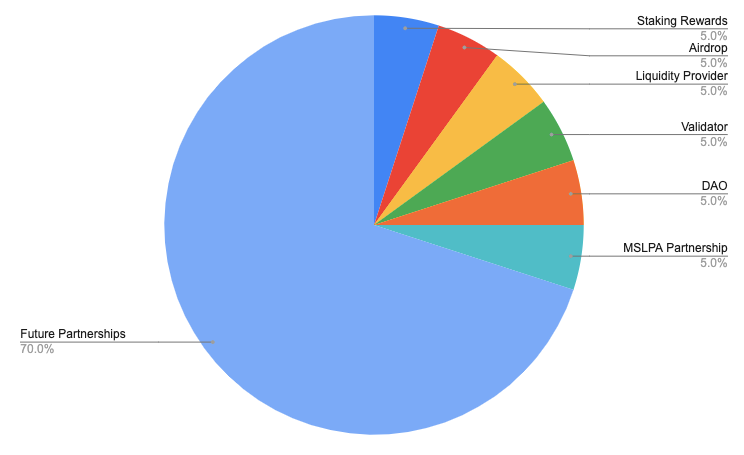 source
Uniquely, only 30% of the token has been unlocked with just one partnership secured with Major League Soccer Players Association (MLSPA) to create Genesis League Goals (GLG) as the flagship sports game on the GLS platform.
GLX Burning is the next Big Thing
The GLS whitepaper has it that the only way to GLUSD (Genesis League USD Stablecoin), the only stablecoin and in-game currency of GLS platform is by burning GLX.
Players will, at any time, be able to burn $1 worth of GLX tokens for one GLUSD token. The top-voted validators in the DPoS governance system will act as oracles and provide a price feed that will allow the system to determine the time-weighted average price of the GLX token on external markets for these conversions.
Who doesn't like stablecoin, especially when it's built on hive blockchain? Understanding the place of GLUSD in the GLS platform would make every Play burn every single GLX held to own GLUSD. We are anticipating that functionality to be out in the new year, and that would mean a new price pedestal for the GLX token.
Provided that there would be no other way to mint GLUSD, we can be sure that hundreds of millions of GLX as are going out would be burnt for the stable GLUSD.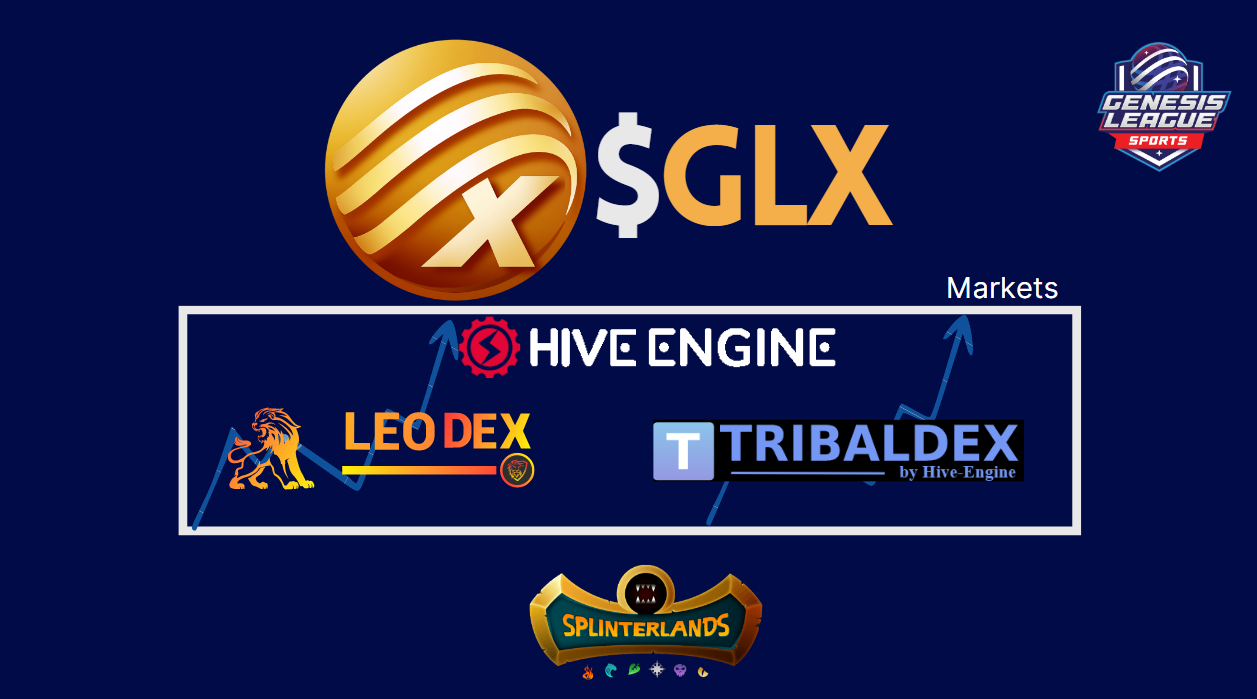 A win-win Deal
So far, staking GLX do not just earn you more GLX token, it comes with GLGT rewards which is the discount token for everything saleable in the GLS marketplace. There would be no other means to mint GLGT apart from staking GLX.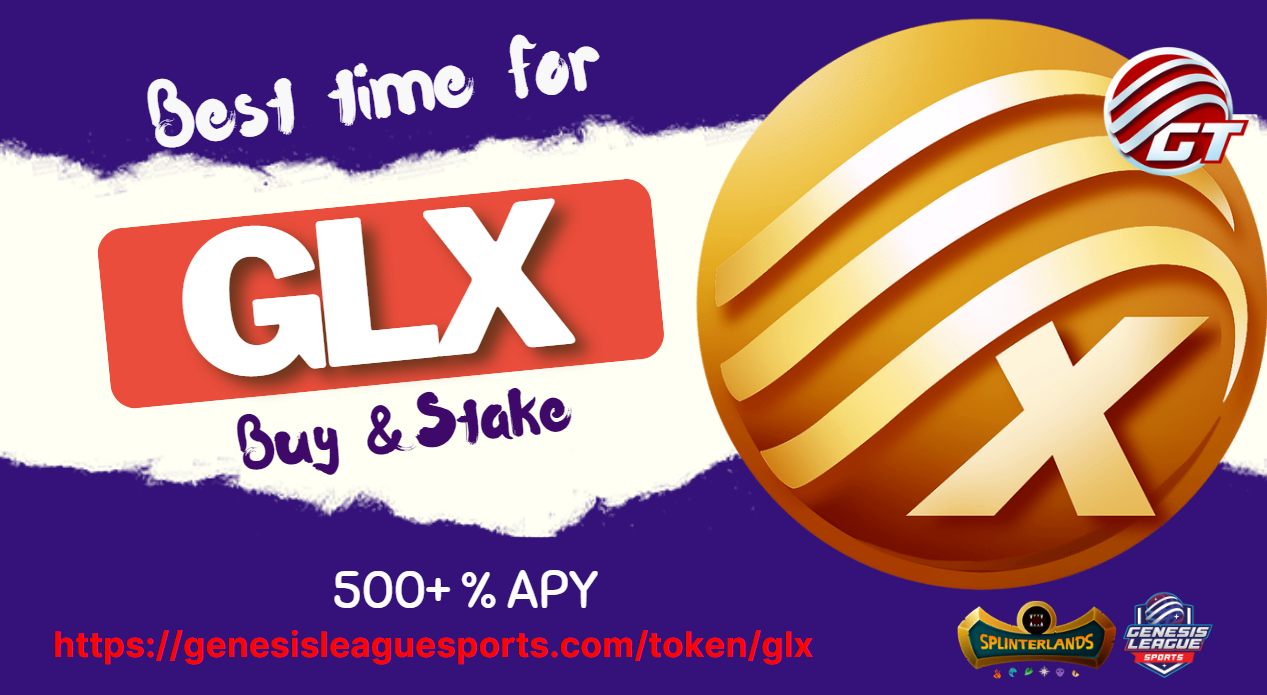 With the above, it is obvious that GLX staking and GLX burning would be the order of the day in 2023 to stay relevant and enjoy the Genesis League Sports platform. All of these actions on GLX would sure pressure the demand and a $1 price would be feasible.
---

Splinterlands game is termed the "next generation of collectible card games" in which allows players to collect, trade, and battle with provably scarce digital collectibles with real-world value. Battles on Splinterlands Unlike most trading card games, are fast and furious, and are usually completed within few minutes. The Splinterlands gameplay is simple and easy to learn viz: reviewing combat rules, making and submitting of the team and watching the battle unfold.

If you found the article interesting or helpful, please hit the upvote button, share for visibility to other hive friends to see. More importantly, drop a comment beneath. Thank you!
Let's Connect
Hive: https://leofinance.io/@uyobong
Twitter: https://twitter.com/Uyobong3
Discord: uyobong#5966
---
Posted Using LeoFinance Beta
---
---